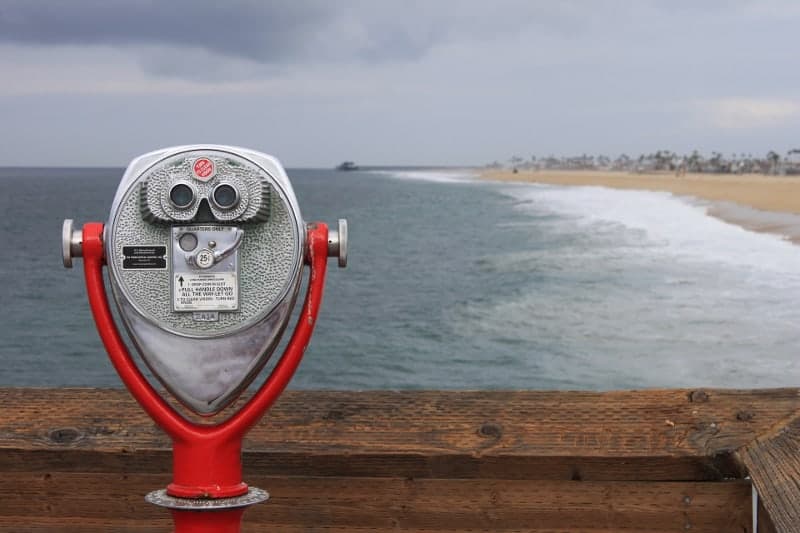 How to use LinkedIn when looking for a job? Part 1: First impression
We are all taught not to judge a book by the cover. The reality, however, shows that the first impression does count, and LinkedIn is no exception here. The way you present facts about yourself, is as much important as the quality of the information itself. It adds up to build up your branding or, even broader, visual content strategy.
LinkedIn is a modern networking platform, so the visual part is simply crucial. This applies not only to the photo attached but also to organizing and displaying written information about yourself. It's best to describe yourself and your career path in detail and be original, to some extent. Make sure that the profile is complete and becomes your perfect business card. In this article, we'll show you how to use LinkedIn best, in this regard.
How to use LinkedIn? Recruiters know it
Just keep in mind that there are companies that help present better on LinkedIn. Moreover, people write books about it. This shows that the issue of your LinkedIn profile is quite complex, on one hand. On the other, the outcome of your LinkedIn efforts may be very meaningful to your career. Executive Search recruiters use the service willingly, in areas like IT/Telco, Finance & Banking, or professional services. Some of them are even, like us, LinkedIn Certified Professional Recruiters. LinkedIn may also be useful for such activities as Talent Market Mapping, Interim Recruitment or Recruitment Process Outsourcing.
So, how to use LinkedIn to create a good personal image, that will be captivating from the first sight? Most of all, you should paste a photo. If you don't almost nobody will bother to learn about your skills or other work-related qualities. Profiles without a photo are simply at least several times less often visited than those with a picture. If you are still hesitating, just answer these questions. Do you find an ad for selling a flat or an online auction attractive, if pictures haven't been attached? Do you ever click on such an online ad or post?
The picture may help you craft the first impression of a positive, proactive person it's great to work with. Besides, your former school mates or colleagues may simply not recognize you without a photo attached. And the number of your contacts is another thing recruiters see right from the start, and another that counts. Thirty contacts are the minimum number advised by LinkedIn.
How to use LinkedIn. Picture-perfect photos
 Since Linked is a platform we use for professional or business purposes, we should look professional in the pictures. Professional photos mean clear, centered, well-chosen, and good-quality ones; smiling may also be important. There are various professions on the job market, though, not only accountants, assistants, managers or HR people. Creative jobs' representatives (e.g. graphics, copywriters, photographers) are allowed a little more in this regard. Even if you run a tattoo or yoga business, you must bring to the fore your professional, well-organized part.
Regardless of your profession, you should look neat and tidy in the picture. It ought to present the best, but also the most up-to-date version of you. A scanned graduation photo or a picture taken at a Christmas party in 1994 is not a good option. Nor is the selfie taken right above your computer if you are a freelancer. It's best when your clothes and background are plain, neutral and not distractive. There should be no mess or traffic visible. That means, also, that your photo shouldn't present any other people, including their hands or hair.
Don't forget to use the background, cover photo to present crucial information about you or your business. Put your logo, list the services offered, write your email and phone number, just like on a business card. This spot may also express your professional interests, e.g. showing pets if you are a vet. Or serve as an exhibition space for some of your works if you are a photographer. Or present you at work, e.g. conducting training in front of the crowds. Whatever you choose as a cover photo you should be entitled to publish it and not violate any rights. When uploading check if the profile and cover photos look good together on both laptops and smartphones.
How to use LinkedIn further – don't skip, forget or overlook
You should also think of the general impressions recruiters may get when visiting your LinkedIn profile. Fill in the so-called Intro, including the Headline; you have up to 120 characters. Use them wisely, e.g. inserting the right keywords, so that HR people may find you easily. Next, come the Summary, Experience and Skills sections; you may also ask your former colleagues or employers for recommendations.
If you skip particular sections on the account, recruiters may think that you are not persistent or accurate enough. And HR teams (and employers, too!) usually appreciate qualities like accuracy, diligence or persistence… If you don't update, refine and polish your CV, the recruiter will probably think that you are lazy. Just like when you don't attach a cover letter or writing task, even though you have been asked to. It's best to treat your LinkedIn profile as a mixture of an old-style resume and a cover letter.
So even if you don't feel like documenting the ups and downs of your career path, don't postpone it. And remember to always double-check everything, not excluding the meticulous punctuation and spell-check. A typo may ruin all your efforts, especially if it appears in the displayed current Job Title.
Another grave mistake you can make when crafting a LinkedIn profile is telling a lie. Remember that nowadays it's easier than ever to check all the pieces of information you enclose. You need to be honest, otherwise, you may get blacklisted by recruiters easily. A well-organized LinkedIn account with a good photo won't prevent it.
How to use LinkedIn. The right language
LinkedIn is a worldwide giant, with millions of users and thousands of employees. As of February 2020, there are 24 languages in which LinkedIn is currently available. That includes Polish, Czech, Russsian, Swedish, German, Italian, Japanese, Chinese, Arabic, Turkish and Thai, to name but a few. You may establish a bilingual profile – your national plus the English one. Other users will see it in the one that they use on LinkedIn.
It's worth considering, however, limiting your account to only one version, in English. Why use LinkedIn in English? Your profile will simply look more international and professional, as English is the worldwide language of business and finance. If you apply, recruiters will be able to read everything about you in English right away. This will add up to the good first impression.
 All in all, you should not leave anything to chance and just stuff your LinkedIn account with relevant information. A great profile photo is very important, just like what you write about yourself and how you do it. How to benefit from social networking and use multimedia on LinkedIn? We will tell you in the next part of our "How to use LinkedIn" guide.