What is Employer Branding?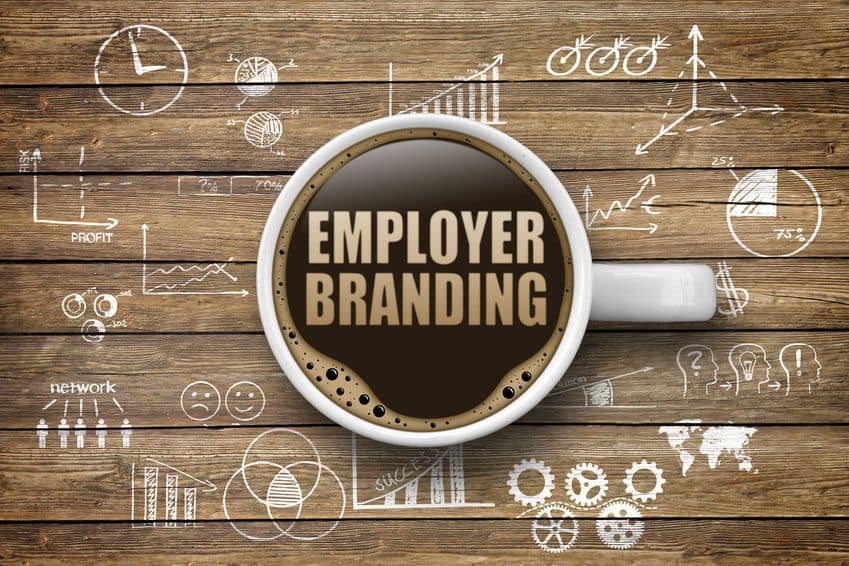 For our clients we offer an individual approach and the best choice of solutions. When using our Employer Branding service you can count on creating a consistent image of a great employer, loyalty of current employees, promotion and exposure to the market, higher response to job advertisements (and therefore more potential employees) and reducing the costs of recruitment.
Employer Branding is a process of creating a positive image of the company on the labour market. Its main aim is to present the company as a perfect and desired employer of choice. It can be directed at already existing employees within the company or at potential workers.
Nowadays employees and candidates often want to know what the company can offer besides salary. A firm which presents itself as a trustworthy employer who guarantees good working environment and conditions and provides further career opportunities has a much better reputation on the market and is more frequently considered as a future employer. Our Employer Branding service allows us to help our clients in creating an image which is appealing to candidates.
Employer Branding = guarantee of success
Employer Branding can be used to promote the company and attract not only potential employees but also new customers and even investors. The company's job advertisements published on the Internet and social media can raise the public's awareness and curiosity about the firm. A well-created image allows the organization to stand out from the competition and to increase its attractiveness.
We offer the following solutions
Recruitment websites
We work with the largest job advertisement websites in Poland and around the world. On behalf of our clients, we carefully prepare each of the advertisements and we always negotiate the most favourable terms of their publication. The type of the advertisement depends on client's business goal.
Cooperation with universities
More and more companies start to invest in young talent – students and graduates who are only just starting their professional career. We try to reach those talents directly and stay in a long-term contact with them for the future. We actively cooperate with universities' career offices, organize promotional campaigns and meet with students in order to reach a wide group of candidates.
Social media, SEO blog
In our everyday work we use many professional websites as well as social media, such as LinkedIn, Goldenline, Facebook, Twitter and Google+. We publish articles which are closely-related to our client's industry to get candidates interested and encourage them to apply for jobs. We write those articles in a way so that they are best optimized for search engines (SEO). Because of that our blog is more visible on the Internet, gets more views and reaches more people.
Conferences — representation
If needed, we represent our clients at various conferences, assist in preparation of stands and distribution of materials. We always plan the best way of promotion to appropriately present the client and show their offer to the biggest number of people.
Video materials
In the digital age, publishing job advertisements in the graphic or multimedia form is getting more and more popular. Such forms generate more interest and they are viewed more often than standard advertisements. That is why for our clients we can prepare short video materials in which we promote the company on the market, present its scope of activity and its offer and encourage people to apply for open positions.
Translation
Our clients have different objectives and are looking for employees from many countries, not just Poland. We offer running promotional campaigns and publishing job advertisements in English and in other languages which may bring better results and more applications. We advise our clients on choosing the best solutions and we help translate the promotional materials to the right language.
Check areas of our operations:
Look at our range of services:
Looking for help?

We are here to help you with using our services. If you have any question feel free to contact us, our consultant will call you as soon as possible.