Renewable energy recruitment: find the best staff with Sowelo energy recruiters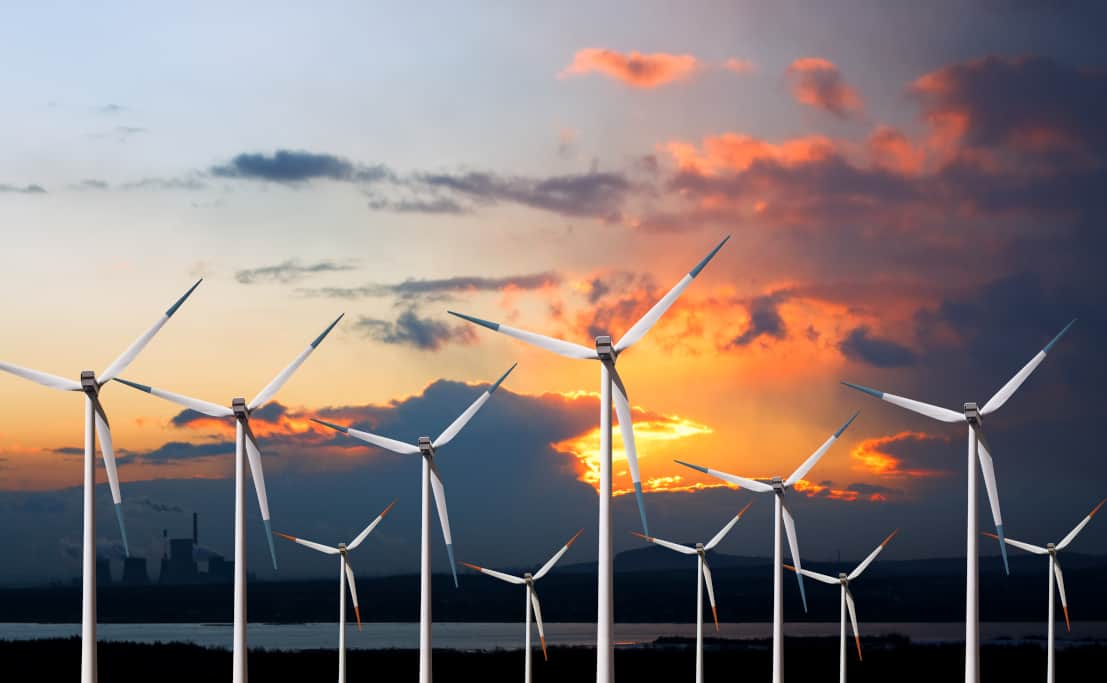 The switch towards renewables is a fact and the energy landscape in Europe is changing lightning-fast; so is energy recruitment. This is a continuous innovation, and in the years to come, we can expect further enhancements and more job opportunities. Even now, energy systems are packed with cutting-edge technology, such as AI and machine learning, Blockchain, cloud computing, and 5G.
The energy market is facing huge changes and challenges, but they can also be seen as great opportunities. To seize them, you need dedicated industry experts – both energy professionals and energy recruitment specialists that can find them easily.
Obviously, they must be skilled and experienced enough to take advantage of the energy & renewable industry revolution.
During the shift away from fossil fuels, electricity is successfully generated from many alternatives. These include solar power, wind energy, hydroelectric power, nuclear power, biogas, energy from waste, biofuel, and geothermal energy. To beat the competitors, you need first-class professionals who have profound market expertise in these areas. They have to ensure appropriate grid transformation, energy analytics, power systems design, network planning, and demand response. For this reason, proficiency in designing, constructing, and maintaining modern energy infrastructure, as well as optimizing production and predicting demand, is essential. Luckily, Sowelo helps find specialists that excel in many fields, like smart metering, automation and robotics, electrical design, or connectivity.
Sowelo can match the right people to the right projects smoothly and quickly. Our experienced consultants are here for you, ready to support you throughout the whole energy recruitment process.
Sowelo delivers best-in-class recruitment solutions – if you're looking for professionals in the energy market or a job in this sector. Contract, interim and permanent employment are some of the possible options.
Below, you'll find some areas of Sowelo's expertise within energy recruitment.
Green energy recruitment: renewable energy sector
Renewable energy – power that comes from renewable sources – is on the fast track to surpass fossil fuels for electricity generation. Using natural resources that are not exhausted ensures sustainability, helps fight climate change, go carbon-free, and relieve the planet. The renewable energy mix encompasses sources that do not run out, like solar, offshore wind, tidal, hydroelectric, or geothermal power.
Renewables have many versatile, complex implementations, like photovoltaic systems, wind turbines, heat pumps, biomass stoves, and solar heating systems. Each of these areas requires well-educated and experienced professionals who never stop learning. That's because the renewable energy industry is constantly evolving and we may expect some new interesting solutions – and even more renewable energy jobs – very soon.
Clean energy storage: sourcing energy executives & other energy talent
Producing clean energy is great for both the planet and end users, but it's just one piece of a puzzle. Storing renewable energy effectively is equally important as it can add up to reasonable use of the generated power. And in the turbulent times of high energy prices and uncertain political and weather conditions, this feature is truly priceless.
The number of solutions concerning the storage of generated energy is truly impressive and ever-increasing. Some of the energy-storing solutions cover things like hydrogen fuel cells, flywheels, batteries, capacitors, springs, compressed air, and steam pressure. These systems are primarily of electrical, mechanical, thermal, chemical, or electromechanical nature. Undoubtedly, qualified workers are needed to handle these solutions right – as well as Sowelo's energy recruitment experts to source them.
Recruit staff in the electrification & energy sector
Electrification – in the form of electric vehicles, induction stoves, or electric heat pumps – supports emission reduction and thus public health. Electrifying transportation and space and water heating systems belongs to the greatest challenges but also opportunities the energy sector faces.
Choosing clean electricity is worth making an effort, although there are many electrification issues that make this area demanding. Some of them include energy shortages and blackout threats, the need for costly infrastructure upgrades, and high upfront costs.
On the other hand, there are many technological innovations, like smart grids and smart meters, that help avoid power disruptions. Of course, dedicated and qualified employees are needed to flawlessly provide electricity to households or charging stations. And Sowelo's industry experts know exactly where and how to find them.
Energy recruitment: top energy staffing solutions for nuclear energy projects
According to the World Nuclear Association, about 30 countries are "considering, planning, or starting" nuclear power programs as of 2023. The list covers UK, France, and Slovakia, but also China, India, Egypt, Turkey, and Brazil. Preparations to build Poland's first nuclear power plant are well advanced, too.
All these projects, regardless of their size, require thousands of people to build and run. Some of the jobs in need are construction workers, computer engineers, chemists, power plant operators, and radiation protection technicians. Sowelo's vast market expertise will help you find a perfect employee – responsible, qualified, and experienced – for any of these positions.
Energy resourcing: recruitment services in the water energy market
Using the force of flowing water is a historical way to generate electricity, but also a promising solution for tomorrow. The energy of rivers (hydroelectric dams), oceans (wave power), and coastal areas (tidal power) can all be used very effectively. Interestingly, even waterfalls can provide renewable energy and thus produce a significant amount of electricity and reduce the carbon footprint.
Globally, water power generates about 15% of electricity. But using the natural flow of moving water is not as simple as it may seem. That's because systems that provide hydroelectric energy, like hydroelectric power plants, are often very complex and it takes years to build them.
Capturing water energy requires profound knowledge, too, and hundreds, if not thousands, of workers are needed for construction purposes alone. It's often highly-qualified staff, like safety engineers, construction managers, hydrology and hydraulic engineers, electricians, superintendents, advisors, and project managers.
Energy recruitment: find top talent in power with Executive Search
The power industry undergoes dynamic changes and new innovative solutions hit the market regularly. They transform how people generate and use energy on both global and individual levels. But, certainly, there's a space – and the need – for more. High energy prices and climate change call for energy-efficient buildings and cars – and for skilled professionals to tackle them.
Some of them are solar consultants, wind turbine technicians, grid managers, energy sales consultants, project engineers, and electrical engineers. They often need to master a set of integrated, complex technologies. CCGT (Combined Cycle Gas Turbine), CHP (Combined Heat & Power), and ERF (Energy Recovery Facility) are on the list. Of course, these are just examples of technologies and specializations Sowelo's energy recruitment experts can help you with.
Examples of roles we had a chance to support our customers:
Component Engineer
Validation Engineer
Mechanical Development Engineer
Electronic Design Engineer
Quality Engineer
Quality Inspector
Maintenance Engineer
Technician
Project Manager
Project Director
Principal Engineer CAD
Solution Architect
Production Manager
Plant Director
Solar Sales Executive
Regional Sales Director
Look at our range of services:
Looking for help?

We are here to help you with using our services. If you have any question feel free to contact us, our consultant will call you as soon as possible