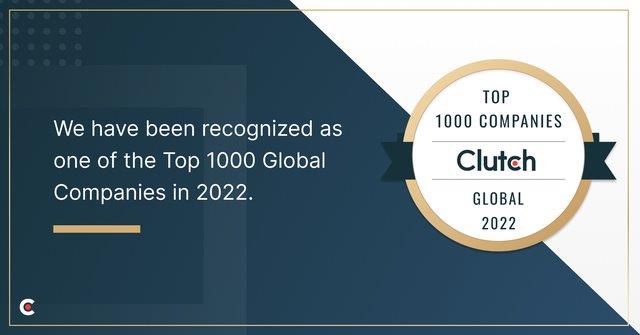 Sowelo Consulting listed on Clutch 1000
The end of the year is just behind the corner, Clutch once again published their Clutch 1000 Global ranking. We're proud to be ranked in that category, which includes the top 1% of agencies on Clutch. Read on to learn how we got the award and what our Managing Director has to say about it.
Executive summary
Sowelo Consulting has ranked among Clutch.co's top 1000 companies globally
Clutch is the world's leading ranking of B2B services agencies, listing over 27,000 agencies in over 500 categories.
This is only the latest addition to our growing collection of Clutch awards. Our previous accolades include Business Cheetah 2021.
We are one of just 15 companies from Poland to be featured on this exclusive list. Fun fact: Clutch 1000 only features the top 1% of the companies listed on Clutch and we happen to be one of them!
When it comes to category HR services companies from Poland, We have the highest position among our local competitors.
The announcement doesn't end there. We've also been featured on Clutch's sister site the Manifest as the #2 IT Recruitment Company in Poland in 2022.
The recognition not only makes us work harder, but also helps validate our work.
About Clutch
Clutch, the leading global marketplace of B2B service providers, today released its exclusive list of the top 1000 global service providers in 2022. The list represents only the top 1% of companies on the platform across the world.
Clutch analyzes each company on the platform based on their ability to deliver within their service line, which is comprised of four key criteria:
Number, quality, and recency of verified Clutch reviews
Selection of clientele and portfolio of work
Robust company profile with competitive specializations and considerable experience
Strong brand awareness and industry recognition
"According to a recent Clutch survey of over 1,800 B2B service providers, 93% of respondents say that they use online reviews to generate social proof and trust in their work," said the Head of Marketing at Clutch, Katie Hollar. "Our platform provides buyers of B2B services with over 140,000 verified peer reviews to make well-informed decisions about the right external firms to partner with for their business needs."