Meet our team of experts, we are people with passion and experience
Adam is a founder of Sowelo Consulting and leads the activity of business in EMEA, with main focus on Executive Search and RPO direct sourcing delivery model projects. Based in Kraków, he specialized in serving the clients in the advance technology, IT, Management Consulting and Finance. Adam's experience includes executive search, RPO, agency sourcing as well as an in-house resourcing providing balanced perspective and appreciation of client requirements to be addressed in the projects that he leads. The profiles Adam sought for range from purely functional to strictly technological at all levels of decision-making, including C-Level roles. He designed and delivered trainings for researchers and insides sales representatives developing information gathering and sales skills. He has run search projects in most of EMEA countries.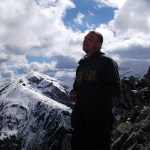 The beginnings of his work in the IT industry fall on 2003. Since then, he has dealt with www site and interactive system designing, multi-media projects, the provision of interactive services, designing and implementing systems and tools necessary to provide the Internet information about services, e-marketing and positioning websites in search engines. He also specializes in PHP programming, server management, preparing Internet marketing strategies, SEO, SEM. Moreover, he deals with hardware repairs, assembling computer sets, creating computer networks, implementing the CMS IT systems and e-commerce. Szymon joined Sowelo Consulting in 2010.
In recruitment business since 2006. Experienced in end-to-end recruitment project delivery on IT market. Has worked for top Global IT brands, like Microsoft, SAP, Cisco Systems, across whole EMEA region, for variety of roles: software developers, business and technical consultants, sales. In terms of sourcing methods has most of the experience in direct search and head-hunting technologies. Privately a big fan of travelling and always getting to know new and exciting things (for example tandem parachute jump experience).
I am a specialist with experience in recruitment and international projects co-ordination and implementation. I have worked for HP, Sun Microsystems, Honeywell, American Express, Rolls-Royce, Computacenter and Infor. I speak Polish, English, French, Spanish, German and Hungarian. Privately I am interested in horsemanship and ashtanga yoga and I conduct workshops and private lessons in both. I have two horses of my own.
Ariadna has MA degree in finance. She has successful track record delivering quality candidates for technical and business roles in IT industry. Currently she is responsible for business administration and financial management.
Katarzyna joined Sowelo team as a Trainee Consultant in August 2015. She graduated from  Birkbeck College in London. She likes travelling, cycling and swimming. She is  passionate about film.
Agnieszka joined the Sowelo Consulting team in March 2016. She graduated from the John Paul II Catholic University of Lublin. She is interested in British history and culture. In her spare time she goes to the cinema and travels around Poland.
Małgorzata graduated Marketing and Management at AGH in Cracow. She loves syberian husky, italian food, sport, travelling and meeting new people. She usually spends her free time with her family and friends.
Sylwia joined Sowelo Consulting team in August 2015. At present, she is studying English Filology at Rzeszow University. Since childhood she has been fascinated with English language. Silvia spends her free time actively. She likes going for  long walks and bike rides , and also driving is one of her ways to relax.
Aneta joined Sowelo in July 2016. She has two bachelor degrees in Polish philology and English philology. She loves everything British, from culture to literature, movies and tv shows. In her free time she likes to read books and ride on her bicycle. Her newest passion is baking.
Magdalena joined Sowelo team as a Trainee Consultant in March 2017. She studied Physical Education in Krosno. She likes movies, rap music and physical activity. She is also interested in healthy lifestyle and dietetics.
Natalia joined Sowelo Consulting team in July 2017. She graduated from Krosno State College with a degree in English philology. Currently, she continues education on MA studies. Natalia usually spends her free time with family and friends. English language and travelling are her main interests. She also enjoys photography and cooking.
Magdalena joined the Sowelo team in December, 2017. She graduated from the Faculty of Law and Administration at the John Paul II Catholic University of Lublin. Her passion is reading – she reads everything and everywhere. She is fascinated by the work of Salvador Dali. She plans to visit the whole world, including the Arctic Circle. Privately, a wife and mother of a seven-year-old boy.
Looking for help?
We are here to help you with using our services. If you have any question feel free to contact us, our consultant will call you as soon as possible.