Meet our team of experts, we are people with passion and experience
Adam is a founder of Sowelo Consulting and leads the activity of business in EMEA, with main focus on Executive Search and RPO direct sourcing delivery model projects. Based in Kraków, he specialized in serving the clients in the advance technology, IT, Management Consulting and Finance. Adam's experience includes executive search, RPO, agency sourcing as well as an in-house resourcing providing balanced perspective and appreciation of client requirements to be addressed in the projects that he leads. The profiles Adam sought for range from purely functional to strictly technological at all levels of decision-making, including C-Level roles. He designed and delivered trainings for researchers and insides sales representatives developing information gathering and sales skills. He has run search projects in most of EMEA countries.
Ariadna has MA degree in finance. She has successful track record delivering quality candidates for technical and business roles in IT industry. Currently she is responsible for business administration and financial management.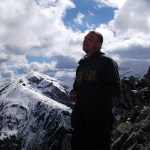 The beginnings of his work in the IT industry fall on 2003. Since then, he has dealt with www site and interactive system designing, multi-media projects, the provision of interactive services, designing and implementing systems and tools necessary to provide the Internet information about services, e-marketing and positioning websites in search engines. He also specializes in PHP programming, server management, preparing Internet marketing strategies, SEO, SEM. Moreover, he deals with hardware repairs, assembling computer sets, creating computer networks, implementing the CMS IT systems and e-commerce. Szymon joined Sowelo Consulting in 2010.
I am a specialist with experience in recruitment and international projects co-ordination and implementation. I have worked for HP, Sun Microsystems, Honeywell, American Express, Rolls-Royce, Computacenter and Infor. I speak Polish, English, French, Spanish, German and Hungarian. Privately I am interested in horsemanship and ashtanga yoga and I conduct workshops and private lessons in both. I have two horses of my own.
I have been working in the IT Recruitment Industry since 2013 in multicultural environments within International companies and projects, prior to this I had been working in several roles which were focussed around the customer. I strive to give the candidate a great experience while being able to deliver in an efficient manner. Privately I enjoy travelling with my family and watching Football and F1.
I have a Master's degree in Foreign Languages and Literature. I have worked in customer care for such international companies as Emirates Airlines and Princess Cruises. Since 2016 I have been working as an IT recruiter on multiple projects for the USA and European talent markets. I love dogs, the ocean, swimming, travelling somewhere warm and oriental movies.
Sylwia joined Sowelo Consulting team in August 2015. At present, she is studying English Filology at Rzeszow University. Since childhood she has been fascinated with English language. Silvia spends her free time actively. She likes going for  long walks and bike rides , and also driving is one of her ways to relax.
Barbara is a fulltime wife and a mother of two lovely children (a boy and a girl). In 2007 she moved to Great Britain and lived there till 2014. Psychology is one of her favorites, but she is also passionate about healthy lifestyle. Sports is her daily routine, she enjoys running, swimming, fitness, hill climbing and long walks with her family.
Teodora is a Recruitment Consultant based in Sofia, Bulgaria. She brings a wealth of experience from her career in London, where she worked for finance and property tech companies. Her goal is to provide a positive candidate experience and help IT professionals find their next challenge. Personal interests include spinning, squash and healthy cooking.
Ruxandra is a Recruitment Consultant located in Bucharest, Romania. She has over 12 years of international recruitment experience, working and collaborating with British recruitment agencies and Healthcare providers. Sourced candidates from Romania, Greece and Italy. Has a Master's Degree in Marketing Research. Very interested in psychology and neuroscience research papers, books, courses or video conferences. Jewelry creator, collage artist and interior designer.
I started my journey in IT Recruitment in 2017 and have been enjoying it till date. My recruitment philosophy is to provide consistent quality services to all the parties of the process. I've been working within Fintech, IT, Investment, Agro and Manufacturing companies in Europe and the US. In a few words I would describe myself as a highly-committed, flexible, stress-resistant person with an ability to establish trustful relationships. I devote my free time to family, continuous self-development, yoga, sports and books.
Looking for help?
We are here to help you with using our services. If you have any question feel free to contact us, our consultant will call you as soon as possible.