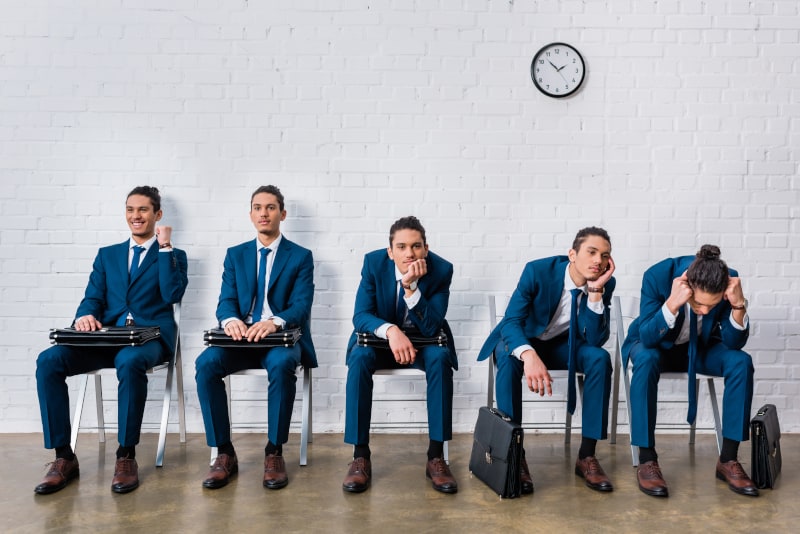 Recruitment with ATS – best practices and best applicant tracking systems
The decision has been made – you must find the right job. You're looking for advertisements. Obviously you have sent your resume to loads of open positions. Unfortunately, you have not been invited to many interviews. Why is finding a job so difficult if skilled professionals are wanted? You need to know that many companies and employment agencies use an ATS (applicant tracking system). They are used to search and filter resumes by keywords. If your resume does not contain the necessary keywords, you are invisible to headhunters. Therefore, when building your resume, you should optimize the keywords so that your application can be found by recruiting firms.
ATS or Applicant Tracking System is a software used to manage human resources. It automates the hiring process, helps manage recruitment solving various recruiter's problems. Additionally, ATS stores information about job seekers and recruitment teams have easy and quick access to it. The system tracks candidates and the status of their applications throughout the recruitment period. The function of recommending candidates for a position is also very useful. The HR department defines parameters, and the ATS matches highly specialized candidates and qualifies them for the next stage of recruitment. As a result, lots of time-consuming administrative tasks run smoothly and quickly, and recruitment with ATS is successful.
Successful staff recruitment software – benefits of applicant tracking systems
Applicant tracking systems have different functions, but they have many features in common. How do they work? Talented professionals send resumes. The ATS recruiting software processes the information. The candidate's name, address, work experience and contact information are now in the database. The initial selection takes place here. Hiring managers and recruiters no longer have to read all the resumes. Using the ATS solution, they set screening questions and qualification parameters for suitable candidates. The system rejects those who do not meet the established criteria.
So-called knockout questions often appear in the system. They may have the form of checkboxes or questions requiring a short answer. The recruitment company asks questions e.g. about willingness to work full time or relocate. If the system finds any of the answers unsatisfactory, resume is rejected or flagged. We have already written about how to create resumes with the help of wizards here on our blog.
The best ATS allow to set parameters such as location, candidate's years of experience, skills and certifications earned. If a candidate's resume meets the parameters set by recruiters and managers, he or she moves on to the next step in the hiring process. Candidates can track their progress. Some ATS systems immediately compare resumes with the job description. This allows us to choose the best talent available. In the past, experienced recruiters had dozens of resumes to review before reaching the right technology talent. Today they can focus on the best candidates in the recruiting field.
Choosing the right ATS for recruitment process – best practices for increasing your resume scoring
As we mentioned at the beginning of our article, ATS systems used for recruiting top talents filter resumes by keywords. These are terms and phrases that appear in the job advertisement. They can be the skills required in the offer, experience, location of the candidate as well as his work experience or previous employers. Completed recruitment industry projects show how it works. If system does not find these words in your resume, it will be rejected, even if it is the resume of a highly qualified candidate. So, to recruit effectively, you need to know what the ATS is doing with your resume.
ATS systems are different, of course, and we never know which one is used by modern applicant tracking system is used. However, there are some basic functions that are common to this type of software solution.
Of course, like any automated computer system, ATS have their drawbacks and limitations. It is these limitations that make it more difficult to match your resume. However, being aware of them allows you to outsmart many ATS so that your resume gets noticed by recruiter agency.
Keep in mind that while ATS are extremely useful, automating the entire recruitment process and saving recruiters time, they certainly make the recruiting process impersonal. The system, however good it may be, cannot read human potential.
Recruitment agencies and ATS software accuracy – secrets of modern technology staffing
New ATS tools save time, effort and money during recruitment. However, they do not replace humans. To improve the performance of these management systems, machine learning algorithms matching candidates to their roles have been used. As a result, the systems are expected to become more accurate over time.
When creating your resume, it's worth considering the risks. If your resume is not written and properly formatted for the ATS, you might just get filtered out and not make it to the next stage of IT recruitment! In contrast, a well-written resume is like a business success. ATS options increase your chances of getting an interview by 50%.
Before you send your resume in response to a vacancy, consider whether it is a good match to what the recruiter is looking for. If you use the matching reports available online, you can learn how to optimize your resume so that an IT recruiting company will invite you for interviews for the positions you are qualified.
How do recruiting firms source the best professionals with ATS systems?
Optimizing your resume to right applicant tracking system is crucial. Without the right keywords, formatting and other ATS-friendly elements, candidates may not be qualified for the next stages of recruiting. So how do recruiters with hundreds of completed recruitments advise optimizing resumes?
First – as a professional, tailor your resume to the specific position you are applying for. It is not enough to have a one-size-fits-all business resume that you will send in response to every job offer on job board. Different companies have different recruitment marketing. Some prefer different qualifications and require different skills for given jobs. So tailor your resume to each potential employer and convince them that you have the unique qualifications that IT jobs require.
Second – recruitment with ATS project implementations indicate that you should match the keywords in your resume to the skills in the job description. IT recruiters know how important it is to optimize resumes. It's all about optimization for search algorithms and ATS ranking. Try to best fit these keywords. Pay special attention to them in your resume. These are primarily skill requirements listed in the job description. In your resume, try to include as many relevant skills and keywords related to recruiting professionals as possible. Use an online search engine that will suggest the best keywords to use in resumes.
Third – use long forms and acronyms of keywords. What does this mean and why is it important? Well, some ATS systems only catch resumes with the exact IT keywords that recruiters are looking for. For example, if you included "Search Engine Optimization" in your resume, but the recruiter searched for "SEO," your profile may not show up in the results. This is where the search engine will again come to your aid. It will suggest and find the best useful keywords, adjectives, skills, etc. for recruitment.
Fourth – use a chronological or hybrid resume format. Choose formats that take into account your employment history. The best format for ATS candidate tracking is the traditional format, with reverse chronology. You can also use chronological and hybrid resume formats, as these are familiar to most recruiters. This way you will create a resume for a potential candidate and have a chance to get the best terms on the job market.
Fifth – formatting. In your resume do not use tables, columns or graphics. They cause parsing errors in applicant tracking system software . Use a screen-friendly, traditional serif or sans-serif font. Don't use headers or footers. They can get lost or cause parsing errors in the system. Instead, use standard resume section headings such as 'work experience'. Save your resume as .docx, as it is the most compatible with best ATS software.