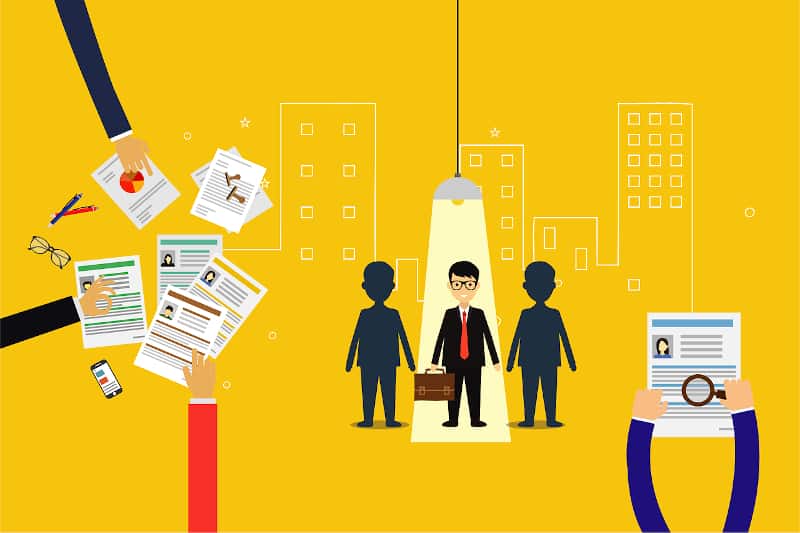 Why you need an ATS-friendly resume
Applicant Tracking Systems, also called Resume Robots or simply Bots, have made a career in the recruitment world recently. Undoubtedly, they are useful tools that help source the best-fitted candidates fast. They are just to prescreen them efficiently, and, in fact, save time at the preliminary level. They are not perfect, though. Many specialists stress the fact that nothing compares to experienced recruitment consultants, and nothing can replace them. They rely on their vast contacts nets within particular industries, e.g. throughout professional networking sites. Also, they use their sound judgment based on years of experience, eye for detail, and other advantages.
The best recruitment agencies use ATS systems as auxiliary tools, as relying on them too much may undermine hiring processes. Although ATS Systems are just a piece of the recruitment puzzle, they are very popular nowadays. For this reason, it's definitely good to make your resume ATS-friendly. It's the fastest way to stand out and get into the limited pool of selected candidates. Certainly, you shouldn't give up but try to adapt to new circumstances. What to do to grab the Applicant Tracking Systems' attention, and not lose a chance for further consideration?
Recruitment process nowadays – what's (still) useful
Even though applying for jobs is easy as never before, candidates' experience is often not that smooth. Despite sending dozens of application emails, they often wait for weeks for a recruiter to call them. Why's that? Their resumes simply don't even reach human recruiters, and what stops them are often Applicant Tracking Systems. This is the common way for companies to handle a growing number of CVs reaching them. It's worth stressing that regular resumes are still in extensive use. Not all candidates like networking services like LinkedIn. And many companies still accept traditional CVs apart from gathering applications via career websites, or online forms.
LinkedIn or similar career services are great for conducting a complementary background check, verifying information provided by candidates. But it's not only about checking references, educational institutions, or professional interests, and the best pieces of work displayed. It's a great source of data considering that many applicants simply lie in their CVs. And one of the reasons for that is trying to catch ATS systems' attention. Also, this is very seldom the case that the LinkedIn profile covers all the information a recruiter might need.
For this reason, the good old resumes may still be precious tools in the hands of both recruiters and candidates. It's an appropriate way to communicate to the world what we want to and help us create the right impression. We may adjust it to our needs, and craft it the right way. Resumes may show us as individualists, easy-going team players, sensible, goal-oriented people, etc. It's not only the words that we may use precisely depending on the industry we want to fit in. We may also try to use graphics, relevant themes, or eye-catching colors. But the latter may be a trap, in fact.
Successful recruitment: beating the bots
But to unveil our mind and soul to the recruiter, we often need to beat the ATS first. To make use of this efficient tool, we should follow a few simple steps. Beating the bots that scan resumes for keywords is often the only way to impress recruiters with our CVs. There are a few rules worth applying regarding this.
Firstly, we should set our minds, and our CVS, to a keyword-oriented approach. To find the right keywords to include within our resume, we should screen a given job offer carefully. Plus, we can guess what keywords might be written into an online search engine when thinking about this role. This includes not only a job title but also specific requirements such as qualifications and skills set. It's best to name as many as possible – in the Skills and qualifications section in our CV. This means, unfortunately, that we will have to align the resume for a given job offer every single time.
Last but not least, we should format the file the right way, with a font size of at least 10. The PDF format is great in terms of displaying content exactly as we wrote it. It's not that great, though, when it comes to ATS readability. To ensure it's OK, we'd better use Word instead, and avoid fancy resume designs, many colors, and graphics, including images. Being clear, precise, and simple is crucial to make our CVs compliant with ATS systems. They need plain information even though using more sophisticated wording could be more impressive for human recruiters. This applies to job titles, too – so no Digital Prophets or Retail Jedis in your Professional Experience section, please. If you don't feel tech-savvy enough to make your resume ATS-friendly, you may hire a CV-polishing company to do it.
Writing ATS-friendly resumes – why it is such a good idea
There are many industries with a constant need, and constant search, for the young blood. The most lucrative jobs are not that easy to get, though. On average, corporate job openings attract 250 resumes each. And there will only be one successful candidate selected out of 4-6 called for an interview. Sadly, as much as 75% of resumes will not reach human eyes at all.
To stand out from the crowd or gain a competitive advantage, we need to try very hard. And what may tip the scales is sometimes an ATS-friendly CV that increases our chances for success. Sometimes we seem to be a perfect match for the role but the phone remains silent. The CV may have it all to grab recruiters' attention but, still, nobody calls. ATS-friendly resumes simply help candidates not lose any chance to land a great job anymore. This is a vital issue as many high-profile businesses, including 98% of Fortune 500 companies use ATS for recruitment purposes.
When creating a CV, remember that an ATS-friendly resume should never be enhanced with nice but untrue information. Good recruitment agencies and consultants know how to spot inconsistencies or lies in a CV. So even if we beat the bots and reach a recruiter, fake information may undermine the whole effort we've made.