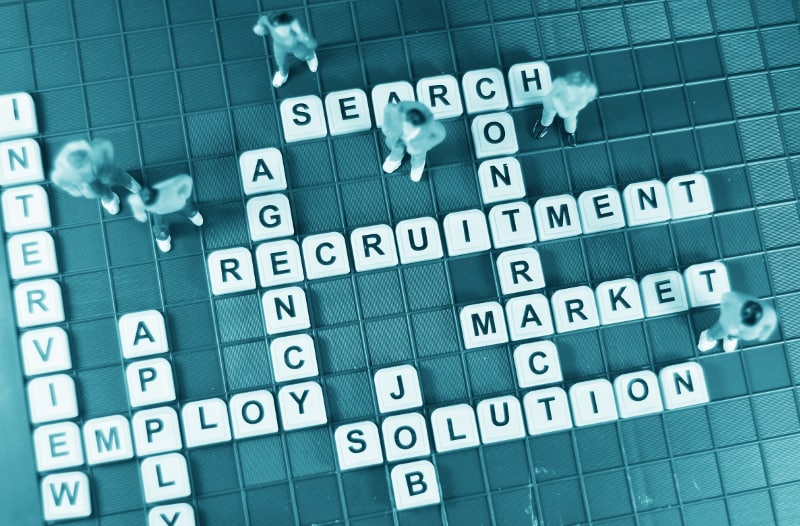 How to choose a good IT recruitment agency?
Someone from your team has quit the job and you need to find a replacement fast. Or maybe one of your employees had to take a long-term leave. Or perhaps your company is simply growing lightning fast and you need a wave of fresh IT workforce. Surely, you may need a recruitment agency for many causes. Some of them include recruitment process outsourcing, Executive Search, also within the IT/Telco area, or IT recruitment in general. Headhunting, Employer Branding, or Interim Recruitment may also be in need. Whatever the reason why you want to cooperate with an IT recruitment company, you probably have some doubts.
We get it. Finding an agency that provides top-notch services is not simple, but it's not impossible, too. Making the right choice very often means the provision of better candidates and both time and recruitment cost reduction. It is also crucial if you want to hire programmers who are the most sought after employees right now. But a good recruitment agency may offer significant support to candidates, as well. Anyway, we will help you find the best recruitment of developers services provider. Here's what to look for right from the start of your search. Thanks to our tips you may be sure that your final choice will be the right one.
Proper IT recruitment services provider – basic conditions
The first factors you should screen carefully when starting recruitment are the company's reputation and experience. A recruitment agency that's been on the market for years certainly has extensive experience in running recruitment projects. During this time the company obviously faced many challenges. These include crises on the labor market, a market of an employer, a market of an employee, for instance. Such an agency has proved that it can operate and succeed in demanding conditions. Can we say the same about a startup founded only a few years ago? Not necessarily.
Moreover, it's good to check who is the CEO of the agency. What is his experience in the industry, in the recruitment of developers? Where did he gain the knowledge he then passed onto the company's consultants? Great if the team members are presented on the company's website, as well. Consultants with many years of experience in the industry are more likely to provide high-quality services. On the contrary, massive rotation probably results in the lack of experienced advisors and low quality of cooperation.
The longer the company operates, the more recommendations it should have. A trustworthy agency surely has at least a few recommendations from previous clients on its website. Other strong points are the credentials of past successful recruitment projects, e.g. case studies. A list of clients is not something we should look for, though. Very often agencies are simply obliged not to disclose such information. You may also have a look at the LinkedIn profiles of the consultants. Just check what references they have from people they previously worked with or for. How many contacts the members of the team have on the LinkedIn network is another meaningful information. This will allow you to estimate how many people they can reach.
Proactiveness within the IT recruitment
The next issue to verify is the way the company proceeds with the recruitment process. Contact the agency and ask about their way of working on projects and how they look for candidates. The best agencies offer an individual approach to each client and assignment and tailor their services accordingly. To complete the project, a good recruiter must recognize your needs. To do so, the agency will need many pieces of information from you, contacting you often. These may be the project details, the profile of the ideal candidate, the position's place on the organization's structure.
All these may be useful to get the candidates interested. If the recruiter is only asking for the job description you are probably not dealing with the right agency. Chances of success, are undoubtedly low. Therefore, when talking to the company's employees pay attention to the questions they ask. They should understand your organization well and to do so they simply should be inquisitive.
Adverts are one of the oldest tools of recruitment. But is copying the job description sent by a hiring manager and posting it on a job board enough? Of course not. Recruiters should encourage candidates otherwise, using tools youngsters use to attract their attention. Movies shared on Facebook, online communication with prospective employees are more and more common and simply necessary. And it's the agency that should suggest ways to reach out to young people.
Just check how the company promotes the jobs they are currently working on. Good agencies should understand the difference between a job description and a job advertisement. They know which one of them is a legal document, and which agencies use only for marketing purposes. An attractive job ad should stand out from others, be creative, include some copywriting techniques and be SEO friendly.
Good IT recruitment: being online right
IT recruitment is mainly an online industry nowadays so a good agency should be active on the internet. How its website looks like and what it presents tells a lot about the company. What services does the agency offer? Is it in partnerships with other organizations? Does it provide a warranty on its candidates? We should learn this from the website. Plus, there should be links to the agency's social networking sites (like Facebook, YouTube, or Twitter).
Also, it is worth checking whether the site is user-friendly, and the enclosed information and layout are clear. You can deduce how the agency will represent you from the way it presents itself. If the page loads too long, it may be too much for potential candidates, discouraging them from uploading resumes. Even such seemingly small details may have an impact on success in the current situation on the labor market.
As experts in the field, the agency's consultants should be able to tell a lot about the recruitment world. And write about it, too. The best place to do it is a blog with articles written about recruitment. Such publications have many benefits including promoting clients' industries and informing about the latest trends. They can inspire candidates to learn but also to apply. And what better way to make it easy for them than linking the application form in the article?
Last but not least, check if the recruitment agency has access to a good ATS (Applicant Tracking System). It is an essential recruitment tool for creating databases and tracking applications. ATS should ensure compliance with the provisions of the GDPR and a high level of protection of personal data. The agency should define what is their purpose of data processing and how to remove it from its database.