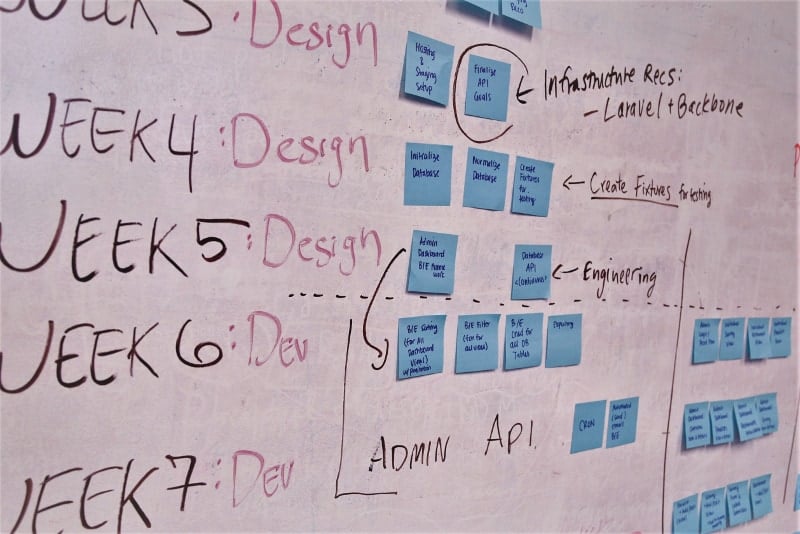 Recruitment of developers: How to hire a programmer with the help of a recruitment agency?
The time has come – you need to hire new IT professionals for your team. You probably are well aware of the fact that the recruitment of developers is not that easy, though. Yes, there are many specialists in the job market. But if you start to put them into categories, you may find out that there aren't many right ones. Some don't meet basic requirements, others don't look for a new job or don't feel like working with you. You will surely need help from outside to get some of the best IT people on the market. What steps should you take to make a cooperation with the recruitment agency beneficial for both parties? Let's check.
Recruitment of developers: get ready properly
Recruitment of developers is a kind of a strategical game you should prepare to in advance. First of all, think carefully about who you are looking for and give the agency a detailed brief. A good job description is something your IT recruitment success starts with. If you tell the agency that you need a Java developer, you may be certain one thing. The question that will arise immediately is – what kind of Java developer? With how many years of experience and what set of skills? What projects have they dealt with so far? Do they work effectively with minimal supervision, or have to be great team-players?
The stage of answering questions may be lengthy and a little inconvenient, but it's vital. Those questions are simply necessary to start the project and present you with valuable candidates. The more recruiter knows right from the start, the more time you will save during the whole recruitment process. Just highlight which areas of competence the agency should check, and what questions recruiters ought to ask during prescreening. This is the first step you need to take to ultimately select the best programmers.
You'd better not skip nor underestimate the CV analysis phase. If the recruiter sent you a resume, they decided it is worth looking at. After all, it's the recruiter's task to find candidates who match the brief. And yours should be to look carefully at CVs. Take 5 minutes, not 30 seconds, for each, and don't pay attention to keywords only. Begin with reading the agency's report taken during the initial interview with the candidate based on your brief. There, you'll find information matching the role, and often some facts that the candidate didn't include in the resume.
Recruitment of developers: be flexible and versatile
Keep calm and remain flexible during the whole process as there are issues that may leave you astonished. Firstly, be ready for the fact that the person you are looking for… doesn't exist. The term "purple squirrel" is famous among recruiters as it perfectly describes profiles that are impossible to find. Surely, some profiles are too good to be true within the IT world, as well. Thus, the problem with candidates' availability for the job arises quite often. If you get such a signal from the recruiter, simply adjust your expectations. You might have to compromise in certain areas or change the remuneration offered.
This is surely the time and space for experienced and highly-skilled recruiters. They should tell you clearly which of your expectations are unreal. And help you prepare compelling offers within the recruitment of developers. What motivates them best? What perks and benefits are the most tempting for this group? Only a person with profound, in-depth knowledge of IT recruitment will be able to answer these questions reliably.
It's good to hire a versatile IT recruitment agency, offering various ways of cooperation to choose from. These may include Recruitment Process Outsourcing (or RPO), Executive Search within the IT/Telco area, or Interim Recruitment. Some agencies also provide headhunting, Talent Market Mapping, and image-enhancing Employer Branding services. It's good to know that the latter can be used not only to attract potential employees. It may promote the company also among new customers or investors, raising the public awareness and curiosity of it.
Provide appropriate feedback and take over the reins
One of the vital parts of good Employer Branding is providing feedback to all candidates applying for a job. Even if you reject a candidate sent by the recruiter, try to explain kindly the reasons for this decision. Perhaps only after talking with the first candidates, you'll be able to specify who you are truly looking for. It is worth letting the recruiter get to know that through the appropriate feedback.
Thanks to this information the recruiter learns what they should pay attention to. And this, in turn, will allow them to pass on better CVs. Simple "no" is frustrating, not only for recruiters who don't know why a given resume has been rejected. Long weeks of silence cause unnecessary tension in candidates, in the first place. Waiting on and on, they aren't sure what their true position is, they also feel disrespected and often hurt. They'd like to know why the negative decision has been taken, what to improve to succeed in future applications.
Don't underestimate your role, too. The recruiter will find the candidate, encourage them to apply, analyze their CV, and conduct an initial interview. Next, come comparing their experience with the requirements and preparing necessary documents that will be sent to you. From now on it's up to you how the candidate will approach the rest of the recruitment process. It's you who can navigate and motivate, or discourage them. It's you who takes care of the company's image, influencing the candidate's willingness to work with you or not. The candidate's first real meeting with the company, it's practical details, will be through you.
Recruitment of developers: don't wait with hiring
The current basic rule of the IT job market is "first come, first served". You should follow it, for the sake of your company's good. When talking to the candidate, if you immediately know that the person is right for the job, don't wait. It's best to give them the offer right at the end of the interview or the next day. You must always remember that developers are currently the most-sought-after group on the job market. Most probably, the recruitment to your team is not the only one they are taking part in.
It's good to know that it is difficult to find an active candidate in the IT labor market. Most of the candidates are passive, and recruiters try hard to convince them to take part in the process. And this requires time, energy, and a well-thought-out strategy. It's a pity to waste so much effort just because you stall with the decision at the very end.
Keep in mind that candidates get great offers from other companies or counteroffers from their current employers. Statistically, every second candidate wants to negotiate the salary for that reason when recruited. But also be aware that perks aren't that important for programmers as many would like to think. Factors that may be more significant for them include a great atmosphere and the possibility to grow professionally.