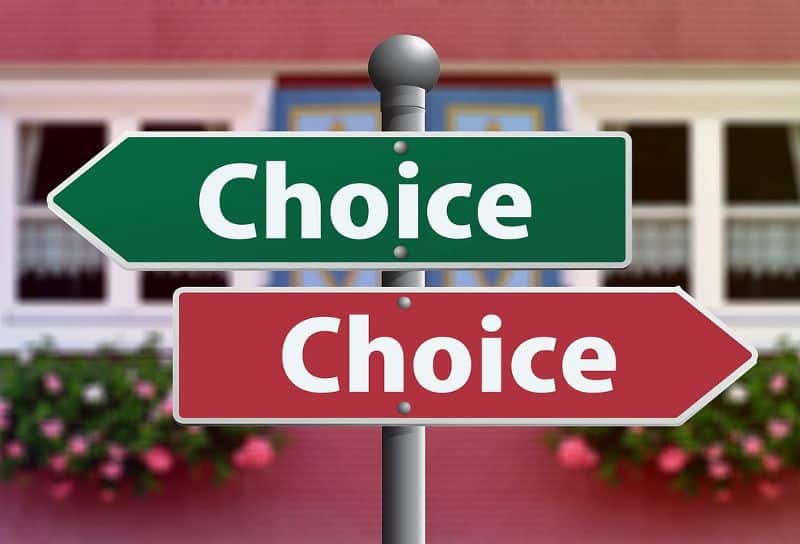 To stay or not to stay, that is the question. What drives people's job decisions?
Employee motivation seems to be an endless topic of discussion. The consciousness of what drives people's job decisions is very important if we take the candidate's perspective. It is also crucial when we are responsible, for instance, for IT recruitment, or recruitment of developers. We have to consider why employees choose a given company if we're involved in recruitment process outsourcing, for example.
Apart from RPO, other forms of search stressing candidates' motivation involve executive search, Interim Recruitment, and headhunting. Effective Employer Branding is also strongly influenced by the profound knowledge of what candidates are looking for. Talent Market Mapping may also embrace the information on candidates' availability for a career change. And the reasons for this openness for switching to another company may be aplenty.
Recruitment process outsourcing: why motivation is so important
Team members' motivation is surely one of the most important elements of talent acquisition and management. A motivated person stays with a company for a long time and rarely looks for new opportunities. That's because the current employer provides virtually everything, so there's no need to make a change.
We may divide motivation into two categories: monetary and non-monetary. At first glance, it's the remuneration that seems to be the main factor influencing career decisions. However, the assumption that an employee will stay with us because we pay them well is not always right.
That's true that some employees start to feel that their pay is unsatisfactory, and they want a raise. In other cases, the pay is sufficient, but people may have enough of the tiring, recurrent, non-engaging job. Quite often, the latter causes serious problems in employees' mental health, including occupational burnout, or even a depression.
How can we prevent it? The combination of monetary and non-monetary motivation seems to work best when it comes to employee motivation and engagement. What we should aim for is the balance between money and other perks and benefits. Another way is getting the best candidates possible and managing staff rotation. That's what a good recruitment process outsourcing surely enables.
But let's check in detail what drives people's career decisions. Why do they remain at their current workplace instead of looking for a new job?
RPO: Treating employees right and noticing them
Treating team members as humans may seem the absolute basics in the workplace. But unfortunately, it isn't so for everyone. Such situations as not adhering to the safety principles and other ways of mistreatment of employees still take place. Even though it's the XXIst century one may face forcing people to work in bad conditions. Sometimes, these also mean exposing them to mobbing or sexual harassment. Not reacting or trying not to see when one employee violates the freedom of another one is simply unacceptable.
Another important factor in the employee's satisfaction with the current job is being noticed. That's true that many employees don't like the boss to watch their every step. But it doesn't mean that they don't want the manager to see their efforts and their successes. We want to belong somewhere and feel part of the team, but we also need individual appreciation.
We just want to feel that our work means something. If we do, that makes a huge difference to our motivation. Very often, a kind word, like "Good job!", or "Keep it up", is just enough. It's very important because employees who receive recognition from supervisors tend to be more loyal. They simply don't want to let down anyone and lose the hard-earned trust.
Recognition also means non-ignoring the employees if they want to talk about their work-related ideas, remarks, or problems. Unfortunately, sometimes the team member gets the feeling that they are the last person the manager finds time for. If so, it may be the turning point in deciding to leave. And if we lose the employee, this also means losing money. Luckily, we may save on recruitment costs, implementing a wise recruitment process outsourcing.
The culture, the atmosphere, the boss
All the above factors have one common point – the manager. And sometimes one person is just enough, either in a good way or in a bad way. The boss shouldn't be only a supervisor, but a true leader, of course. We certainly don't like when they think they know everything best and ignore our opinions and suggestions. Other mistakes include demanding things that are impossible to do and blaming employees for own failures. Contrary, we want to work with people who inspire us and help achieve goals. Assigning tasks without a word of explanation and criticizing workers for every error is not something acceptable anymore.
The quality of relations with the boss is a part of the company's atmosphere. A good atmosphere is simply such where people treat each other respectfully. If someone in the workplace brings negative emotions, is insincere, wicked, vile, the team just cannot do well. Other difficult situations include when someone assigns the achievements of others to themselves or throws own duties onto others. It's the boss's role to prevent such situations or react properly to them so that everyone feels treated right.
The feeling of injustice or disintegration of the team may be the first step to moving to someplace else. It's also important for the company to have a strong culture that employees can identify with. These are not only company values or mission. Such seemingly trivial issues, as fruity Mondays, casual Fridays, chillout zone, or Secret Santa in December, also matter.
Recruitment process outsourcing: development and flexibility
One of the basic reasons why people decide to stay with their employer is the possibility of professional development. Stagnation is not a good thing, in virtually all aspects of life. It can lead to the feeling of wasting time, apathy, boredom and lack of commitment. This phenomenon is quite dangerous, also in professional life, and is harmful to both employees and employers. It's best to prevent the sensation that someone has achieved everything possible to achieve. Or that they don't fully use their potential.
For that reason, it is extremely important to invest in the employees' development and help them increase their qualifications. Learning new things is simply crucial if we don't want a major rotation. All team members should have a feeling that they never stop to grow. The simplest way is assigning workers new tasks to help them acquire fresh skills. The perfect solution is the individual approach and setting separate career paths for each one of the employees.
Anyway, flexibility is the keyword for success in retaining employees. More and more of them expect the employer to assure them a certain degree of freedom. These are, for instance, flexible working hours or the possibility to work remotely. Such solutions enable people to spend time on a hobby, or just the quality time with the family. And this, of course, increases both the general feeling of happiness and work-related satisfaction, efficiency, and motivation.