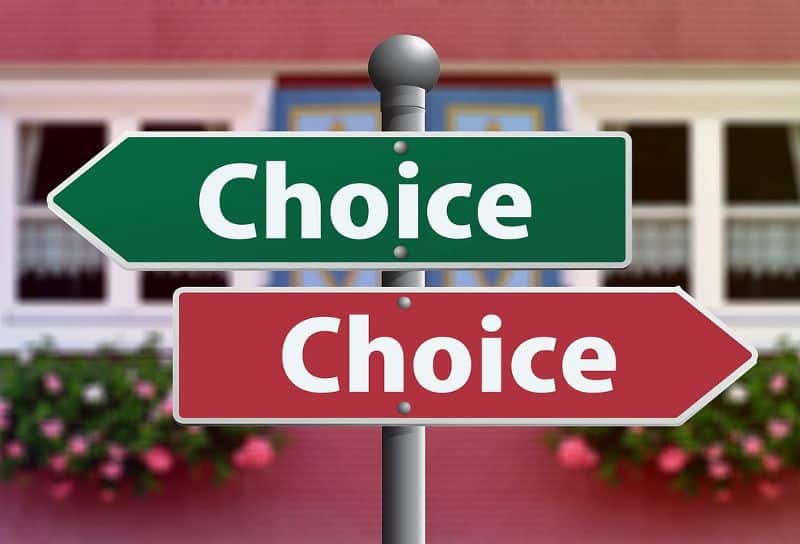 To stay or not to stay, that is the question. What drives people's job decisions?
Employee motivation seems to be an endless topic of discussions. It's also one of the most important elements of people management. We spend a large part of our day at work and we definitely do not want to feel that this time could be spent in a much better way. A motivated person stays with the company for a long time and rarely looks for new opportunities. That's because the current employer provides everything, so there's no need to change.
Motivation can be divided simply into two categories: monetary and non-monetary. At first glance, monetary motivation (remuneration and various benefits) may seem to be the main factor which influences human decisions. However, in the long run, it is not enough on its own. The assumption that an employee will not change jobs because they are paid well is not always right.
There are several reasons for that. Firstly, at some point in their careers, some people will come to the conclusion that they are no longer satisfied with their salary and they would like to earn more.
It is also possible that even if people are satisfied with the pay, the work is tiring, not engaging enough or it is the cause of problems in their personal lives Therefore, the combination of monetary and non-monetary motivation seems to work best when it comes to employee engagement and satisfaction.
Let's look at a few reasons why people stay at their current workplace instead of spending their days looking for a new job:
1. Ethics and morality
Let's start with the absolute basics which seem to be obvious, but unfortunately not for everyone. Adhering to the health and safety principles and treating employees in a humane way is the bare minimum that every employer should do. Without those things, we can not even talk about any trust and it's not possible to keep employees for a long time.
In the age of the Internet and fast and global access to information, it's difficult to imagine that there are still some companies that operate in a highly suspicious and unethical way. Mistreatment of employees, distortion of facts or statistics, forcing people to work in bad conditions or even putting their health at risk- these are situations that are still happening in developed countries and in the 21st century. Every self-respecting person will have enough at some point and say goodbye to such job without thinking twice about it.
2. Development
This is undeniably one of the most important reasons why people decide to stay with their current employer instead of looking for a new one. In every aspect of life, stagnation is not a good thing. It can lead to thinking that we are wasting our time, and consequently to apathy, boredom and lack of commitment. It is particularly dangerous in professional life and is harmful to both the employee and the employer. A person who feels that their potential is not fully used or that they have already achieved everything there was to achieve will not want to stay with one company any longer and will look for new challenges instead. Therefore, it is extremely important to invest in the development of employees and to help them increase their qualifications and skills. It is also important to motivate and encourage employees in less obvious ways, for example by assigning them new responsibilities that will help them acquire new skills and further improve those that already exist. The ideal solution for development is an individual approach to each employee and setting a separate career path for each person.
3. Recognition
Probably we can all imagine how we would feel if all of our hard work or individual success were not even noticed by the employer. All of our motivation would fly out the window, especially if it was a project in which we had invested a lot of time and energy.
People do not want to be just another cog in a big machine called the labor market. They like to believe that their work means something and makes a difference and that their effort will be noticed and appreciated.
Kind words always have a positive effect on the human psyche. You do not have to immediately praise everything that the employee does or announce your appreciation in public (although such approach is of course also possible). Simple "Good job," "Keep it up," or a small gift is enough for a person to feel appreciated, and have a positive effect on their work. Employees who receive recognition from superiors are more loyal because they do not want to disappoint anyone and lose the hard-earned trust.
We as people had this need in us since we were children. We liked to be praised for doing a nice drawing or making a person from clay of play-doh. We still feel this urge to be praised but as we got older, we want the reason for recognition to be more serious and work-related.
4. Flexibility
The phrase "work-life balance" is very popular these days. It is often mentioned as one of the most important decision-making factors when it comes to work-related choices. If an employee thinks that they have too many professional duties which negatively affect their personal life, they will not be satisfied. They will probably start to look for another job which will give them the right balance between those two aspects. Even the high salary will not necessarily keep an employee put – as we have already mentioned, on its own the pay does not play such a significant role in job satisfaction.
The companies' answer to this problem is offering flexibility, be it in the form of flexible working hours or the place the person is working from. Modern technology is so well developed that team members can communicate with each other without any problems even from two different corners of the world and do their job as well (and often even better) as they would in the office.
In the past, the opportunity to work remotely was a huge benefit. However, nowadays it is becoming an increasingly common standard that many employers offer. Working remotely solves the problem of excessive time and costs of commuting to work and issues with finding a parking space. The time gained from not having to go to the office can be spent on a hobby or doing some fun activities with the family.
In addition, some companies give their employees the opportunity to develop their personal interests during business hours, which have an impact on overall satisfaction, motivation and efficiency.
5. Atmosphere
Why is the atmosphere important? In good company, you work well. No one likes people who achieve their goals regardless of the feelings and the situation of others. If there is someone who brings negative emotions in the team, is insincere or assigns the achievements of others to themselves, other people will not react well and it can have serious consequences. It's even worse when the boss sees this behavior but does not react in any way. The resulting sense of injustice can reach such a high degree that employees decide to look for new, better conditions. It is essential to build a relationship between employees so that they feel like a well-integrated team that can achieve their goals if people cooperate with each other. If everyone focuses only on themselves and they just wait to stab another person in the back, it does not bode well for the future.
6. The boss
Sometimes it does not take much to make employees look for another job. Just one person is enough and it's the supervisor and their management style. Those infamous graphics contrasting the boss and the leader that can be found on the Internet? They do not lie. We do not like it when someone thinks that they know everything best, they do not listen to our suggestions, demand things that are sometimes impossible to do and blame other people for their failures.
We want to work with people who inspire us to do our jobs and achieve goals, not only assign tasks without a word of explanation and criticize us for every mistake we make. It is equally important for us to be clearly told what exactly is expected of us so that we can do our job well. In other words: at work we want to have leaders and not bosses.
7. Culture
Each organization has its own culture, which is difficult to recreate elsewhere. The company's culture consists of many things, such as values, mission and vision, but also small details, like group outings for lunch on Tuesdays, the casual Fridays, or Secret Santa in December. All those things create a certain link between the employees and their company. The most important aspect here is probably the values – if the values of the employee differ from the ones that the company represents, the employee will never truly become a part of the organization and will not be properly motivated. At some point, such people realize that their job does not mean anything to them and they will start to look for something that will suit them better.
8. Convenience
There is another, very prosaic reason why people do not change jobs. Sometimes an employee stays in one company for years, because it's just convenient for them. Maybe the job is not so great, the boss could always be better and the salary could be higher, but the office is close to home, benefits aren't too bad, the colleagues are quite nice and there is no overtime. Looking for a job requires time and effort, and for some it means stepping outside of their comfort zone, for which they are not ready.
We have mentioned only a few reasons why employees stay in companies for longer. However, instead of speculating why people choose to stay with one employer it is worth asking them directly. After all, they are the ones who are satisfied and have not decided to look for a new position. Thanks to this knowledge you will know what are the strengths of your company and what you can underline in the recruitment campaigns.