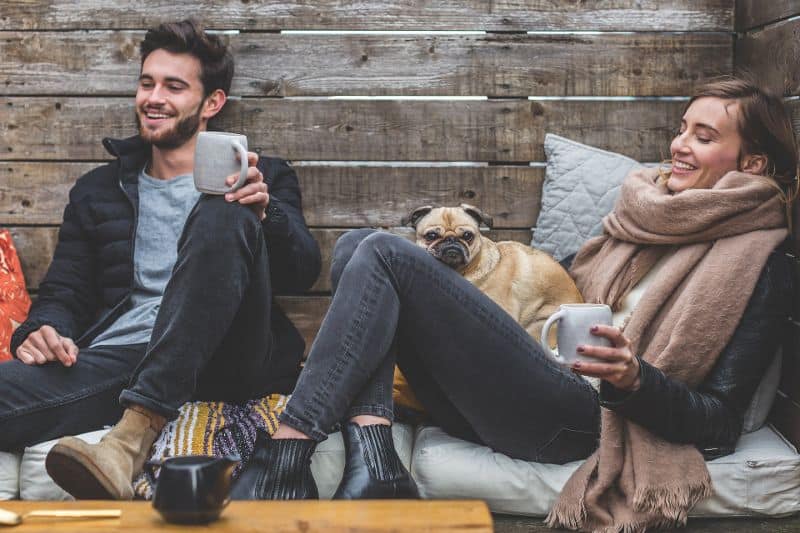 Don't worry, be happy – Chief Happiness Officer will show you how
Happiness, both in private life and at the workplace, has recently became an important issue. Bad atmosphere, lack of development opportunities and unsatisfactory conditions are usually the main reasons why people change their jobs. A happy employee is a motivated employee who is more willing to perform their duties. Therefore, it should not be surprising that companies are increasingly investing in various ways to motivate staff. Especially now, when people with the right skills can choose amongst many job offers and companies will do everything to keep them in place. However, high salary and various bonuses are no longer enough as many companies offer pretty much the same things. This is where Chief Happiness Officer steps in. They provide employees with a sense of well-being and contentment, thus making them feel that staying longer at the company is the best thing to do.
Chief Happiness Officer may seem to be an entirely new phenomenon, but in the US it has been known for several years now. There is no one defined list of responsibilities and skills such person should have as everything depends on the current needs of the company. However, after reading several articles and job descriptions, we can say that this job has two sides: the "fun" one and the psychological one.
The job of the "fun" CHO is to develop initiatives that will increase the level of employee satisfaction. These can be, for example, various types of training, competitions, events or celebrations of important occasions. The role of CHO is then to organize such an event and make it unique. CHO may plan group movie outings, bartending shows, massage sessions, game rooms, tasting of oriental dishes, cosmetic treatments, coffee barista courses, Japanese tea ceremonies, etc. The options are endless and the only limit is the imagination (and, of course, the budget). Here, personality is definitely more important than qualifications, and the basic requirements are creativity, cheerful disposition and positive attitude towards the world and people. Usually, there is no need to hire an outside person to do this job as an internal employee or a few people with the right mindset is chosen. They can be called Mood Managers.
The psychological role of CHO is definitely more serious and takes on more responsibilities. In this case, their most important task is to understand the problems of the company, find out why they are there in the first place and to come up with the best way to solve them. To assess the level of satisfaction in the company, CHO conducts interviews and surveys with employees and prepares a plan of action on their basis. First of all, CHO must ensure that the basic needs of employees are met, for example respect from the superiors, a safe environment and a salary paid on time. The next steps may vary depending on what is needed. CHO can significantly improve communication within the company by listening to the needs of employees and passing them on, thus becoming a mediator and a liaison between the management and employees. They can become a person to whom people turn to with their problems and frustrations and who resolves their issues by recommending appropriate books, training and ways of dealing with given situations. CHO can influence non-monetary ways of motivating employees, change the office decor or even supervise the HR department. All of those activities are aimed at increasing the employees' involvement in the life of the company. This will lead to improving their productivity and creativity so performing their duties will no longer be just their daily routine but also a way to have fun.
The role of Chief Happiness Officer certainly causes a lot of interest. At first it may seem ridiculous and make some people raise their eyebrows. However, the creation of such a position shows how much the labor market has changed and how much it still needs to change. These are no longer the days when an employee remained in one company for several or dozens of years, no matter if they were satisfied or not. What is important nowadays is the satisfaction and the feeling that the tasks we do at work have some purpose. Besides that, finding a new job is not as difficult as it used to be.
Many organizations are not yet ready to make the necessary changes, but they are slowly getting there. It is said that in the upcoming years the position of Chief Happiness Officer or some version of it will be as obvious as a CEO or an HR person. Any company that focuses on their development and wants to do well in the market will have a CHO in their team.
What do you think about CHO? Is such a position really necessary or is it just another useless idea of the corporate world?