What is Sowelo Interim Recruitment?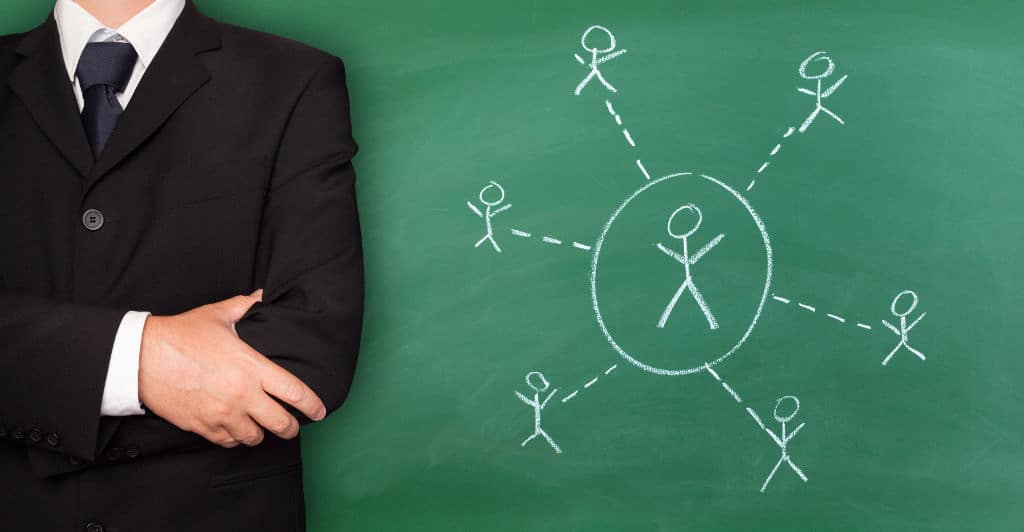 Sowelo Consulting can advise you what is best in the given business situation. The final choice of Interim Management is yours.
Interim Recruitment is about providing your company with temporary resources and skills. We offer access to top-notch specialists who know the recruitment industry at the highest level. Our solution is to organize the short-term appointment of a proven, experienced recruiter or researcher. This may be crucial and very beneficial in case of a transition period, crisis, or other organizational changes. We can help you if the permanent employment for a recruiter position in your company is unnecessary or impossible.
There are many situations when using the services of Sowelo Consulting recruiters and researchers will be a perfect solution. Usually, these situations involve opening new company branches, an employee's sickness, death, or sudden quitting the job. Other circumstances include change management, mergers, acquisitions, and longer leaves, e.g. maternity and parental ones. In these cases, we offer the help of our recruiters and researchers, as well as managers, and recruitment directors. Within the Interim Recruitment service, our specialists are all yours!
Interim Recruitment – Sowelo Consulting
As part of this advanced HR service, your company receives a perfectly matching candidate at its full disposal. His or her competencies are necessary to perform the task specified by the client. Our experts have at least several years of experience in the recruitment industry each. Based on that, they provide professional, cutting-edge recruitment solutions and services and reduce the risk of process failure. As a result, our clients can easily calculate the return on investment (ROI). Within the Interim Recruitment model, the headhunter is usually paid on the principle of daily rates. However, his or her salary also depends on the level of goal achievement. We don't set it on the basis of the amount of time spent at work alone. Cooperating with us, you undoubtedly save your money, as you don't have to hire more and more employees. Therefore, you minimize the costs associated with their maintenance. By 'renting' a specialist, you get a guarantee of the highest quality available at a good price.
Our advantages
The highest quality and outstanding efficiency are what characterizes our projects. This is evidenced by numerous references received from our customers, as well as by professional certificates. Highly qualified, flexible recruiters are distinguished by expert market knowledge and valuable experience. We can shorten the recruitment process at most, taking care of your company's Employer Branding. All you have to do is contact us, and we'll do the rest. Together we will define your goal and choose the best tools to achieve it.
Speed
The specialist that we will offer to you can start working as soon as within a few days. You don't have to count weeks or months until it happens, which is a huge advantage in urgent situations. Our recruiters are experts who like to share their knowledge and skills. They are highly effective in performing and completing tasks. See and experience on your own that looking for job applicants can be quick and easy.
Expertise
Sowelo recruiters have expert knowledge in the field of recruitment, acquisition of candidates, and applicants assessment and selection methodologies. This allows them to influence the situation and achieve goals right from the beginning of the contract duration. Using professional tools for CV assessment and other stages of recruitment helps to accelerate and optimize the employment process.
Thanks to vast previous experience, recruiters minimize the risk of making mistakes and maximize the possibility of succeeding. Professionally conducted interviews, reaching the most valuable candidates, meeting clients' expectations – these are our priorities.
Objectivity and accountability
The fact that our recruiters have previously been unfamiliar with the processes taking place in your company is advantageous. It allows them to approach the task with new ideas and fresh solutions. Being objective, they can look at your preferences clear-headed. If they find that your expectations are too high or too low, you can count on factual, businesslike discussions. Focusing on what is best for business, they don't only fulfill the advisory function. They also take responsibility for the implementation of the project.
At the same time, our recruiters are fully involved in the tasks they undertake. Therefore, you don't have to fear that the person responsible for a given recruitment project will withdraw from it. Sowelo Consulting recruiters present very high professional standards. They also care about their future employment, as it depends on their performance or effectiveness during previous, completed projects.
The efficiency of Interim Recruitment
We design and implement the much-needed systems and necessary procedures for recruitment and selection purposes. Within them, we acquire the most suitable job applicants for your company. Also, we support the process of adaptation of new employees in your organization. As a result, it runs more efficiently and in the most comfortable way for both parties.
By focusing on relevant and valuable candidates, the recruiter and researcher have a vital impact on organizational changes. They use their knowledge and professional approach to problems, which is highly beneficial for the company. And it's you who gain invaluable support in the implementation of projects related to human resources management.
Areas of support:
As a supplier, we're able to quickly and efficiently provide your company with specialists within the Interim Recruitment model. There are professionals for the following positions available:
Technical Recruiter (IT/Telco)
Recruiter (Finance/BPO)
IT Researcher (IT/Telco)
Researcher (Finance/BPO)
Talent Acquisition Manager (IT/Telco)
Talent Acquisition Director (IT/Telco)
Check areas of our operations:
  Look at our range of services:
Looking for help?

We are here to help you with using our services. If you have any question feel free to contact us, our consultant will call you as soon as possible.