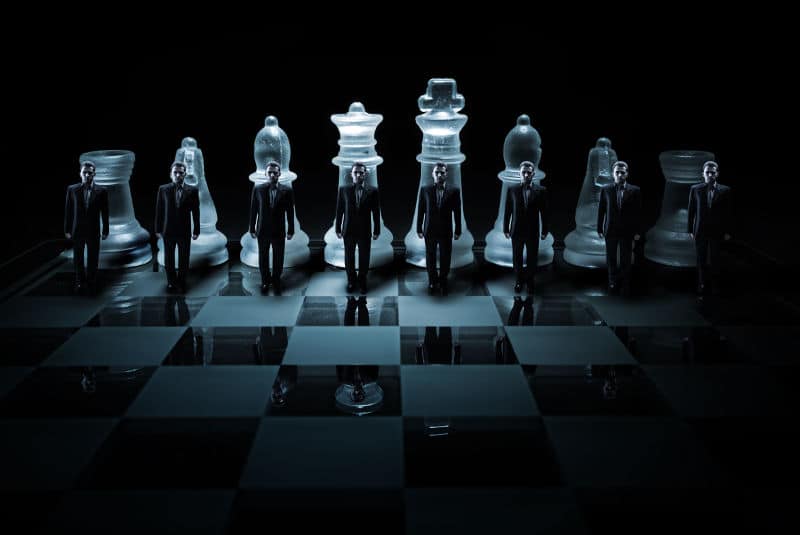 You want to change your job or the boss?
Every time, when you want to change the job – willy-nilly – you face a question why you want to do that? This question is often asked during the recruitment process or the initial conversations with the consultant of executive search method. Different answers of leaving job are always somehow related to the current employer. The candidates have the motivation to broaden their skills, gain new experience and expand their earnings, however, their current job is monotonous, because of the stagnation and lack of work in narrow specializations. While you spend an evening on conversations with friends, you realize why you want to change your current job. So why?
Job vacancies for four or for one?
Boss has planned a work, but it is impossible to finish it during work hours, after hours, days off or any other day. The assistant has been dismissed, so now you have to do an additional administrative work, such as photocopying, sticking stamps, coping, pasting and cutting.
These situations might be rarely and this is a transitional period in the company (till the time the new assistant will be found), which does not last so long but most workers handle it. If this kind of work is accepted by the management, it is often a result of work reduction. Meanwhile, the worker is buying a newspaper and he is slightly browsing the websites with job offers.
Totalitarian company
The management has stopped the raises and promotions, because of the crisis, even though the boss is driving his new car. The salary does not have anything in common with the market average and it is not so difficult to find a similar job with a higher salary. Any attempts to talk with your boss don't bring results, because he has made a decision and no one has the right to question his decision.
The boss 'dictator' is often the reason of job shifting. Some people do not mind if they cannot make own decisions which affect the company, but their attitude is getting changed when they hear about a similar, better paid job, which motivates them to leave their current job. The boss 'dictator' is often seen as the boss 'tyrant', however, employees trust their self-preservation and start looking for a new work. In this case, even if we start arguing with the boss, he will bring more difficulties than anything else.
You do this, you go there, and… change!
Managers are constantly changing personnel, projects, decisions, just everything. Today your duties is to analyze things, tomorrow you will become responsible of it. Constant changes, lack of balance, lack of clear aims and clear rules that help to achieve it. Will you finish this project tomorrow? That's great, we have just finished it and it is out of date. We changed the requirements.
Constant stress, vague rules of working and ridiculous decisions cause a major drop of employees' motivation to work, and thus the way to search for a new job is very short.
You are my favorite employee.
The boss does not hide the fact that he likes someone more than you. The favored travels more often to conferences, gets more interesting projects, gets better office room and even the possibility to be a team leader, despite lack of experience. Good experienced workers are often put in the sidetrack.
Unfortunately, the most common reasons for seeking a new job are the underestimation of good employees, and promoting and supporting favorites. It is widely known that personal sympathy in work does not have a positive influence on the team motivation. They are aware that another promotion will get the boss' favorite.
Ladies and Gentlemen, we will have a new office … in a different town.
It is a trivial reason, but still a reason. When an employer is changing the location of the office, some employees have to change their route to work, or residence. The first thing is about that the new journey, which we can treat as a form of sightseeing, while the last one is a serious problem in everyday life and the loss of several hours that employer spends on getting to work. It is not a surprise, when the change of location causes the departure of a number of valuable people.
The bad atmosphere at work, gossip, misunderstanding of the teams, and managers who incite conflicts between them, rather than to encourage to cooperate is also a common reason for leaving work. We can also add a lack of development and burnout, which despite the change of jobs, often end up retraining.
All inevitably leads us to the conclusion that a bad atmosphere at work, bullying, limited growth opportunities, and inadequate levels of compensation are the most common reasons that force us to search for a new job. Behind them, in most cases lie no other than a boss, management, manager, and supervisor. When you are looking for work, you usually take the reputation of the company and its business profile into account but if you change the job, you often leave the boss. This regularity should provide guidance to all those who work in any form of management, especially leaders. A good boss is someone, who can see the potential of employees, lead them properly and at the same time treat them like partners, then his personal results, measured by the results of the team will be at the highest level. The result of a direct activity of the manager influences of the valuable company.