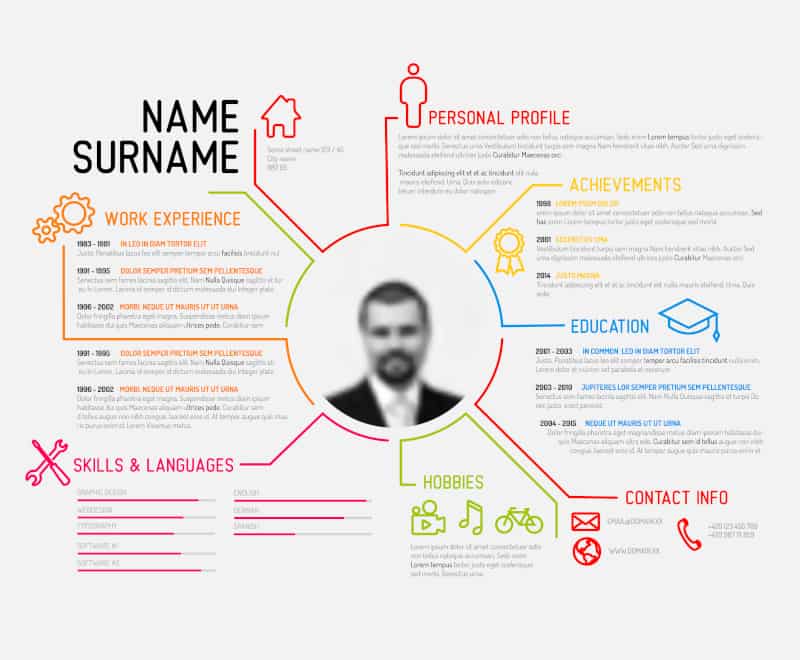 Top free online CV creators for your next IT recruitment process
Many job seekers try to create CV on their own. Unfortunately, the result is often not satisfying: badly created , not looking professionally document. Candidates omit important information or choose the wrong format. Information technology and staffing solutions will help. CV wizards seem to be a solution to the problem. They differ in functions. Sometimes they require registration and login. Some offer the possibility to create a good CV for free, other require payment for downloading documents. How to choose a tool? Think about your requirements. It is important in what vacancy you apply for. Different tools are suitable for people who need a one-time resume. Candidates looking for best jobs, willing to catch the attention of IT recruiters and recruitment agencies need something more.
Let's take a look at some popular wizards and their features. They allow to create a document in PDF format. Tools presented below differ in the aesthetics of the templates offered and the number of features. Choosing a particular wizard you should definitely opt for one allowing you to create a cover letter, too. Find suitable tool tailored to your needs. After all, a good cover letter can determine whether your candidacy will be selected for the next stage of IT recruitment. Remember to include the consent to process your personal data.
Recruitment process for tech professionals – find the right job offers
Resume, and sometimes a cover letter, are required from potential candidates involved in the new recruitment. The quality of these two documents can be crucial to your career. Paid wizards certainly offer more options. These include, for example, InterviewMe, LiveCareer.co.uk or Canva. They also allow us avoid mistakes, which we wrote about in our blog.
InterviewMe
InterviewMe offers more than 20 templates for creating resumes in more than 400 color variations. No login is required. Documents are available in PDF and TXT formats. It allows using ready-made content tailored to each workplace. Insert it into your CV with one click and each section of the document will look professional. InterviewMe basically creates CV itself. It keeps you updated what grade documents get. Is your CV good enough for interview process? Will it attract the attention of recruiters in the hiring process? InterviewMe also allows you to create a cover letter. Using InterviewMe is free of charge. However, you have to pay for downloading the document. The cost PLN 5.95 includes a 14-day trial period. Choose InterviewMe if you want your CV to stand out from the talent pool and applications of the other candidates.
LiveCareer.pl
LiveCareer.pl is very useful in the recruitment process. It has 20 resume templates and does not require logging in. Documents can be downloaded in PDF, DOC and TXT format. Using LiveCareer you will create your technology talent resume quite quickly. The whole process is intuitive. The tool guides you step by step creating CV for the new position. It also suggests what content to include in its subsequent sections. Downloading a ready-made CV costs PLN 9.95. The possibility to create a cover letter and the package of recruitment documents per your needs are included in the price. LiveCareer.pl is a good choice for those who need help creating attractive resumes for IT recruitment needs.
Canva
Canva is one of the well-known creators. Recommended by many headhunters it originated in Australia and offers an infinite number of templates. Ideal for those who speak English. Graphic design skills while you're using Canva will be useful. Documents can be returned to and edited by registered users. Choose a professional, modern, simple or creative resume. Even the simplest template in Canva can be edited to present your skill sets in a very visually appealing way to stand out in the talent landscape. Templates are in English. It is necessary to edit headings and adapt documents to the requirements of Polish recruitment industry. Ready resumes can be downloaded in different formats. As we have already mentioned, Canva does not have a mandatory in Poland clause with consent to process personal data. Most templates do not have an option to create CV with a photo of the candidate. In Poland photos are not obligatory. However, they are recommended by recruiter agency. It is easier to be remembered by the recruiting firms and human resources staff. Canva is aimed primarily at people who want to find employment with Western employers.
Presenting recruitment skills – free CV wizards in IT recruitment
Free wizards offer fewer options than paid ones, but they are useful when recruiting for new jobs or looking for remote work. There are quite a few of them. Sometimes links are posted on job portals.
Aplikuj.pl
Aplikuj.pl needs logging in and accepting marketing consents. It has 6 templates – elegant, standard, mild, sharp, subdued, bold. Entering data users see what templates look like. In the end the document looks interesting. People who want to create their resume without a photo will have a problem. Aplikuj.pl does not provide for such an option.
Ekasa.pl, Otokariera, CV5
Ekasa.pl and Otokariera offer simple templates. There are 6 of them in Ekasa.pl and 2 in Otokariera. They do not require logging in. Unfortunately, they do not allow users to save documents, download or edit them in the future. Documents simply disappear. It doesn't take long to create CV. You quickly fill in the fields, but you cannot format the content. If you're looking for a resume builder without logging in, but don't expect an exceptional result, Ekasa.pl and Otokariera let you download a ready CV without providing email address. The user panel in the CV5 wizard looks identical to the tools from Ekasa.pl and Otokariera. No need to pay or log in. A big advantage of this wizard is the ability to create the cover letter.
CVdopracy, CV.pl, SzybkieCV
CVdopracy does not require login. Unfortunately, it allows you to select a document template only after the entire CV has been created. You cannot see the document while it is being prepared. The final result may not satisfy you or the staffing agencies. 9 templates are offered. Document can be dowloaded in PDF and DOC. The process goes quite smoothly. It works well for anyone who needs a simple resume. However, if you expect something more for skilled IT professionals, this tool is unlikely to meet your expectations.
CV.pl and SzybkieCV are free, but rather not suitable for creating a professional and effective document of a top talent. Login is mandatory. Only 4 templates are offered. They lack sections such as professional summary or skills. You cannot add them either, as it adversely affects the final look of the document. Besides, the tool itself adds not mandatory elements. This wizard can be useful for clients and candidates whose work experience is large enough to fill an entire document.
If you need CV on the spot, if a single template satisfies you, you do not care much about high quality, these wizards allow you to create a CV quickly. However, you cannot highlight anything. What's more, you can experience problems, for example, italics that are difficult to remove or merging of different sections of the document.
IT tech talents wanted – be aware of IT recruitment strategies creating your CV
Besides paid and free wizards, we have another option. Wizards for account holders. Pracuj.pl portal or Google account give you the opportunity to create the perfect candidate's resume for any open position.
Pracuj.pl
Pracuj.pl account holders can use the wizard available there. Registration and login are mandatory to see how the tool works. The process of creating CV is standard. User fill in the fields one by one, but have no influence on the order of the resume sections. There are 15 templates – classic, technical and student. Document look neat and format well. The wizard does not give the opportunity to distinguish technical competencies from other candidates, for example, there is no option to distinguish hard and soft skills here.
Google Drive
Google account holders with basics of text formatting in Google documents can use Google Drive. It allows creating CV for recruitment company using some simple templates. Unfortunately, this wizard only gives a template. Formatting has to be handled yourself, there are no prompts. Documents can be downloaded in many formats – DOC, PDF, TXT or HTML. They look well if the information about the new quality candidates experience, skills, education and interests fit into the sections suggested by the template. Otherwise, CV may be unreadable.
Technology in the service of IT recruitment
How to effectively recruit and prepare for a job interview? Requirements for candidates are included in the job description. They are referred to by recruiters asking candidate interview questions. Writing CV on your own or with the help of wizards, remember to create the one that will distinguish you from the best candidates on the job market.