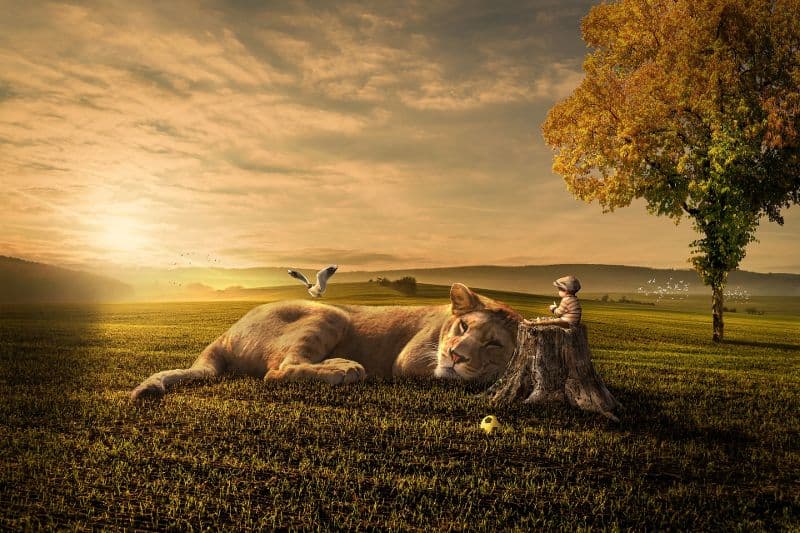 The "Tomorrow Syndrome" – what is procrastination and how to deal with it?
You come to work in the morning. In your mailbox there are a few or dozens of e-mails that need to be taken care of and your boss assigns you some tasks for the day. There is only one problem: you just don't feel like doing it. So you put everything aside for a magical and mythical "later." You think that when it comes, things will be better.
Sounds familiar? Don't worry; you are not alone.
Procrastination means avoiding and postponing tasks, and it applies to pretty much every area of life: from small and minor things to long-term life plans. But let's not confuse it with ordinary laziness – specialists consider procrastination to be a valid psychological problem. Basically, instead of doing certain tasks that we're not quite eager to do, we put them off for later. Depending on how difficult and serious the task seems to be, we may delay it by 10 minutes (calling someone back), an hour (writing an e-mail), a day (cleaning up your desk), a week (starting a project), a year (change of job), etc. However, if you say to yourself "I will do it in an hour" it doesn't mean that you will actually do it. If there is no deadline to meet and you don't have another external thing which could motivate you, then you may be postponing the task pretty much indefinitely.
Procrastination works in a very deceitful way. At first, we are relieved: by postponing a problem for later, we have the feeling that we have got rid of it to some extent, and it no longer concerns us. However, somewhere at the back of our head, we are constantly aware that we have something to do. In the end, we come to the realization that the task can no longer be delayed. Then comes the stress when we realize that we do not have enough time. Finally, we are angry at ourselves for allowing such a situation to happen in the first place. But does it teach us not to do the exact same thing next time?
Of course not. As we've mentioned before, procrastination is a psychological problem which in serious cases can be traced back to childhood and needs a consultation with a doctor. Most of us, however, are struggling with another type of procrastination, which can be very easily explained: it's, unfortunately, part of the human nature and we have been programmed like that. In our brains, two forces fight with each other: emotional (limbic system) and rational (prefrontal cortex). The rational brain knows that although the task will take some time and we may not like it, completing it is ultimately good for us and will give us a sense of satisfaction. But the emotional brain completely ignores those facts, because it much more prefers spontaneity and the feeling of immediate gratification and getting the reward. And that is precisely what delaying a task and focusing on more pleasant things (such as watching cats on YouTube) gives you. Doing the activity also requires a certain input of energy and our bodies like to store energy for "rough times." If we add to that the signal from the brain which says "this activity can wait," then we have the perfect excuse for our procrastination, which we are not even aware of.
How to deal with procrastination?
Plan your work. Thanks to this you will have a specific picture of what you're really facing and a sense of satisfaction that you have already accomplished something. Prepare a list of all tasks you need to do and divide them into four categories: important and quick, important and long-term, not important and quick, not important and long-term.
If you have several tasks to do "for now," start with the two that you think are the simplest and the fastest, then use the momentum and start working on the most difficult one.
For procrastinating people, the most challenging thing to do is actually starting doing something. Try dividing the task into smaller parts and do the easiest one. You will feel better when you manage to finish it and when you realize that it makes you feel good you will want to maintain it. So you will complete the next stage and the next one and before you even know it the whole task will be done.
Take some time to prepare your workspace. Get rid of any distractions, hide your phone out of sight (and out of reach preferably) and if you can find a quiet place where no one will disturb you.
If you're having difficulties with a particular task, don't give up entirely. Instead, try to focus on doing another thing from your list. This will allow you not to lose the right mindset and you still will be completing tasks.
Use the Pomodoro technique (the name comes from a tomato-shaped kitchen timer). This technique means focusing fully on doing the task for 25 minutes and then taking a 5-minute break. And repeat. That way you trick the emotional part of the brain. It will eventually get the reward, it just has to wait for 25 minutes. That's not much, right?
If everything else has failed, try to play a psychological game with yourself and imagine two future versions of yourself: one that performed the task and the other, which is still putting it off. Which version feels better and which has greater satisfaction? At this stage, which version you will become depends only on you.
Recruiters, headhunters and Executive Search consultants – how do you deal with tasks that are difficult or you're not excited about?
What tasks do you usually postpone for later?