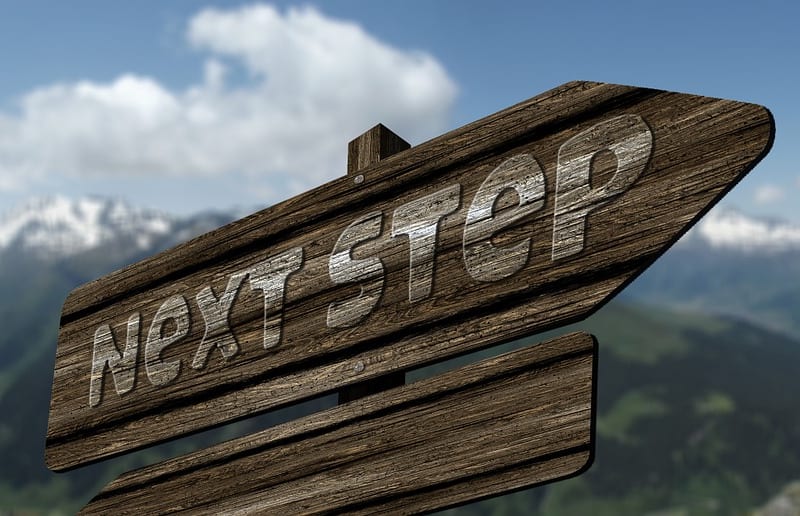 How to use LinkedIn when looking for a job? Part 3: IT professionals
It may seem strange, but some people get lots of job offers while inboxes of others remain stubbornly empty. It happens even to professionals with a similar level of experience. What's more, even the best programmers are no exception to this rule. Although they're in great demand, some of them treat stories about recruiters' fight for IT people as fairy tales. They simply don't experience it.
Have you ever wondered what can be the reason for that? What can you do to make the recruiter come to you, and not the other way round? The answer is very simple – have a good profile on LinkedIn. The more accurately you describe yourself and your qualifications, the better and more matching offers you'll get from headhunters. We have a few tips on how to do this the best way, being an IT specialist. So, how to use LinkedIn to the fullest, within the IT world?
How to use LinkedIn best? Get visible
As you know from the first part of our How to use LinkedIn guide, the visual part does matter. It comes down to using the right photos – the profile (main) one and the cover (background) picture. As for the former, choose one that shows your face well, has good quality, and the background isn't distracting. You probably don't work in a suit, so you don't need to wear it in the picture. You should, however, look smart and tidy enough. A plain cotton T-shirt and a jacket or a well-ironed shirt may be a good solution here. It shouldn't be, however, a lumberjack or flannel shirt.
You'd better not forget about the Headline. Normally, this is the place where people write their current positions, employers'names, and industries they represent. You may, however, use this space, that recruiters pay attention to, differently. A Headline is a major place to market yourself the way you want to, in line with your professional goals.
Here, you can mention the technologies you know and primarily use. Thanks to these keywords recruiters will be able to find you. You may also try to catch the recruiter's eye by naming your job in a more creative way. Web Wizard instead of Web Developer is a good example here. And names like Digital Overlord, Ethical Hacker, or Innovation Sherpa may also serve that purpose. Make sure that all the pieces of information are up-to-date so that you will only receive appropriate job offers.
How to use LinkedIn right? Show your best sides
In the Summary, you may be more elaborate on that. Use this section to highlight your achievements, skills and career goals. Name technologies and programming languages you know, and types of jobs and clients you've worked for. Be as specific as you can in terms of IT issues. At the same time show yourself as a versatile person, able to cooperate in various environments. You may also mention what you like doing in your free time. This way you'll become a real person in recruiters' eyes, so it will be easier to remember you. Also, you may add your professional aims, especially if you want to change your career direction.
Remember that recruiters like to get the whole picture, without having to ask you for clarifications. This applies also to Executive Search specialists within the IT/Telco area. For this reason, it is worth to fill in detail all the following sections, as well, including your Experience. Fully describe what projects you are working on, name your responsibilities and technologies you use. Also, list what courses you attend or completed, what certifications you have. It's always great to show that you want to grow and develop professionally.
Show off everything you can, but do so briefly and precisely. Many good IT companies appreciate diplomas from top-notch universities (contrary to those from coding courses). If you own one, stress this information, inserting a small logo of the relevant educational institution. When writing about languages you know, don't skip English. It may seem obvious that knowing English is a standard skill in the IT world. In reality, that's not always the case. If you run a website, blog or have an account on GitHub or StackOverflow, include links to them. In the Media section, you may also upload your professional CV.
Show how skilled you are
Another thing recruiters like to look at is the Skills section. It is an excellent source of knowledge about your hard and soft skills. And everything is shown in a nice, visually attractive, way. Some recruiters start to read profiles from this section to get a summary of the candidate. Only then they read the full profile from the top. You may add up to 50 skills, and people from your network may confirm them. They only need to click on the plus sign next to them. The more pluses the skill has, the higher it lands on the list and recruiters consider it as stronger.
This increases the likelihood that you will receive more well-matched offers. If your job title is, for instance, Software Developer, recruiters don't know exactly what your main programming language is. But if they see your programming skills in Java confirmed, they can offer you a Java Developer job. Easily.
Updating all of this information will take a while. Take time and plan your schedule accordingly to polish your profile in every aspect and section, one by one. Show recruiters that you are accurate and precise, correcting all the typos or grammar mistakes before publishing. If you know a proof-reader, an editor, a copywriter or at least a Grammar nazi, ask them for help. If not, write your LinkedIn copy in a text editor with automatic spell-check.
How to use LinkedIn to the fullest? Let them find you
If you're wondering how to use LinkedIn right, just help recruiters find you easily. Don't forget to mark that you are open to new professional challenges. Or simply are looking for a new full-time, part-time, B2B, remote, temporary, or else job. And don't worry, as you're moving on, LinkedIn suggests what else you can add to improve the profile.
Not everyone knows that LinkedIn offers some useful options when it comes to privacy settings. You can choose, for example, who will see your email address, people in your network or your last name. If you're looking for a job and want recruiters to contact you, it is worth setting these options right. That means that at least your name and email should be visible to everyone. It should be your private email of course. As it might be difficult to explain to your boss why your inbox is suddenly filled with job offers…
When crafting a picture-perfect image of yourself on your LinkedIn account, never forget about other social media. Be aware that recruiters screen various social networking profiles of prospective employees, like Facebook or Instagram, as well. Thus, if you care about your career think about what you upload. Recruiters should never see you using drugs or alcohol, presenting nudity and writing vulgar or aggressive comments. These could discourage them forever.