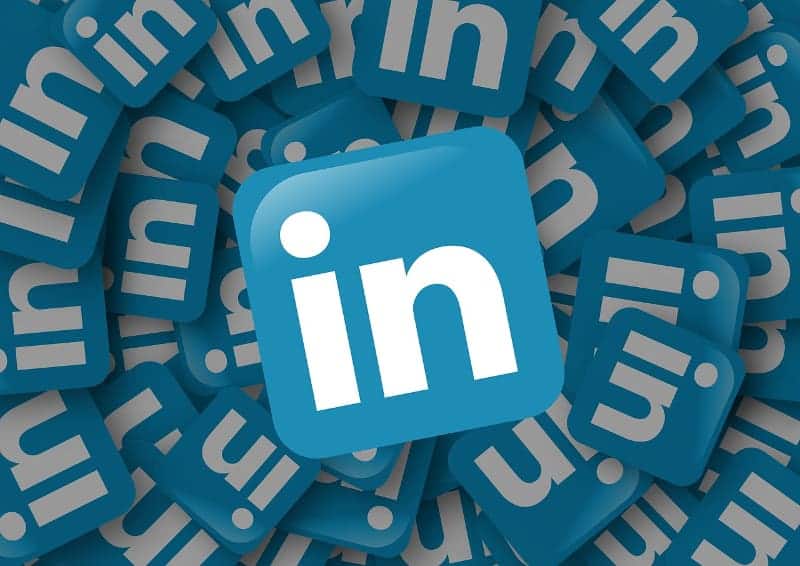 LinkedIn for beginners
Are you just starting your journey on the job market? Or maybe you already have a few years of professional experience, but setting up a LinkedIn account hasn't been on your list of priorities? We will tell you what to consider when creating a profile so that you can show your best side to recruiters and potential employers.
LinkedIn has been around since 2003. Think of it as Facebook for your career – it is a platform that is used for professional and business purposes, such as looking for a job or publishing job advertisements. If you are serious about your career, LinkedIn is the place to be. According to statistics, in March 2019, it was used by over 610 million users from 200 countries.
Why is it worth having a LinkedIn account? First of all, it is one of the main tools used in the recruitment industry, and the vast majority of recruiters are looking for suitable candidates there. In addition, if you google a person's name, it is almost certain that LinkedIn will be right at the beginning of the search results.
Based on our many years of experience in the industry, we know what a good profile should look like. Recruiters like to have a full picture of the potential candidate (who you are and what you can do) right away. There are two reasons why this works to your advantage as well. First of all, if your profile describes everything accurately, the recruiter immediately knows whether you are the person they are looking for or not. Some recruiters may want to contact you if they come across incomplete information and omissions to figure things out. They may assume that maybe you are the ideal candidate, it's just that your profile doesn't say so. Sometimes that's true, but in most cases, it ends up with wasting the time of both you and the recruiter. Secondly, and this is much worse, brief, incomplete profiles are very often overlooked, or taken into account as a last resort right at the very end when the recruiter runs out of options.
How to avoid this?
1. Provide your basic personal data. Most importantly your full name, e-mail address, and location, thanks to which the recruiter will know in which part of the country you are and what offers may interest you (if you are considering relocation for the job, mention it as well).
2. Post your photo. It might seem that having a profile picture is not that important, but it is on the contrary – profiles without a photo are considered to be inactive, not updated for a long time or simply spam accounts. The photo will increase your credibility, but it will also allow you to be identified easier and match your face to your name. Thanks to that recruiters will surely remember you better. Which photo should you choose? You don't necessarily have to show yourself in a business suit, but it is best to aim for something professional, where your face is clearly visible. It's better not to choose a private picture taken at a family party or one where people can barely see you – remember that LinkedIn is not Facebook, and it serves your professional career.
3. Write a few sentences about yourself in the Summary section. Who you are, what you can do, what are your interests, what positions interest you the most. Put here information that will help the recruiter to get to know you and match you to a job. Include specific facts, so things like what you have already achieved, or what knowledge and skills you have. Words like "ambitious" or "determined" are considered to be very cliché and are practically everywhere. Think about what will make you stand out from the crowd.
4. If you already have some professional experience, list it with details. In addition to providing the job title and the name of the company, add what your duties were. This information helps the recruiter figure out if you are the person they are looking for. Simple "Software Engineer" unfortunately is not enough. If you've just graduated, in this section you can mention internships, apprenticeships, charity work or student clubs, so everything that will show that you are involved and active.
5. Build your network. A good network has a lot of benefits, and the likelihood that the people you know are already on LinkedIn is very high. Add them to your network, as it will help you increase your credibility (profiles with a small number of connections look suspicious) and you can send them messages. It's an excellent way to stay in touch with people from school and college. Do not be afraid to invite recruiters – usually, they invite people to their network, so it will make you stand out. That way, contacting you will be easier, and you will be able to see what kind of people the recruiters are looking for. As you send the connection request, write that you are currently looking for a job so that the recruiter knows that they can help you with something specific. Otherwise, they may assume that you are just expanding your network for the future and do not expect them to contact you.
6. List your skills and join several groups. The Skills section is the best way to show what you can do, so do not forget to add at least five skills (the more, the better). Technologies, tools, soft skills – you can add anything that will help you in your career development. In addition, people from your network can confirm your skills by clicking on the plus sign next to them, which will further strengthen your profile. It is also worth joining a few groups closely related to your experience and interest. Not only can you talk to others about things that you have in common, but you can also show your knowledge and commitment.
You already know the most important things about a good LinkedIn profile – now it's time to put it into practice. Go and create an account on LinkedIn and apply the above information, and your job search will certainly benefit from it. Good luck!