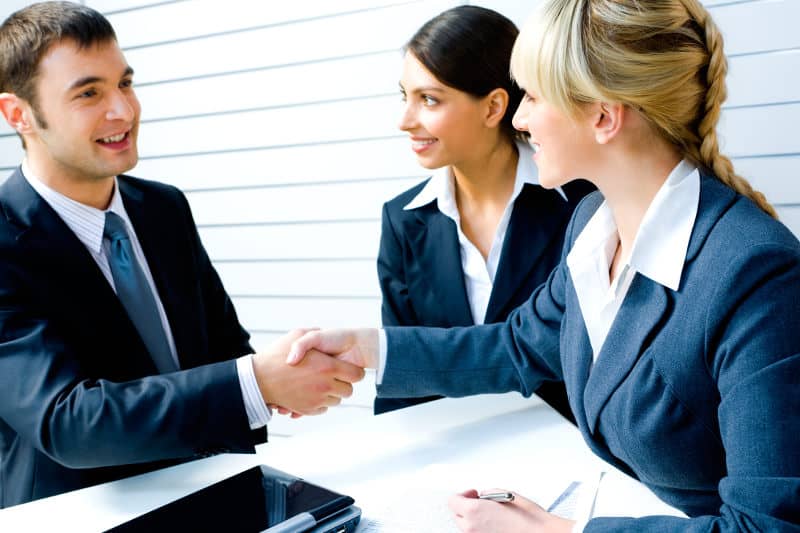 IT recruitment: Why internships are so important
For hundreds of years, aspiring professionals have been seeking guidance and experience from "masters" of their craft. Nowadays, the term apprenticeship has largely been replaced by internships, but the idea is much the same. However, in the modern age of online job hunting and social networking, some of the focus has shifted. Still, these opportunities to train and learn in practice are very valuable and advantageous, for both candidates and employers. So far, many progressive recruiters were able to find out how true it is, within IT recruitment, for instance.
Areas where internships turn out to be useful include Recruitment Process Outsourcing, Executive Search, headhunting or Interim Recruitment Services. Organizing internships, the company may also enhance its public image and build the right Employer Branding. Here are some other reasons why you should consider trying an internship – both as an employee and employer.
Internships within the IT recruitment – advantages
Internships are timeless and invaluable, both for bosses and workers. As for candidates, it's certainly good to reach for an internship, instead of spending weeks perfecting one's resume online. Why's that? Essentially, an internship is just the new interview, a great way to show off the candidate's skills. And employers care far more about how you perform than how good your abilities look like on paper.
It is especially meaningful during IT recruitment, where only true developing skills count, and not how you present yourself. And within the recruitment of developers, hiring managers get full pictures of candidates based on the internships they've completed. So, if you are an aspiring IT worker, simply show employers your true worth, rather than use perfect words.
This way may smoothly and lightning-fast lead you to a real job, and a good one. If you want employment with a specific company, you may improve the chances of getting it by 70%. The condition and a key to success are completing a successful internship with the given employer. These are some facts and figures that the interesting research proved.
For employers, seeing how interns behave in the work environment is also priceless. Internships are so important because they enable bosses to verify the level of knowledge that candidates declare. What's more, they can even help motivate current employees to increase their performance.
IT recruitment: some drawbacks and obstacles of internships
Why aren't internships appealing for everyone, although they are so advantageous? One classic complaint of employees is that normally internships aren't paid. It may be a serious drawback, especially within the IT recruitment world. Developers, programmers, and other IT people are usually well aware of how much money they can get. So it may be difficult for them to accept the lack of it at the beginning of the way.
As for the recruitment of developers, many young talented professionals would rather receive a paycheck they feel they deserve. For that reason, a growing number of IT companies, are offering them some unique perks and benefits. Monetary compensation is also increasingly common, for those who want to attract the best young people on the market. And at the same time, employers can share the company culture with potential hires.
Some young IT professionals may also see traditional internships as inconvenient, time-consuming, or even pointless. Luckily for them, the number of digital internships is rapidly growing. Their power and strength lie in providing real-life experience from the comfort of your home. Thus, you have the freedom to enjoy your summers, hunt for other jobs, or prepare for a freelancing life. Anything you like.
The chance and the hard work – the internship reality
However, if you are a job applicant, working on-site at a company may give you some more benefits. One of them is a competitive advantage over other potential candidates. It is a great point, and a plus, in your resume, regardless of your intelligence or academic history.
Also, remember that internships aren't just about running errands and doing busy work for others. Companies value internships for fresh energy and ideas which help build confidence and hone valuable skill sets. And it doesn't matter so much whether interns do get a follow-up job offer or not.
Inevitably, there are some tasks involved in internships that make young people feel like they're nothing but gophers. But the truth is the full-time career does have its ups and downs, for everyone. It also has the ebb and flow of a workday, including emails, meetings, lunch breaks, and efficiency expectations. If you get used to this  you'll be prepared for professional reality once you land your first real job.
It's good to remember, though, that Interns don't always get full-time positions. Still, some of them see this rather as an advantage than a drawback. In many cases, a full-time job simply isn't an intern's goal. However, the social contacts that you can establish during an internship are simply priceless.
Undoubtedly, they will serve you in unexpected, and beneficial, ways throughout your career. They may be particularly useful if you decide to pursue a career within the same industry. For employers organizing IT recruitment, talented interns are also very valuable pieces of a professional network. Especially if they, as employers, are going to be headhunting for talented hires in the future.