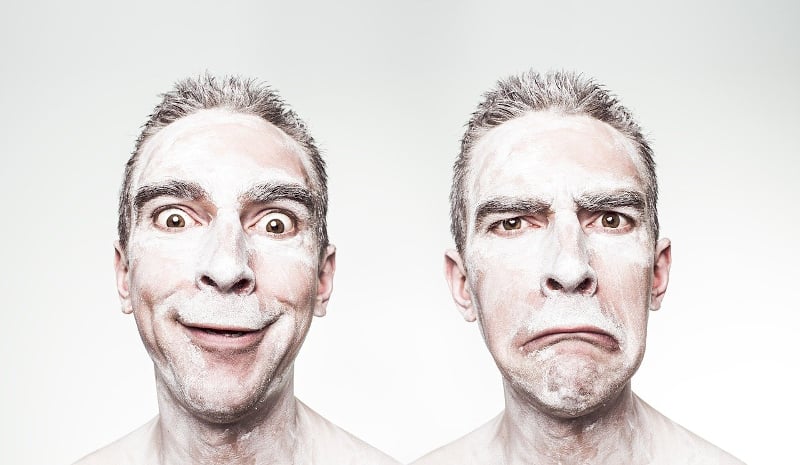 Photofeeler: the inner power of the right recruitment photos
In today's fast-paced world, we only have seconds to decide whether we're in, or out, intrigued or uninterested. Good images, or photos, do sell, both products, and people, and they are crucial for successful branding. Inevitably, making a great first impression is vital also within the recruitment area. Several years ago, however, candidates could hear not to include photos in resumes to let recruiters make unbiased decisions. But then there came LinkedIn's supremacy. And now everybody's uploading their photos there, trying to look professional and nice enough, on them. But making and choosing the right image is not as easy as it seems.
When the competition in the job market is so tight, anything can make a difference. And LinkedIn profiles with photos uploaded are indeed visited much more often than those without any image. Oftentimes, however, those visitors are not in awe of what they see. Frankly, strangers often have no idea why somebody would even think of uploading SUCH a photo. Why haven't they been able to judge it right? Hasn't anyone advised them on choosing anything better? But maybe this unflattering photo was mommy's favorite? Or perhaps the person's boyfriend thought it was cute? Now, the time has come to look for more objective opinions. Like those we may get at the Photofeeler app, helping select the best pictures for given purposes, and places. These may include, for instance, recruitment networking services, resumes, or dating sites. Using Photofeeler we save time, but we may win much more, like a dream job or a romantic partner.
What is Photofeeler? How to use it for recruitment purposes?
Photofeeler is an app that calls itself the world's number one photo testing tool. It helps choose the user's best images available – for business and recruitment but also social and dating purposes. It's based on voters' impression of you they take assessing the picture you uploaded. Feedback is objective, and the results – trustworthy.
What's crucial, it's not about comparing multiple photos and choosing the "best" one. Photos are tested one-at-a-time concerning set features the user may present. When aiming to select the best "career" picture, voters assess such qualities as Competent, Likeable, and Influential. Then, the Photofeeler user may simply pick the image that has got the highest average results. This system gives answers fast as making multiple combinations is unnecessary and pointless.
Privacy issues seem to be well-resolved here, and you may feel safe as the environment is moderated. What's important, only logged-in Photofeeler users can vote. Also, you may narrow down this group to people representing a given age or gender. But you don't only decide to whom but also when and for how long your photos will be visible. During the voting phase, only logged-in users may see the image in question. But once the test is over, it gets private again. This means your photos don't appear in Google search, too, Photofeeler promises.
When looking for job opportunities, it's great to choose pictures that do well in the Competent feature. Anyway, there are some other prerequisites for a good resume or LinkedIn photo you should be aware of. You ought to look neat and tidy, as well as your background. Place your face at the center and use the light properly as shades look very bad on professional pictures.
Recruitment and more: Why it's better to trust Photofeeler, and not your nearest and dearest
Average people do a lot to look better on the web. They often follow Instagramers who are masters of using filters, and right poses to look more attractive. But imitating them, they often do it blindly, unaware of what works and what doesn't. Certainly, stereotypes don't always work. And it simply might be better to ask a stranger than someone who knows you well. The outcome may be quite surprising. For example, you may look more professional and trustworthy in a much more "relaxed" picture than wearing a suit.
And it's the element of surprise that is crucial when it comes to using the Photofeeler app. What strangers say about you is important because they don't know the context you're living in. For this reason, they are unbiased in their judgment, contrary to your friends and relatives. The latter may simply not want to hurt your feelings, knowing what's important for you, and what's not. In Photofeeler, it's true people who leave their feedback. But to some extent – to optimize the results' accuracy – the testing process is enhanced by Artificial Intelligence. Together with innovative algorithms, it detects and eliminates bad votes very fast.
Remember that it's also strangers that will judge you based on the single picture within the recruitment process. So it's best to let other strangers decide which image they perceive as the best professional-like looking. The company photo made by a professional photographer doesn't necessarily have to present you the best way. For example, you may look very competent there, but also non-likable.
Getting a bad score on Photofeeler: why?
It's no surprise that different photos of you get varied scores. Impressions of people looking at them differ, e.g., due to expressions of your face, or the outfit worn. But it's the photographer's abilities and skills that are crucial. If they are poor, images will be bad and only highlight your flaws. Even if you look great in the reality, an unflattering photo may truly not show it.
And having an average body size, you may look super-slim in the picture, but also massive and unwell. It all depends on your pose, clothes presentation, the way you use the light and angles. If you don't practice, you can't learn how to make the most of your photos, and your face. If you don't make a lot of pictures, you don't even have enough to choose from. So, getting a bad note on Photofeeler may mean that it's your photo that's bad and not your physique.
And a bad photo very often means a poorly selected one. Because where you want to eventually place your image, and for what reasons do matter. And the photo ranked high in terms of career/ business credibility may fail when looking for a romantic partner. Within Photofeeler, images for dating portals are screened in terms of such features, as Smart, Trustworthy, and Attractive. And in the case of social services like Facebook or Instagram – Confident, Authentic, and Fun.