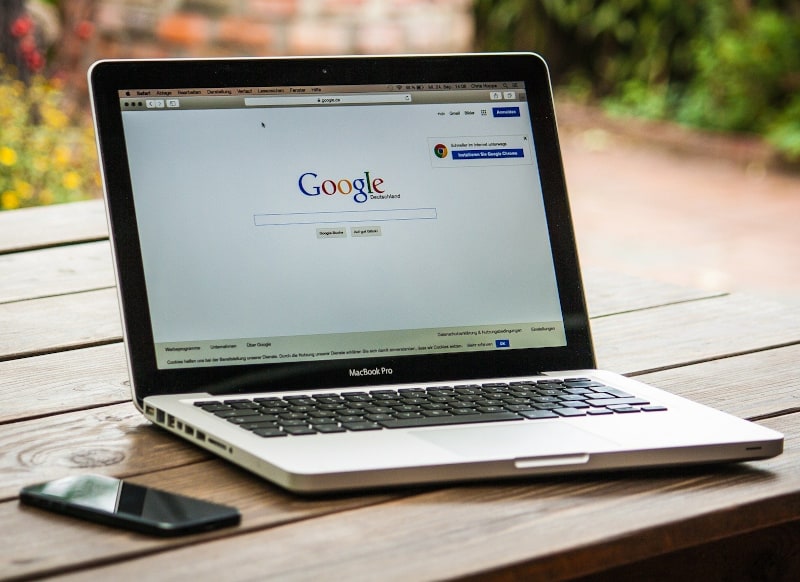 Google People Cards – a recruitment star is born? Can it outshine LinkedIn?
If you're fed up with Google's supremacy over the web, you may be quite disturbed by its new venture. But if you like things simple, smart, and handy, you may be over the moon with its new feature. It's called "People Cards", and for now it is in the testing phase among users in India.
This only applies, however, to those who have set the English language on their Google accounts. But if GPC is made available worldwide it may become a challenge for networking sites like Facebook or LinkedIn. Owners of the latter may feel a little unsafe due to People Cards' certain recruitment potential. Which may even take Google's – already extremely high – position to the whole new level. We don't have enough information on Google's project now to make strong assumptions about its possible success (or failure). However, It seems to be one of the groundbreaking and breathtaking solutions we look at in awe. And that make us think: if it's so good and so simple, why hasn't it been worked out earlier?
Google People Cards: its features and limitations
But what is the Google People Cards feature, anyway? It's all about adding ourselves to search results. We may call GPC a kind of expanded business cards, virtual visiting cards, or profile cards. And the whole feature – a plain and helpful means to present some information about ourselves on Google Search. This way, your profile becomes visible in the world's biggest online search engine. And your card may be displayed and found by its countless users worldwide, including recruitment specialists. Sounds good, doesn't it? But let's see how it works in detail.
Well, a close-up might be a little less impressive. In fact, your Google People Card may never show up in the Google Search engine. The likelihood it will rises with the number of information about yourself you enclose but no one guarantees it. Other prerequisites are having an iPhone or iPad, or an Android tablet or phone, and a personal Google account. But owing one, you only may create one People Card. You'll also need a mobile browser or the Google Search app, and the Web & App Activity turned on. Of course, only if Google decides to launch the GPC service elsewhere than in India.
Moreover, Google may disable your card, or limit access to the service, if you violate its terms and conditions. It means, among others, such cases, as submitting information that isn't about you and is misleading others. This embraces putting someone else's photo and suggesting that you represent an organization you're actually not a part of. But also writing subjective terms, e.g. that the services you offer are "the best". Plus, if you don't update or verify your information for a long time, Google may disable your card. However, you may also delete it by yourself, whenever you want.
Recruitment: Google People Cards vs. LinkedIn
What's interesting and distinguishing about Google's new feature? Comparing People Cards to LinkedIn, it's good to remember that the former is not a separate networking platform. Because GPC is not a distinguished service, users don't need to register there. All they have to do is create and submit their own People Cards using Google.com. To do so, they need to log onto the Google account. And then enter the "add me to search" phrase into Google Search. Next, they will be redirected to the page where People Card's creation is possible. Following this, they get visible within the Google Search results worldwide. This is the multimillion audience they could only dream of elsewhere.
Apart from Name, Location, About, and Occupation sections, that are required, users may also fill cards' other parts. These are Work, Education, Hometown, Website, Social Profiles, Email, and Phone number. We may also upload the photo of ourselves as the Avatar. All these make all relevant information about us stored and available in one place. And making everything visible right away, at one click, is simply invaluable when building a personal brand. Plus, Google encourages not only to "share the basics about yourself and your work". But also to "express yourself more fully by letting your passions and hobbies shine".
Due to the nature of these data, not only friends but also recruiters may find particular users. And this makes some people fear Google will take over much of the "recruitment" traffic from the web. We can't forget, however, that the giant's attempts to compete with Facebook or LinkedIn have been unsuccessful, so far. And that its networking projects like Google+, Google Buzz, Google Wave, or Orkut have failed. But that doesn't mean that Google People Cards will share this fate. Well, quite the opposite.
LinkedIn – why working people and recruitment specialists love it
Of course, the position of LinkedIn among both employees, employers, and recruiters is still very strong. After all, it was meant mainly for professional purposes, specifically employment. It's very much about establishing business connections, and many users value it for those networking possibilities. They may establish and maintain beneficial contacts on various levels, depending on the chosen account type. One needs to pay for those more advanced and favorable ones. But, in return, users receive many interesting possibilities for both recruiters and candidates.
It's no secret that many companies moved their whole hiring projects to LinkedIn. And many recruiters source candidates there, e.g. within headhunting, IT Contracting, Interim Recruitment, Recruitment Process Outsourcing, or Executive Search. The latter may embrace such areas as IT/Telco, Finance and Banking, and Professional Services. Also, LinkedIn is perfect for undertaking and presenting various Employer Branding activities.
LinkedIn, known since 2003, has been able to gather a community of over 700 million registered members. It seems very difficult to outshine this networking success, of course. But not if we treat Google's initiative as something complementary, or auxiliary. Google People Cards may serve as a service for making the first impression, for sure. But if we want to take more specific recruitment actions, it may turn out to be too general.
We may use Google People Cards for immediate recognition, and finding out basic information about the person in question. Similarly, when we type a star's name, we can see what Google displays about them based on various sources. And now the average Joe may feel a little like a celebrity. In today's world, there will surely be many people eager to experience it. On the other hand, some only will want to be seen and associated as professionals, available exclusively on LinkedIn.