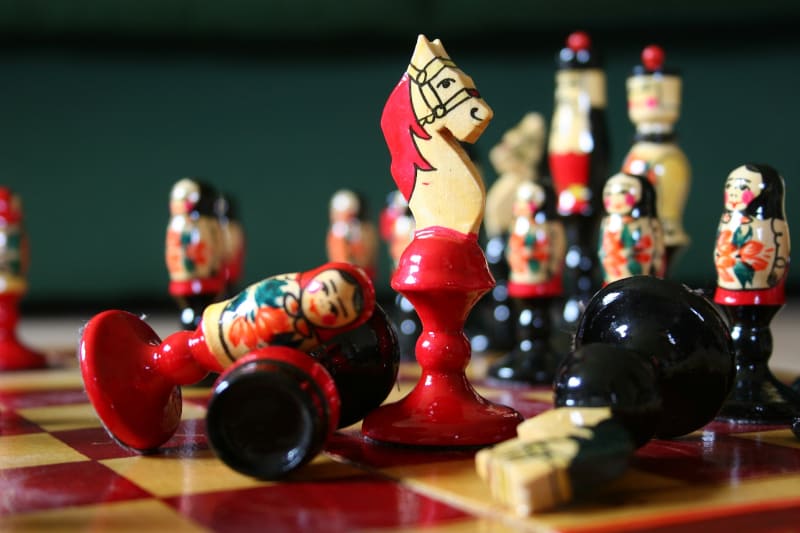 Remote recruitment and more: how to find a job during the coronavirus pandemics?
During the worst health crisis in years, millions of people try to weather the storm in their professional lives. Sudden bankruptcies, dismissals, and firings have become something quite common, as well as cuts in working hours and salaries. But, of course, that does not mean that you cannot find a job these days. Some businesses and industries haven't been harmed at all by the coronavirus crisis and even flourish. What's more, people still quit jobs looking for something better.
While it certainly is not the best solution for all, there's a light of hope for those already jobless. Something better may emerge out of the turmoil – both in our careers and in our lives in general. For sure, now it's the time when we think about our professional paths and the way we earn. There are some tips you may adopt when looking for a decent, or even a dream job nowadays. Some of them concern recruitment that has changed a little during the coronavirus era.
Step 1: Going online
Remote is certainly one of the top buzzwords of the pandemics. Very often, it relates to the professional area and recruitment. Recently, virtually all phases of hiring, including career fairs, assessment, and onboarding have gone online. But starting work at home is another thing, often a true life-changer. First of all, by becoming a remote worker, you're getting access to job offerings across the whole globe. Plus, more and more job interviews are online ones, even for "regular", on-site positions. It's good to be well-prepared, also in technical terms, for it.
But there are side effects to going digital, influencing the job market. Because many people work remotely, there is a smaller demand for eating out, take-away coffees, and public transportation. Plus, in many countries restaurants and bars, cannot work normally due to various restrictions. Even craftsmen sewing suits for white-collars are going bankrupt. But many brands launch their homewear collections for people at home offices.
Certainly, being alert, and adopting modern solutions are good ways to stay afloat during crises. And going remote may also mean moving the existing business to the web. For instance, turning a stationary store into an online one. But you may also get digital by becoming a freelance contractor or starting a new e-business from scratch. This may seem like a total makeover but often it's worth it. Remember that even doctors were able to convince people that online medical appointments are pretty OK.
Besides, the Web is where you may find various educational materials improving your chances on the job market. These are, for example, online courses, blog posts, professional articles, and ebooks. Many industries still develop rapidly and it's great to keep in touch with that. Plus, it's always worth to grow, evolve, and improve your professional profile.
Step 2: Using LinkedIn for recruitment purposes
Becoming more digital and remote is crucial in coronavirus times for those unemployed. There are about 20 million open jobs on LinkedIn alone! And recruitment efforts are one of the major reasons why people use this service. But millions of employees and contractors know it, too, so you need to present your professional profile right. Nowadays, the competition over the remaining jobs is simply tighter than before. Creating a LinkedIn account is not enough. You should know and use all the nuances and possibilities it offers to stand out from the crowd.
Some of them are making the right first impression, being involved and active, and applying proper keywords. Use the Headline to market yourself the best way, not only to present the last position held. You need to place as many pieces of information as you can. This embraces preparing a captivating Summary and uploading a bright and centered photo of your face. A nice background image, vast network, list of skills, special achievements, and numerous languages spoken may also be important. As well as certifications, courses, and qualifications along with relevant endorsements. Give recruiters the whole picture of yourself but only write about your positive sides and experiences. Enclose anything that could impress recruiters and make them contact you.
Another way to increase the chances of getting a job is by inviting them, writing we're currently job-seekers. And by placing a short massage visible to recruiters in the Jobs tab. Joining numerous groups, showcasing your knowledge and qualifications, e.g. via articles, videos, presentations, etc. is also beneficial. For instance, you may include links to your portfolio, your sites on blog platforms, or services for professionals. You can also use LinkedIn shortened URL, and upgrade the account to write emails to hiring managers.
Step 3: Taking a U-turn within recruitment
How many times have we heard that a failure is a success in progress? Whether we believe it or not, during the pandemics often we've no choice but to head for something different. We simply may not have enough money to keep us afloat until the coronavirus era is over. The state's help for small entrepreneurs is often not sufficient. Plus, they don't even know when those hard times will be over.
Certainly, there's no time to wait. And many people who've lost their jobs don't, trying to find happiness, or at least a minimum wage, elsewhere. Actors becoming couriers, tourist guides – translators, taxi drivers turning pizza guys, florists delivering fresh vegetables and fruit… These are just examples of how coronavirus crisis-hit people strive to survive. Making ends meet is crucial for some, but others stay put, despite the facts and their bank account balances.
Apart from turning our career paths upside down, we may offer some new, auxiliary services within the existing businesses. Or look for some "regular job" opportunities online, but in a new area or industry. Just like many tourism, transportation, entertainment, and hospitality workers who are in big trouble nowadays. Some of those people tend to rethink their careers and decide they want to stick to more stable industries. Such as IT, pharma, online retail, or delivery.
But if you need a job urgently you may have to cut, or change, your expectations. The job may not be on-site, and require relocation or at least regular traveling. But, most probably it will be a remote position. You may also consider various solutions, like contract, temporary, and part-time jobs, or flexible working hours. And take part in crisis recruitment projects, looking for totally new job challenges, this time quite literally.