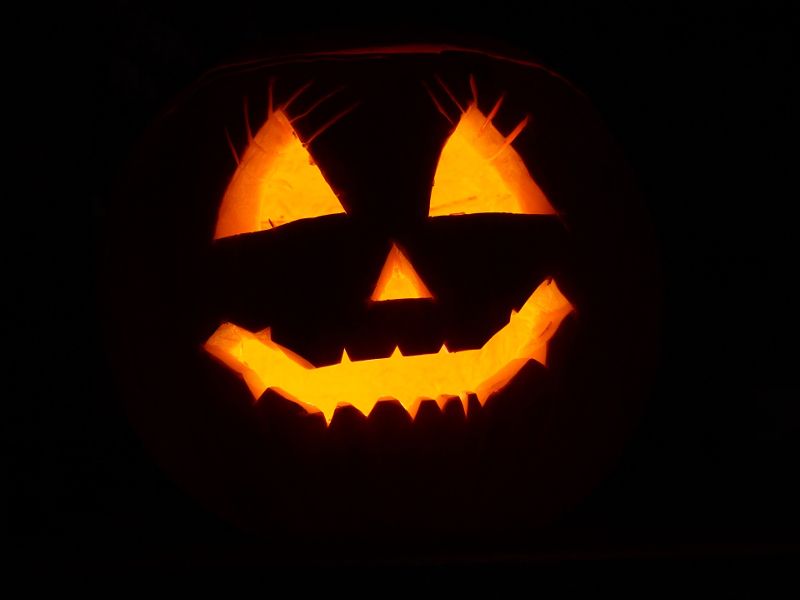 Headhunting: what IT and Halloween have in common
Could Halloween and IT have anything in common? It turns out, that this may be the case. It's good to know that both areas are sources of employment for many people. And both create vivid industries that have surely surprised many job market analytics in various aspects. Probably, they will do likewise in the future, as the saying that everything flows applies to job trends, too. Luckily, there are recruitment professionals that may guide us and lead safely through the ever-changing job market. It's good to trust them, keeping faith in numerous recruitment tools they've become masters of. Headhunting, along with the executive search, is the right way to source great people within the IT recruitment fast.
Halloween job market in the US
But first let's focus on the Halloween job market in the US, where it is in full bloom. Many of us probably have no idea how huge it is. We should remember, though, that Halloween is not only a holiday but a vital part of the American culture. It is powerful also in driving the industry and contributing to the creation of new jobs, often quite unconventional. High qualifications and headhunting may not apply here but these are precious workplaces, still.
In the US, when October turns to an end, zombies, ghosts, werewolves, and other scary creatures take to streets. Shops, restaurants, and even "serious" institutions all want to immerse themselves in the Halloween spirit. For this reason, they employ amateur actors or non-industry people to play those characters, dress up and scare customers. If you decide that this is a job for you, you can build your entire career upon scaring others. Just like actors in the haunted houses that are extremely popular in the US.
Interestingly, there is even a specific Halloween Specialist position present on the American job market. For example, Abilene Goodwill Industries company from Texas came up with a job post for one. The responsibilities included looking after and taking care of Halloween-related products. To get a job like that you need to genuinely love this holiday. Knowing various contests and games associated with it and being up-to-date with Halloween gadgets is also mandatory.
Halloween professions – what's interesting
What's more in store for Halloween-lovers? Candy makers and sellers, costume designers and make-up artists are definitely the busy ones during the Halloween time. If you like the adrenaline rush, you may become the guide in haunted places or cemeteries. A kind of courage, charisma and the ability to tell stories are more than welcome here, of course. Thus, if you are a natural-born entertainer, you should look for jobs in organizing various Halloween events.
But that's not the end of the list, yet. Creative people who like arts can try their hand at pumpkin carving which is probably Halloween's most essential activity. Hearing the word "Halloween", many people immediately think of smiling pumpkin lanterns with lit candles inside. If you don't feel like doing it yourself, or you lack artistic skills, you may hire a professional. One of them, Maniac Pumpkin Carvers from Brooklyn have some really impressive works of art in their Halloween portfolio. Some of them include characters from popular movies, abstract patterns, and even paintings by famous artists.
Halloween span in Poland
The engagement of people in Poland in Halloween activities is by no means comparable to this in the US. In recent years, however, the festival has gained some popularity in this Central European country. Still, it is not enough to create a significant number of jobs related to it. At least we think that way now…
The problem may be that there is much controversy surrounding Halloween in Poland. That's due to tradition and a nearby holiday which is undoubtedly more important to Poles – All Saints' Day. The latter is about remembering all those who passed away – in a respectful and reverent way. On that day, the 1st November, Poles gather on cemeteries to light candles on the relatives' or friends' graves. The atmosphere is very different from the "fun" approach we know from Halloween.
More and more Poles, however, decorate houses, gardens, terraces or balconies with some Halloween-themed articles. They also appear in Polish homes as a part of autumn decorations, along with "fallen leaves", and the likes. Pumpkin heads and lights fit in the whole decor, in terms of color and mood, easily. The popularity of such solutions is enhanced by Polish celebrities, who show off their perfect Halloween-themed decorations on Instagram. And someone has to manufacture such stuff.
Halloween-inspired decorations may be found in shops with home accessories, both posh and pricy, and the cheap high-street ones. When the autumn is coming, spooky items become available in big chain supermarkets, as well. A growing number of retailers sell them online, too. Many Polish children buy gadgets like witches' hats, dreadful "tattoo" stickers, scary eye-glasses, and the like. More and more of them, even in small towns, visit their neighbors next door, asking "trick or treat?", too.
Changeable as the job market. Headhunting and other tools
What does the Halloween growing trend in Poland prove? We should be aware that a category of jobs may appear on the labor market literally out of nowhere. As we can see, it's not only the technological breakthroughs that create new types of jobs. These may be cultural changes, as well. It's good to keep in mind that labor market trends and changes are not something we may always foresee.
Only two decades ago few people could imagine that IT professionals would soon dominate the job market so immensely. On the threshold of the XXIst century, many technological professions, in high demand today, were simply unknown or unpopular. These include modern programmers, SAP consultants, web or game developers, databases architects and administrators, testers, and dozens of others.
How to keep up with those transformations? What we may do is to stay alert and be ready for the inevitable changes to come. Doing so, we gain a precious competitive advantage, and sometimes we are even able to succeed in business. We may, of course, try to do it with the help of recruitment professionals. Those who know everything about what's going on, and also what might happen, on the job market. And have proficiency in using such effective tools, as headhunting, recruitment process outsourcing, executive search, and IT recruitment services.