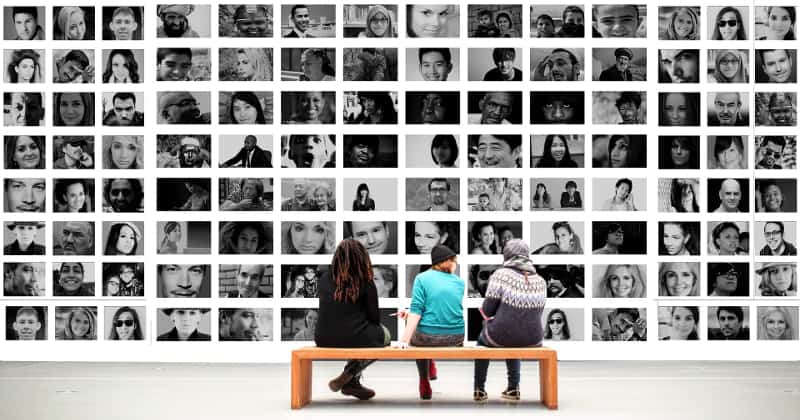 Why you can't hire the people you're looking for?
The market of the employee is currently in full bloom. There are many job offers, and specialists in "hot" fields, such as IT, can pick from them freely. The competition is very tight and the fight to fill the vacancy or build a new team is fierce, so even small shortcomings in the offer or recruitment process can decide whether you will succeed or fail.
Let us show you some of the main and most obvious reasons why you still can't find the perfect employee.
1. Perhaps they don't exist
You're looking for the best person on the market. You have created a picture of an ideal candidate in your head: they need to have experience with a particular technology stack, several certifications, a specific set of soft skills, adequate education and an appropriate career path, and their salary expectations have to be within the fixed budget. This is where things get tough. Somehow there are no new CVs in your inbox, and the recruitment agency you work with says that there may be a problem. You start to wonder what can be the cause of this situation. Reluctantly you begin to suspect that this beautiful picture that you have painted in your head may be too bright and contain too much detail.
2. You're not willing to change your expectations
You already know that your vision of a dream candidate and who you can realistically employ is not the same. Perhaps you expected someone to be an expert in a technology that has only recently entered the market. Maybe the set of required technologies was too extensive. Maybe such a person does exist, but their financial expectations are way beyond the budget.
You have two options: you can still look for the so-called purple squirrels (candidates who are practically impossible to find) or adjust your expectations accordingly. Sometimes even a small change can make a big impact, like for example changing the required technology to a similar but more common one. Maybe you will be willing to move several requirements to the "nice to have" section so that candidates will not be discouraged and the chance of getting CVs will increase. However, if the technology stack is essential to you, you must accept the fact that the salary offered to potential employees will have to increase.
3. You focus on a perfect match instead of training
You decided that you will look for this purple squirrel after all, which will take time and money that can be spent in a different way. Wouldn't it be better to hire someone with less experience, but with huge potential and use the saved money to train them to become your ideal employee? You may think "But it will take too long." Maybe so, but remember that if you stubbornly stick to your list of requirements, you may not find anyone at all. This will only lead to disappointments and further losses that will affect your company, which is not something that you want.
4. Your recruitment process is too long
Analyze how much time passes from you receiving the application from the candidate to arranging the first interview, then the next one, and finally to making the offer. There are companies on the market that can close the entire process in a week. In the vast majority of cases, it is these companies that the candidate will choose. Remember that you're not only racing with others to win valuable people. The length of your recruitment process is also affecting the candidates' opinions about you as a potential employer. A few months of delays can be associated with bad internal organization in the company, mess in the documentation, waiting forever for decisions to be accepted, etc.
5. You ignore negative opinions
Thanks to the Internet you can very easily find out how your company is rated. All you need to do is go on the forums such as GoWork, Kununu or Glassdoor and you will get the opinions of current and former employees as well as candidates who took part in the recruitment process.
Apart from doing the obvious, which is being a good employer, you have very little influence on who writes what. People who have been fired feel more negative emotions which they often reveal in the posts. Unfortunately, you can't change this, but you can react accordingly. It is worth spending some time or hiring a person for a separate position to respond to negative comments about your company. However, do not fight hate with hate, because that will only make matters worse. Provide strong arguments, and if the situation requires it, admit to making a mistake. Companies that do not ignore negative opinions, and instead are able to have a constructive dialogue, are better perceived, and it is easy to forgive them for small shortcomings.
Have you ever had problems with hiring an employee?
How did you deal with it?