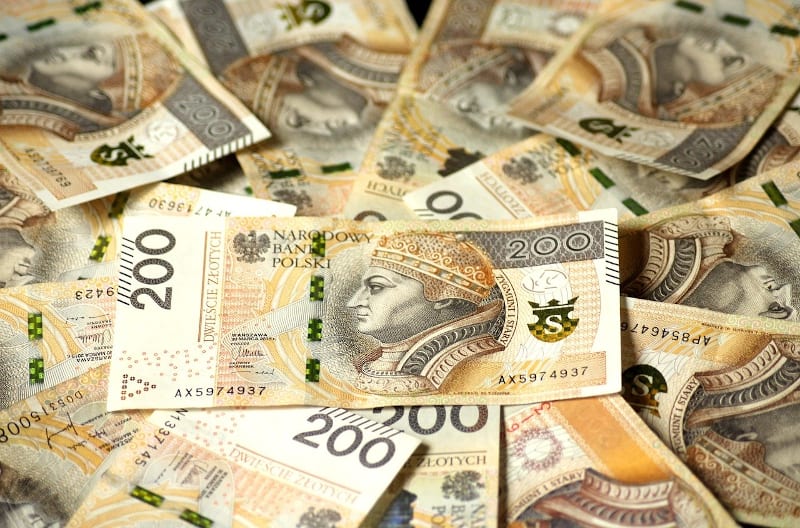 Pay transparency in job offers – a revolution on the horizon
Going through job posts that don't include a salary range is not the nicest experience when looking for a job. It's very common, though. We've all been there, disappointed that a job opening that seemed to be a dream one lacked this crucial information. Or stated briefly that remuneration depends on the candidate's experience. If we find such an offer, we have to think carefully about what to do next. It's up to us whether to proceed with it or not. But, quite often, the feeling of disgust prevails, and candidates decide to quit at this early stage.
What's the right attitude to disclosing salaries in job offers, then? Well, there are various opinions. Proponents of keeping salaries hidden say that unveiling them may cause resentments and conflicts among current and new employees. In turn, advocates of openness claim that hiding this crucial information only makes employers' position stronger. And that they take advantage of candidates' unawareness. Plus, the policy of hiding remuneration makes perfect conditions for preserving wage inequality between men and women. Female candidates, often being less self-confident, ask for less, and they get less. But it's good to control the pay gap not only between genders but also between regular and top management employees. And pay transparency is the perfect means to achieve both of those goals. The switch towards disclosing salaries is happening right in front of our eyes, but still, there's a lot to do.
Pay transparency in job offers in Poland – the current situation
In Poland, salaries aren't normally disclosed in job offers, contrary to such countries as Austria or United Kingdom. In general, we may find remuneration in postings where salary is impressive and the company wants to show this off. The situation is changing very slowly but, what's worth mentioning, IT professionals play a key role here. Because there are not enough of them in the Polish market, employers want to attract them by offering more money. And they want this information to be known from the very beginning of contact with prospective employees.
However, the overall secrecy regarding remuneration is a huge burden to both employers and prospective employees. The latter often waste a lot of time and effort when salary is secret. It's because they take part in recruitment processes that they wouldn't even be interested in had they known the salary offered. They read about the company and often perform time-consuming recruitment tasks. They prepare for job interviews thoroughly just to find out that the salary offered is below their acceptable level. And this usually happens at the end of the emotionally exhausting conversation that turns out to be totally pointless.
And when such candidates come back home, they often feel bitter and disrespected by the other party. Very often, they aren't just openly informed about the monthly salary or hourly rate. Instead, they have to take part in a kind of vicious game, asked about the amount they are ready to work for. There's the obvious pressure not to ask for too much, compared to other candidates, to stay within the recruitment process. Pay transparency is what could save them but many companies seem not to be ready for that.
Why employers don't disclose salaries in job offers
Why companies find it inconvenient or difficult to unveil the remuneration for a given position? Well, there are many reasons. The most common one is the willingness to attract people whose motivation is not money but passion for the job. But such an attitude may have a side effect that high-profile candidates will quit. They may simply think that the employer is not very generous, and this is the reason for withholding salaries.
Other causes include not letting competitors know how much the organization pays but also hiding salaries from current employees. They could feel bitter and hurt knowing that the company is willing to pay somebody new more. Also, you may not find a salary range in the offer because the employer thinks you'd want the maximum amount.
Plus, disclosing it could potentially discourage top talent that would want to ask for even more. And the employer, in fact, would be ready to pay that higher amount. But it works the other way round, too. Sometimes the candidate is happy to receive less than the employer initially assumed due to the lower cost of living. And this is often the case of people living in small towns or villages who compete for remote positions. Wherever you live, be sure to check the average earnings for a position you applied for – before the interview starts. There are many aggregators of this kind for particular countries available online.
But there are some other local regularities. In the US, for example, withholding salaries results also from the Great Recession of the years 2007-2009. The employer market that emerged as a result, made candidates fight for positions advertised, regardless of the money offered. This way, many companies stopped disclosing salaries, and this new trend is still there despite economic recovery.
Hiding and disclosing salaries across different countries
Withholding salaries is undoubtedly troublesome and inconvenient but the savior may be on the way. The EU may soon put an end to such flexibility or arbitrariness in the disclosing salaries policy. In March 2021, the European Commission proposed (in a directive project) to oblige employers to disclose salaries in job offers. But pay transparency would also mean making information on money paid to the current employees public, broken down by gender. According to it, employers who fail to do so would pay a fine. This idea, if accepted by member countries, may become a reality within 3-4 years.
But in Poland alone, salaries may become more transparent even faster. The ruling Law and Justice party wants to impose partial pay transparency in this country. The "Polski Ład" program, unveiled in May 2021 implies a new solution regarding that. Any employee would be legally allowed to ask the employer about a written justification of their salary. As well as to ask the employer about the average salary within the same position but for the opposite gender.
Anyway, some countries legally oblige employers to unveil the employees' wages just now. Pay transparency, to various extent, has been present in such countries as Sweden, United Kingdom, Germany, Austria, and France. This often has to do with pay equity among women and men and is to encourage gender pay transparency. It covers such solutions, as an employee's right to obtain pay information (introduces in Finland, Ireland, Norway). Also, pay reporting duty (Austria, Belgium, Denmark, France, Italy), and a pay auditing duty (Finland, France, and Sweden) are popular.