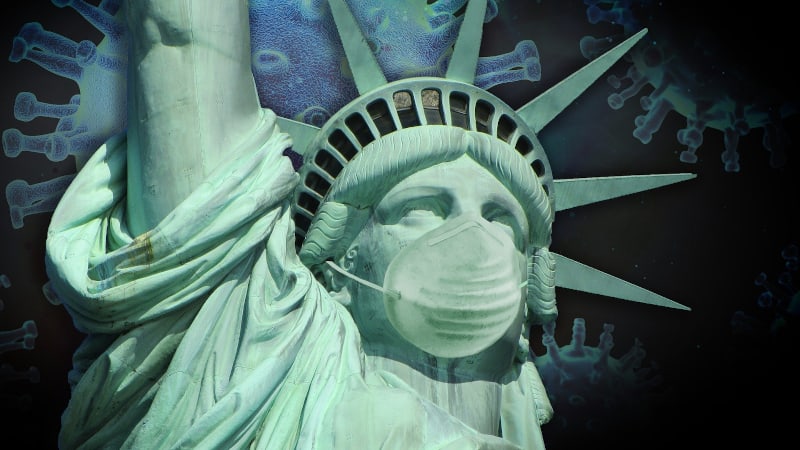 How to prepare for an online job interview during lockdown?
During the coronavirus crisis, many things, services, and jobs simply went remote. Even when the job is meant to be an on-site one, the recruitment phase is often performed online. The interview may take the form of a phone call, but most probably it will be a video call. Such a virtual meeting can be made via one of many online chat platforms.
Avoiding commuting may seem beneficial for candidates, however, there are many possible threats involved. In fact, you should prepare for a remote job interview better than for a regular one. Luckily, we may try to avoid pitfalls in advance, being aware of at least some of them. Here's the list of what might go wrong and tips on how to prevent it.
Being well-prepared
How to start getting ready for a recruitment meeting during lockdown? Primarily, don't assume that the online job interview will be somewhat different in terms of its length or subject. Don't think it will be easier. You should prepare just the same way, as to the regular one. The first thing is researching the company in question, it's core business, greatest achievements, latest developments, etc.
You'll probably know the participants' names in advance or at least the main interlocutor's one. You may do a little research on them, as well. A great thing do to is finding links between them, or the company in general, and you. They may not be that obvious but if you try hard, you'll probably find something. You can also check whether you have mutual connections in social networking services like LinkedIn.
Reading about the company, its values, and reality, try to figure out what people are perfect to work there. And think which points in your work experience, education, skills, and achievements go with that. Of course, you should also prepare smart answers to questions you'll most probably hear. And draft some bright questions you'll ask when the right time comes. Doing so, you may showcase your intelligence, and knowledge about the company, at the same time.
But being prepared also means checking all the technical and technological aspects that might turn into serious issues. Just make sure you have technology on your side. Buy and install all the necessary equipment and programs in advance. Connect all the cables and make a test call to a friend using all appliances. Before the interview, charge the computer, and block everything that might pop up or sound inappropriate, interrupting it. Ascertain that your microphone and speakers work properly, and internet connection speed is sufficient.
Everything under control
We should be confident that our interlocutors only see what we want them to see. It may be that the webcam encompasses much wider space than we think, e.g. showing our bedding. We'd better make sure no one from our household is also visible or audible. If we have small children perhaps it's better to look for another place for the interview, and not home.
To make a good impression, we should sit in a neutral, bright, mess-free background. And check if everything looks fine also when we put the laptop aside, e.g. getting up to fetch something. Trying to keep everything under control, be sure to end the video call right after you stop talking. If you don't, recruiters may still have access to the audio and video dimensions of your space.
Don't forget to check how your face looks like on the webcam, talking to someone you know before. Make sure you don't make stupid expressions, nervous gestures, etc. while talking. Also, remember to seem to look straight in the recruiter's eyes – looking at your computer camera. Things like smiling and not interrupting the other person's speech do matter, too.
Print the job ad you've replied to, as well as the most up-to-date version of your resume. This way, you'll be able to refer to them freely. A clear list of remarks and answers you want to give might also be handy. During the conversation, have a notepad and ballpen ready to write down all arrangements, and details. If you stay focused and calm, especially experiencing technological glitches, it's to your huge advantage. The way candidates cope with stress is a very important factor when it comes to making an employment decision. When the conversation is over, it's worth sending a brief thank-you email.
Think about your body and soul
Get enough sleep but wake up early enough to prepare for the interview right – both physically and mentally. If you have enough time, you probably won't be that hasty, inaccurate, and nervous. You should also take a bath, brush your teeth and hair. And do all things in terms of hygiene you would have done getting ready for a regular job interview. Don't forget to eat something about 1,5 hours before the e-meeting starts. This way your brain will work at its best.
You should dress in a smart, professional way, completing the whole attire. Prepare the set of the right, clean clothes, and iron them carefully. Choose matching shoes – this way, you'll feel more confident. Never wear a shirt combined with something like jogger pants. Your manners and behavior should be elegant and professional, too, and not too laid back.
You'd better set your mind to a positive, can-do attitude. It's easier to stay self-confident and optimistic if you know you are well-prepared. But you may also practice some affirmations, breathing techniques, or yoga beforehand. It's good to know that any kind of physical exercise can make your mind work more effectively and faster. And you may seem more open and energetic to the recruiter.
And it's definitely good to make an impression of such a resourceful, disciplined, go-getting person. Because the biggest risk related to the online job interview is not being too nervous but too relaxed. When we are going to meet the recruiter in person, we usually are energized, expressive, and motivated. But if we are home alone, we might not be put in motion enough. To do so, we can walk the dog or call a friend right before the appointment with the recruiter.