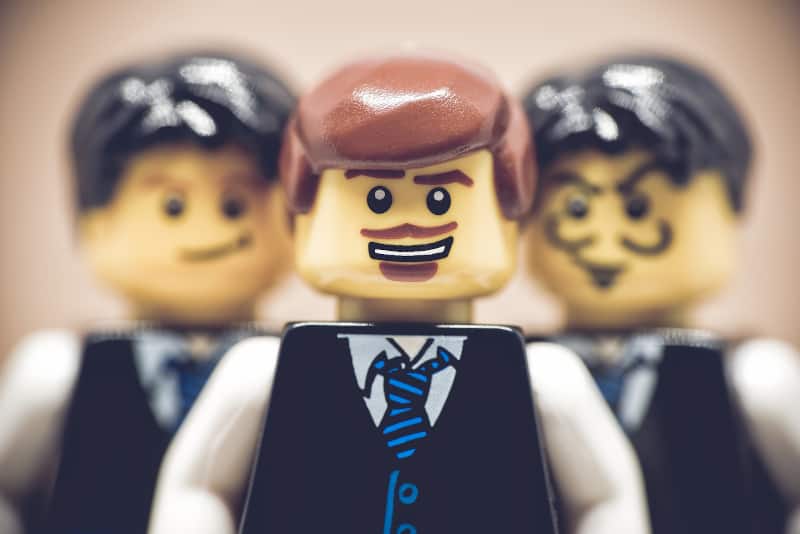 Retained Executive Search Process vs. Contingency: Which One is Better for IT/Technology Recruitment? Vol. 1
So the time has come and you really need to look for a new employee and start an IT Recruitment. By putting off the whole process you may only lose – your business doesn't grow that fast as it could. Some prospective clients won't turn into real ones just because there isn't enough staff to address their needs. But you may also lose if you make a hasty decision to perform the recruitment process on your own.
There are many reasons why you shouldn't do it unless you want to hire a waiter or a shopping assistant. When aiming at developers or other demanding IT or technology specializations, your qualifications may really be insufficient. There are professional, sophisticated ways of conducting IT recruitment in a modern, efficient, cutting-edge way. They require a lot of experience and expertise so if you decide to do it your way, you may fail.
IT Recruitment: how to avoid a failure
And failure means not only time and money spent on recruitment activities but simply choosing the wrong person. And when we talk about developers or other IT specialists who earn a lot, the loss may be huge. Because the cost of a bad hire is immense and may blow up the whole business plan. Moreover, the organization's prosperity or even its survival may be at risk. Thus, the savings related to self-conducted recruitment are only seeming ones. And when there's so much to lose, and the responsibility level that high, it's way better to trust professionals.
Why this self-made recruitment may turn out to be a disaster? Well, you (or even your in-house recruiters) may simply not be able to reach out to the right people. This is very possible because most probably you don't have access to vast industry databases. Also, you don't have extensive contacts within the industry that enable agencies to come up with great candidates at hand.
Such high-profile candidates often don't look for a job, at least not in an active manner. And even if they are open to new professional challenges, they don't scroll job ads at online services. Quite often, they are not even present on LinkedIn or similar networking sites, and thus inaccessible for strangers. So, instead of a selected pool of the best candidates, you'll get a lot of responses from those not-so-great. Digging through them and getting to who is who will take you a lot of time and effort. As well as all the final activities like negotiations and signing contracts you may slip on easily. And the greatest people you weren't able to spot may simply withdraw from the IT recruitment process. For instance, due to being attracted by somebody more agile.
IT Recruitment, the professional way. Retained Executive Search Process vs. Contingency
If you choose the professionally performed recruitment process, you may pick one of two models or approaches to the issue. Many people interested in IT recruitment don't even know that there are such – called Contingency Recruitment and Retained Search. A Contingency company is equivalent to a recruitment or hiring agency, and may also be called high street recruitment. As for Retained Search, it is a kind of Executive Search or headhunting, sometimes referred to as "engaged search". What are the main differences between them?
First of all, the difference between the two approaches is a huge one. The way the agency recruits people, and the cooperation models it applies, affect the outcome immensely. If you choose the Retained Executive Search, this means that everything will be more transparent, and based on partnership. You'll pay for the HR company's services – performing a search – a flat or scheduled fee upfront. In return, you may count on commitment, and certainty, high fill rates assure. But the feeling of stability works both ways. The Executive Search agency employees know that it's only them who are looking for candidates.
In turn, Contingency recruiters don't have a guaranteed commission, and their pay depends on the outcome of their search more. They simply won't get any money if the candidate found won't sign a contract with the client. On one hand, money is their incentive to try hard. On the other, the client can't be sure whether they will find proper candidates. The agency may simply take up other, more lucrative assignments. Its employees know that most probably they are not the only ones who try to fill a given position. And this may both demotivate them and make them take hasty steps, like being unprecise and uncareful.
Retained Executive Search and Contingency – when to use them?
Retained Executive Search is more thorough, and thus perfect for complicated IT or Technology recruitment cases. Complex, in-depth, and careful – these are the distinguishing features of this kind of IT recruitment. The greatest advantage is that recruiters working within this approach know how to get to specific kinds of candidates. They may represent niche specializations, have certain experience, be available fast, suit to client's company culture, etc.
There are many other instances when Retained Executive Search is a great option. They include situations when the client needs great results and only wants to be contacted with the best talent. Being at the top of the high-qualified candidates available in the market. When we need to penetrate the IT industry, it's best to choose a good Retained Executive Search agency. The one that specializes in recruitment within the field, and may access the best talents' pool immediately. And easily get to those who are not openly looking for a new job at the moment. Also, it's the best choice when you need to keep the IT recruitment process confidential.
On the other hand, Contingency recruiters usually work at a totally different pace. They have many job openings at once – from a variety of clients – to fill. And their basic tool is a huge candidate base they use daily, trying to find a match. They try to deliver as many candidates' resumes as possible fast, as the more candidates the bigger chances for success. We may compare Contingency recruitment to mass production, but it's up to us whether we choose quantity or quality. Contingency is proper, however, if we don't look for the most qualified and highest-paid people in the market. And just need many candidates to fill dozens of similar positions instead.