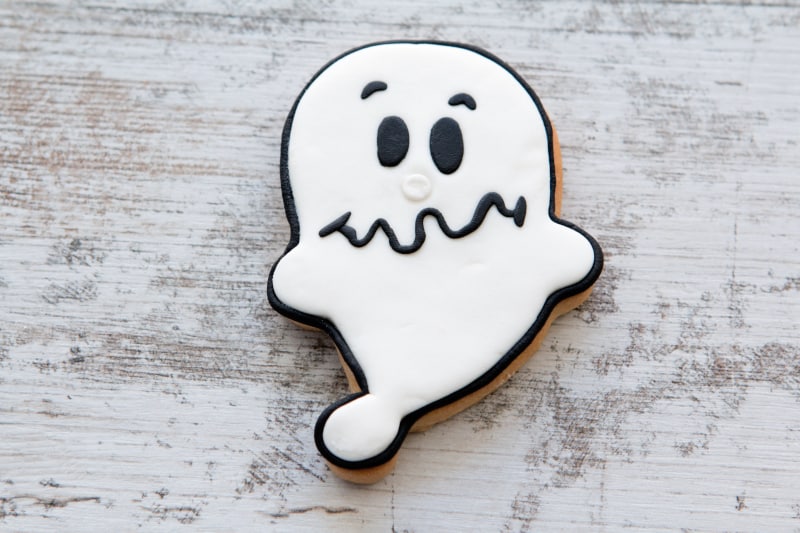 Ghosting in IT Recruitment
Recruitment process seems to be quite a hard thing. Both a candidate and a recruiter may feel exhausted during the whole processing, especially if it takes a lot of time. Unfortunately, all the effort may be wasted if we collide with the ghosting phenomenon. Ghosting is a real-life phenomenon, coming from dating. This cruel trend means that one person in a relationship suddenly breaks off. Moreover, ghosting is becoming more and more popular in everyday life. It has entered the recruitment process, too. We are talking about it when the telephone or e-mail contact with the candidate or representatives of the future employer suddenly ceases. The candidate disappears, 'ghosts' from the IT recruitment process. No phone, no e-mail contact. Nothing. On the other hand, the recruitment process ends. The candidate is sure about the position in the company. Waiting for the contract to be signed and … contact with the recruiter is brutally interrupted.
No doubt, ghosting is an extremely irritating situation. Both sides of the recruitment process keep waiting for contact, anxiously refreshing their e-mail inboxes, nervously glancing at the phone … It's like endless waiting for the mythical Godot – comes to their mind.
Why it happened to me?
The recruiter keeps wondering where he or she has made the mistake, what they did wrong to cause the ready-to-sign the contract candidate suddenly stop answering e-mails, text messages, stopped answering the phone. What made the candidate mysteriously disappear – this question comes to their mind and doesn't let go.
Similarly, the candidate … so close, and suddenly complete silence. They loved your experience, your passion for a new job and your skills. The meeting to sign the contract was cancelled for no reason. The company representatives promised to contact as soon as possible. A day has passed, two days, a week … whenever you call, you can hear more or less real excuses.
Ghosting may occur at any stage of the recruitment process. As it has already been mentioned, both sides of the recruitment process experience it. It is also observed in the IT recruitment. Moreover, the later it happens to us, the harder it is for us to get over it. Experienced recruiters know it perfectly well. Hence they approach the initial success very cautiously. Since they can recognize the first symptoms of ghosting, they know how to minimize its occurrence and make every effort to prevent it effectively.
Reasons for ghosting in IT recruitment
If we want to eliminate or minimize ghosting, first of all we should look for the reasons for its occurrence. Why are candidates disappearing? One of the main reasons for ghosting among the candidates is the lack of confidence about the offer. Is this what I really want to do? Are the conditions really suitable for me? Or maybe it's better to wait for something better?
Firstly, it is necessary to determine what is the most important for the candidate, what is his/her motivation. Some care about money or position. Others want to develop and focus on work offering training possibilities and skills improvement. If you do not ask these questions at the very beginning, do not be surprised when the candidate suddenly disappears.
Secondly, remember your offer is not the only one. Unfortunately recruiters often forget about it. It is essential to get information on how many recruitment processes your candidate is involved in. You can strengthen your position asking how they evaluate you in comparison with the competition. Moreover, remember that this situation is dynamic and the number of your candidate's recruitment processes may change overnight.
Finally, distance encourages ghosting. Be careful organising IT recruitment. Make every effort to shorten the distance. It is a good idea to add names and surnames of candidates to your contacts. When they call, greet them by their name. Tell a joke or a compliment. These simple tips are effective icebreakers and make candidates feel comfortable.
How to convince a candidate not to disappear?
IT recruitment, just like other forms of recruitment, requires building a strong bond with candidates. If you cannot meet in person, choose a video or phone call instead of an email or text message. Of course, it is a good practice to confirm all your arrangements by e-mail. Still, face-to-face conversations definitely encourage building relationships with candidates.
Experienced recruiters easily catch candidates' uncertainty during a video interview or phone conversation. Meeting in person gives the opportunity to ask about questionable issues. You can find out if the salary or working hours are acceptable. You can make sure everything is clear. Such inquiries make candidates feel comfortable and open enough to express doubts related to your job offer.
An important point – negotiations. Catch any opportunity to negotiate with candidates. If you do not know the answers to some of the candidates' questions, arrange another video/phone call to answer them. Of course, don't waste your words. Always come back with feedback! A well-informed candidate is certainly more reluctant to disappear.
You don't want candidates to ghost? Don't ghost yourself!
Unfortunately, sometimes the recruitment and IT recruitment process end keeping candidates waiting … What to do when your recruiter ghosts you? No phone, no e-mail, no information from the recruiter. It is as annoying as the lack of information from the candidate. If you don't want your candidates to ghost, don't ghost yourself! So simple and yet so hard! Really?
In other words, do as you would be done by. Moreover, don't send a bad message. A candidate who experiences ghosting from the recruiter is likely to ghost in the next IT recruitment. Don't let the right candidates go. Also, don't let wrong canditates in. Costs of a bad hire may be really big.
Summing up, recruiter's professionalism is the basis in the recruitment process for any position. Ongoing contact with candidates, good relations, and commitment are the most important methods of preventing ghosting.