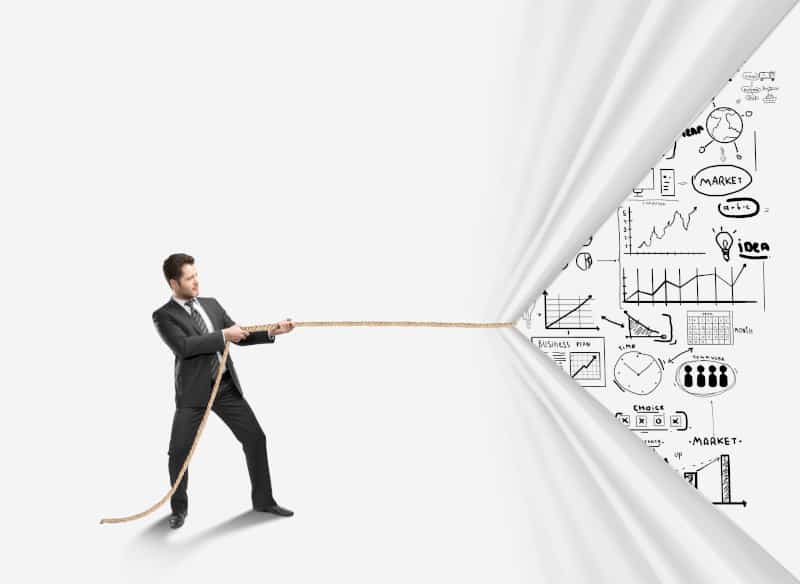 Trends in IT recruitment in Poland
Recent years have brought new challenges. In every area of life we are facing the effects of the coronavirus pandemic lasting for over 2 years. High inflation, the war in Ukraine, rate hikes. These factors also have an impact on the Polish labor market and IT recruitment.
Current employment trends in the Polish economy are systematically collected and monitored. They are also being compared to those from before the pandemic as well as to year-on-year statements. Thanks to such data we can observe changes in the number of job offers in individual Polish cities. These data are useful in the IT recruitment process as job offers do not immediately change into new employees.
IT recruitment and job offers numbers in summer 2022
According to statistics, the number of job offers has been decreasing for about three months. The top 50 Polish job search websites published 19.4 thousand job offers in July 2022, which is 6.3% less than in July 2021.
Initially, it seemed that the pandemic did not harm the Polish labor market much. Spring of 2020 brought a sharp decline in offers number. Afterwards this number grew steadily. People got used to looking for a job in pandemic era. Restrictions related to the fight against the coronavirus were eased. Employers forgot about the crisis. The fight for the employee started. Suddenly there were more new job offers on the labor market than before the pandemic. However, the winning streak could not last forever.
Another breakthrough moment was the outbreak of war in Ukraine and the beginning of economic slowdown in Poland. Unfortunately, these events also have a strong impact on the labor market.
The top 50 Polish job search websites published 307.4 thousand offers in July 2021. In July 2022 – 288 thousand. Fortunately, the decrease is rather small, only 6%. It is partly due to the high base effect, i.e. a record high number of job offers in May, June and July 2021. For this reason, it is currently difficult to forecast whether we are already dealing with a long-term trend of suppressing labor market in Poland.
Trends on the labor market in various cities in Poland
Invariably, Warsaw seems to have the biggest number of offers on the labor market. At the end of the list is the capital of Wielkopolska – Poznań. Research taking into account 10 Polish cities shows how they are doing on the labor market. It also shows the number of job offers and whether it is growing or decreasing. In July 2022 there were 41.9 thousand offers in Warsaw.
In Poznań, these data are as follows – 3.6 thousand offers in July 2022 and 3.1 thousand offers in July 2021. The data from Gdańsk are the most dynamic. There were 74% more offers here in July 2022 comparing to July 2021 (9,000 vs. 5,200).
There is also a growing trend of job offers per 1000 inhabitants in the largest Polish cities. The largest number of advertisements was published in Krakow – 26.5 for every 1000 inhabitants. Warsaw had 23.4 offers per 1000 inhabitants. Poznań is the last one again with a score of 6.9 per 1000 inhabitants. Bad hire costs a lot.
The demand for employees in the financial sector, IT, HR and legal professions is growing. There are less offers for medics and manual workers.
Overall, in July 2022 there were 4094 offers for accountants and financial analysts comparing to July 2021 – 2600 of them (57% more). IT industry holds the second place with an increase of 47%. There were 2014 offers in July 2021 and 2968 in July 2022. Employers are looking for programmers, cybersecurity specialists, IT administrators and IT directors.
Third place belongs to HR – 1474 offers in July 2021 and 2005 in July 2022 (36% increase). HR specialists are most wanted (71% offers).
Looking at the bottom of the list we can see the health industry. There are 8% fewer job offers (from 1914 in 2021 to 1753 in 2022). Also, there are less offers of manual labor – from 30094 in 2021 to 24206 in 2022 (20% less). Job trends seem to be a living thing in other countries, too.
Employers offers and expectations in IT recruitment process
Employers tempt potential employees with benefits. Good IT recruitment agencies seem to be good cooperators in the whole process. As of July 2022, one ad contained an average of 6.6 benefits. Employers offer private health care plans, life insurance, flexible working hours or company equipment. At pandemic outbreak these numbers fell to 4.8. Currently, it has been stable again at 6.4 – 6.6 – 6.7.
Besides mentioned above, many employers offer training (81%). Medical healthcare is the second (66%). Next in the ranking are the sports package – 59%, high salary – 50%, flexible working time 43%, language lessons 28%. Free fruit 22%, chill zone 14%, work at home 13% and company car 6% are the last ones.
Of course, employers also have their expectations. According to statistics, in July 2022 one offer contained 5.3% requirements. Experience (83 %), education (46 %), language proficiency (45 %) and availability (39 %) are most often required.
IT recruitment in Poland vs vacancies for Ukrainian refugees
The decreasing number of job offers in Poland is also associated with the entry of Ukrainian refugees into the labor market. According to the Ministry of Family and Social Policy, by the end of July 2022, 380.000 refugees started working in our country. There are 558.000 ads available. IT recruitment is carried out for positions offering remote work. If it were not for the Ukrainians, there would be over 900.000 offers. Labor shortages would block the development of Polish companies.
The number of offers for simple works, not requiring Polish language or high qualifications, declines steadily. Drivers, cashiers, warehousemen, production workers were urgently required. As for specialist professions, the biggest number of offers concerned programmers, cooks, hairdressers and graphic designers.
To sum up, recent months have shown a decline in job offers. The most severe decrease was recorded for waiters, bartenders, construction workers, cooks, cosmetologists and hairdressers. On the other hand, the demand for tilers and production workers is growing.