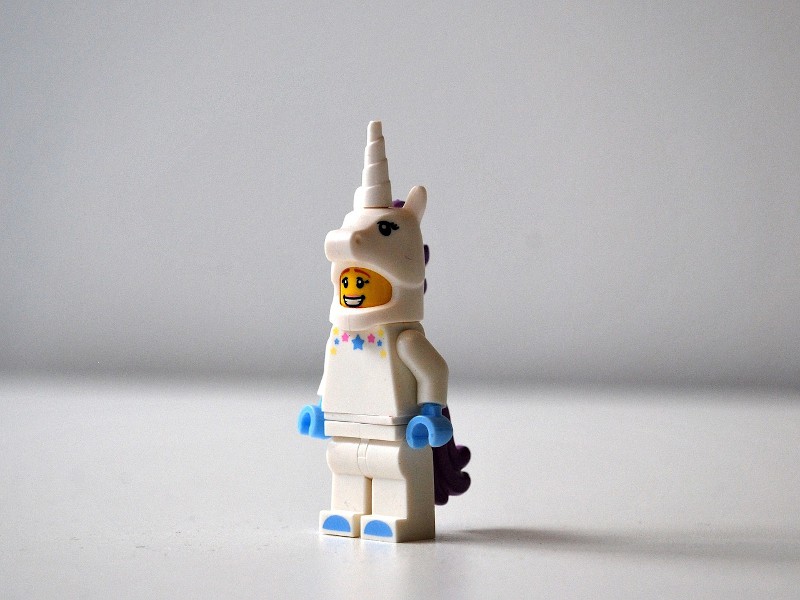 Retained Executive Search Process vs. Contingency: Which One is Better for IT/Technology Recruitment? Vol. 2
In the first part of our article on Retained Executive Search Process vs. Contingency, we compared those two approaches. We focused on IT Recruitment and tried to judge which solutions are best to make it the most effective. We also stressed the importance of professional sourcing activities in the process of looking for the greatest developers. We concluded that because it is an advanced process, it often needs a more sophisticated method Retained Executive Search is.
We can apply it when we need to get to the top talent in the market fast. Also – when we need to approach people representing one of the niches, with specific experience, abilities, values, or features. This way, we make the choice closest to perfection. Even if professionals we need are seemingly inaccessible, good Retained Executive Search consultants may reach out to them instantly. It's because they have extensive contact databases within the industry. They may convince top specialists who have great careers and don't look for a new job, to take the challenge. What's important, we may also keep the whole process private and confidential.
In the second part of the article, we'll point out what are other benefits of the Retained Executive Search approach. We'll also mention some important phases or steps it involves. We'll also mention what else we may expect from a good recruitment agency offering this service.
Retained Executive Search in IT Recruitment – benefits
There are many benefits Retained Executive Search offers. When we hire a company that specializes in this approach in IT Recruitment, the outcome, most probably, will be better. Utilizing its experience, we may complete the whole recruitment process of top specialists much faster than if we adopted Contingency. The latter is, of course, quicker if we need a bigger amount of less-qualified employees. But finding those that are qualified enough to fill specialized, well-paid, demanding positions could take much longer with Contingency. And, they wouldn't rather be as good as professionals sourced by an Executive Search agency, anyway.
Also, if the new specialists are so well-fitted for their roles, they probably won't leave them for a long time. And a high retention rate is extremely important when it comes to high-profile and well-paid jobs. This is the area where the cost of a bad hire is simply huge, not only in financial terms. We may lose a lot also regarding branding and legal damages, increased turnover, and reducing the performance of the team.
IT Recruitment – knowing what might fail and preventing it
It's worth noting, also, that experienced Retained Executive Search consultants may prevent some possible flops within the IT Recruitment process. They often use their judgment based on vast experience to pick the best candidates and increase the retention rate. They know, for instance, that the reason for the new hire failure rate at 50% is often a value mismatch. And are well aware that that successful interviews and good first impressions are not enough to assess the candidates' attitude. And it's the improper attitude that is the major factor here as striking 89% of hiring failures result from it. And as little as 11% are due to lack of technical skills, the study by Leadership IQ indicated.
So, the candidate may meet all fundamental or formal requirements set for a given position. But the discrepancy between his and the existing team's attitude, values, communication, or workflow patterns may undermine the recruitment process. "Bad attitude" may involve, for instance, inability to learn new things, problems with receiving negative feedback, poor emotional intelligence. Plus, one bad apple may blow up the whole team, worsening its performance and increasing the staff turnover rate. It might be that the person in question gets fired, or quits voluntarily. But this may involve other dismissals, too.
Moreover, such attitude lacks are hard to fix on one hand and to make up for on the other. However, if the client wants to avoid such a bad scenario, this may happen thanks to the proper onboarding. In this much-needed process, the Retained Executive Search company may help him introduce the hired candidate to the company's culture. It may also embrace other important issues that will help him immerse in the new environment faster and suit better.
Retained Executive Search in IT Recruitment – important steps
To find the best fit in the market, Retained Executive Search consultants need to know the requirements for particular positions. Thus, they talk to the client about who they would like to hire and what to pay attention to. Together, they create a profile of the candidate sought in terms of qualifications – education needed, specific experience, etc.
Based on thorough research using candidate databases and their network of contacts, recruiters prepare a list of potential candidates. Next, phone interviews are conducted, and shortlisted candidates are invited for regular meetings and talks. Following this, the recruiter presents those most successful professionals to the client. Also, he helps working out the conditions of an employment offer that will be the best for both sides.
It is crucial to state in advance all important issues in a mutually agreed (upon) contract regarding IT Recruitment. It may cover such points as methods of research, payment amount and rules, and the guarantee regarding the selected candidate.
Retained Executive Search within IT Recruitment – supporting activities
Retained Executive Search services very often come as a package full of very helpful supporting activities. This reflects the fact that the execution of this approach is not a piece of cake. Instead, it's a complex and demanding process embracing many steps, clients may not even be aware of.
To avoid the above-mentioned attitude problems, candidates must be screened very carefully with a profound candidate check. It's crucial as, apart from hiding not that great personality or attitude, candidates very often lie in their resumes. Knowing that recruiters use Applicant Tracking Systems to pre-screen candidates, they use certain – untrue – phrases to grab their attention.
But experienced Retained Executive Search consultants know how to avoid being fooled this way. For this reason, they perform a meticulous background check, to verify all the data that candidates put in their CVs. These complement a thorough psychometric assessment and other assessment tools.