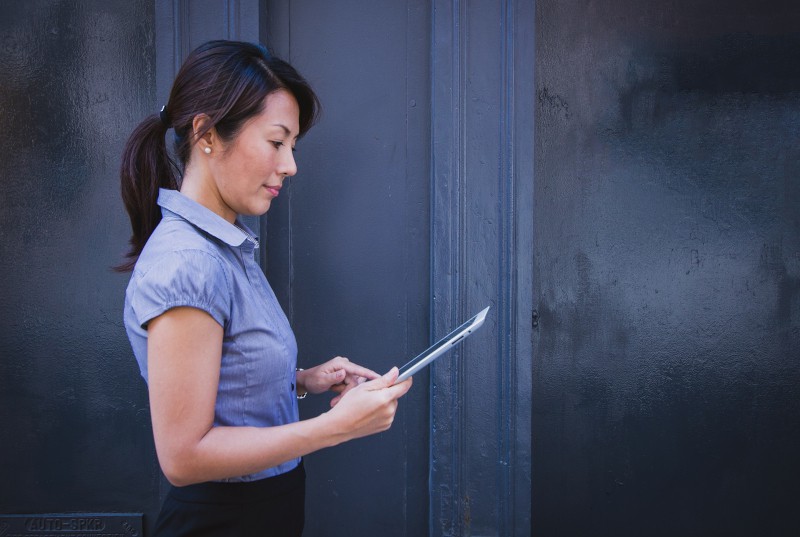 Why you do should hire an external Executive Search agency?
In times of huge uncertainty, it's good to turn to people who do know. Those who have been there, good times and bad times, and gone through various types of crises. Their great experience and in-depth knowledge are the best allies of those who feel lost and confused. As for the recruitment area, those specialists are surely external Executive Search consultants, or headhunters coming from independent agencies. Their remarks, insights, and informed advice are simply priceless.
The need for market experts is expanding, and the war for talent is not over, even during the coronacrisis. Transition Managers, IT, and eCommerce top-notch professionals are some of the specializations in great demand nowadays. And although it costs money, if you choose the Executive Search agency you'll probably be grateful for spending it. Because it's not that you hire someone to do what you do instead of you or your HR team. By engaging great headhunting specialists, you're getting access to incredible resources that can change your company's history for good. The positive results of hiring such an external entity are huge and often beyond imagination. In this article, we'll only highlight some of these advantages. Here's the list of what you may get and why it's worth cooperating with an external Executive Search company.
External headhunters: the power of market intel
The most valued candidates are those with vast experience, gained within companies of various sizes, backgrounds, and industries. And the same applies to recruitment consultants. If they have immense market intel, they will surely bring an added value to the whole process. And provide your company with the best professionals in the market. Those who often represent areas of skills shortage, narrow specializations, and are hard to acquire otherwise and elsewhere.
Hiring experienced headhunters makes a huge difference. If you haven't utilized an Executive Search agency's market intel yet, this will probably constitute a truly refreshing experience. Ahead-of-the-curve trends, market opportunities, and competitors, as well as existing, lost, and targeted customers… This data – in-depth sector knowledge, let headhunters, and their clients, make the right decisions and take appropriate actions. Crisis management and Agile recruitment are only examples of how you can benefit from external recruitment consultants.
Those agency recruiters understand the job market well, and they can share some interesting remarks working with their clients. For example, they know the market rates for given positions, which specialists work for whom, and on what terms. Also, the weaknesses of these companies that we may refer to when trying to possess professionals they employ.
Certainly, this is vital information, as external recruitment consultants try to acquire top-notch specialists who have established careers. They feel confident and satisfied, and usually don't look for new job opportunities. Convincing such passive candidates to take up a given offer may be a real challenge. But great external headhunters have everything what it takes to reach out to them. They know how to talk to them, what arguments use, what assets they value except for money. And that's not common knowledge.
Executive Search: networking, circulating, and priceless connections
But this is just the beginning of the great advantage of headhunters over "regular" HR department employees. They have access to various market insights or even secrets, but also experience intensified contacts with those "high-quality" specialists. And when the client comes, sometimes all they need to do to succeed is to dial the right number.
Of course, if those targeted people are uninterested, they probably have some interesting colleagues, equally unique in professional terms. External agency recruiters are a part of many occupational environments and are well aware that alike people stick together. One of the greatest advantages here is independent headhunters' access to hidden talents. Like some incredible specialists who never answer job or LinkedIn ads, because they are in huge demand anyway…
Those hard-to-get people may represent a narrow specialization, e.g. a sparsely used or yet uncommon coding language in programmists. But these may also be rare skills within industries other than IT/Telco, of course. Often, it's about great managers who switch from one high-profile company to another, and are hard to reach otherwise. Executive Search consultants do know such people and they do make use of it. And being an insider is something regular HR specialists, or hiring managers, simply cannot achieve.
It's because they are associated with a given company, while external headhunting consultants are seen as independent. And of course, it's way easier to trust and confine in self-reliant headhunters, than in corporate HR employees. This way, the client may simply gain real and unvarnished market knowledge about the company he owns or manages. And being aware of how candidates see the given business, may influence its future actions, like some corrective steps.
Executive Search services – a true time-saver, many specializations
Above all, the ability to use the Executive Search services is a true time-saver for existing hiring managers. Not only will they be able to fully focus on other key issues. Also, the tasks and duties concerning finding top-notch specialists will be fulfilled faster. It's because, due to their huge base of contacts, external headhunters are able to find anybody much quicker. And they can supply the hiring managers with carefully selected candidates only. External headhunters are highly effective which may mean significant money savings.
They can fill multiple and varied positions, including those representing niche specializations and business executives. Industries they represent embrace Technology, Software, Financial Services, Ecommerce, Healthcare, Biotech, Banking and Finance, Investment Funds, Insurance, and more. As for functions, these may be Operations and General Managers, Business Development professionals in Sales, Marketing, Engineering, R&D, Consulting.
Some exemplary positions of specialists acquired by our external recruiters include Accounting Manager, Audit Manager, and Transition Project Manager. Others embrace Financial Analyst, Business Analyst, Credit Controller, Financial Controller, Chief Accountant, PMO Director, Management Consultant, and Software Architect. Sales Executives, Program Managers, R&D Center Leads, Network Engineers, System Architects, Operations Directors, are also on the list. As well as Compliance Officer, Fund Analyst, Team Supervisor, Unit Manager, Branch Director, and KYC Specialist.