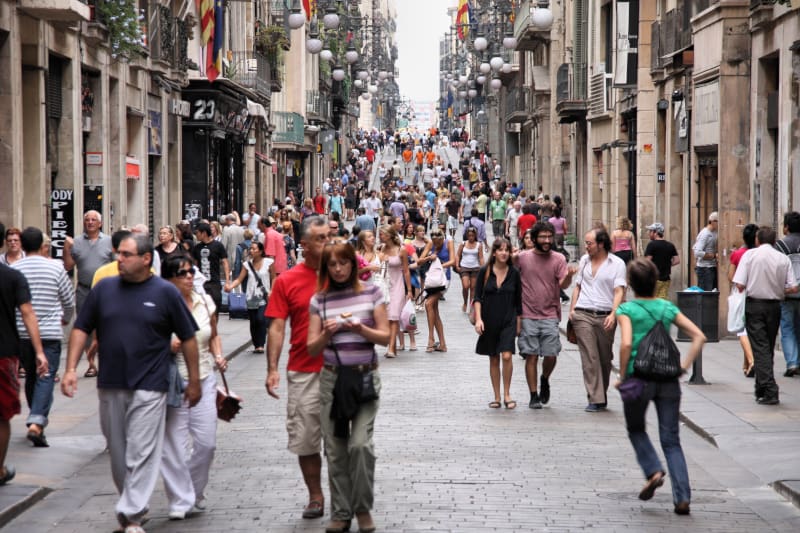 Recruitment in IT – the main issues of tech recruitment future
No doubt, the pandemic has helped to accelerate the digital transformation process. Not only the giants – Google, Amazon, Facebook, but the information technology industry as a whole – have recorded significant growth. It also concerned the employee recruitment and hiring. Due to the high demand of professionals some companies doubled their staff!
However, some adversities hampered IT recruitment development, too. They partly resulted from the COVID – 19 pandemic. Raging inflation, rising interest rates, the threat of recession, the war in Ukraine or the instability of some banking institutions – these are the most important factors that caused the sector to slowdown. What is more, employment in IT not only slowed down, but the earlier growth turned into job cuts. First the largest corporations and then also smaller technology companies started to lay off their employees. Subsequent reports confirm the continuing decline in recruitment, also in IT recruitment.
In their search for savings during the recruiting process, in-house human resources departments have repeatedly used outsourcing for years. It was much more cost-effective to entrust an external company to find the best candidate they were looking for. In times of crisis, sourcing candidates has been reduced, too.
IT recruitment process – tech talents, vacancies, applicants and new hires
The years-long growth of the IT sector has contributed to a growing shortage of tech specialists, as well as rising salaries in the sector. Moreover, recruitment in IT itself has also changed. The financial situation of tech recruiters was much better than of non-techie recruiters operating in other industries. A position in tech industry recruitment, delivering lucrative projects, benefiting from an attractive bonus system, meant a base salary of 6-9 thousand zloty gross plus a second as much in bonuses. IT recruiters' salaries were therefore certainly enviable! Unfortunately, all good things come to an end one day. COVID-19 slowdown in the economy did not bypass the booming IT. The period of great salaries ended, layoffs began. Massive layoffs of recruiting team at Google were loudly written about – in January 2023, the company laid off as many as 12,000 people!
Many recruiters may confirm that they haven't had to deal with such a large number of people looking for a job at technical recruiting before. It is not easy to find a new job in the industry, the number of offers is decreasing, the declines are also confirmed by reports worldwide. We wrote about recruitment trends, available jobs, requirements for candidates and talent acquisition in one of our articles.
Tech recruitment perspectives – what will the next few years bring?
Chamath Palihapitiya, one of the hosts of the All-In podcast, predicted that an upturn in the IT recruitment market would come in 2024. In the meantime, however, the US Federal Reserve has announced it will not only not cut interest rates, but it is even planning another interest rate raise. This has an influence on tech sector hiring process. Higher interest rates mean higher borrowing costs, and this in turn means that investment funds will not be willing to invest in technical concepts. As a result, there is less demand for tech top talents than expected.
What are the implications of this? According to the latest opinion by the aforementioned Chamath Palihapitiya startups will still have to cut their costs. The forecast for recovery has shifted to 2026. This means another three difficult years in the industry. It will continue to be a tough time for recruitment agencies and IT recruiters as well. Searching for savings, many people will think twice before deciding to cooperate with headhunters.
Talking about the future of IT and IT recruitment, the important impact of automation cannot, of course, be overlooked. Many companies no longer plan to increase their workforce because their developers and software engineers are working more efficiently than before! Juniors are working at the senior level, and seniors are working much more efficiently than before. This is because in every company current employees benefit from the support of artificial intelligence. Tech departments can therefore achieve better results with lower staffing costs. It is worth investing in modern technology so that employees know how to use it effectively in their work.
Recruitment in IT – will better times on IT job market return?
Analyzing the data, it is easy to see that financial crises is nothing new. On average, we go through another crisis every ten years or so. The current data shows that we are just at the bottom of the current cycle. Much is behind us, perhaps even the worst is over! Surely better times will come and the crisis will finally, sooner or later, be over. The demand for specialists with technical skills will start to increase. IT recruiters will of course be needed to find suitable IT candidates with soft skills and hard skills. They are the ones who will apply the right recruitment methods and identify future employees from among potential candidates.
Will the demand for tech professionals be as high as it was before the pandemic? The truth is that the greatest demand for top tech talents is behind us. The digitization of services, which, in connection with remote work, has somehow become a requirement during the pandemic, has forced companies to transform. Moreover, the work of professional programmers is increasingly being replaced by artificial intelligence. Today's 30-40% acceleration rate of tasks performed in a few years' time could be much higher thanks to AI. More and more young people are choosing to work in the technology industry. They see great financial opportunities, are interested in continuous development of their knowledge, skills and experience. They follow IT job offers, take part in tech world events organized by companies that interest them, focus on their own professional development, and know how to prepare for a job interview. They put a lot of effort into preparing a good CV, using, for example, the CV creators we wrote about here. Recruitment in IT challenges may require cooperating with hiring managers. The key to success, therefore, is to work with a good recruitment company that effectively handles recruitment processes.
A shortage of programmers on the labor market is unlikely to threaten the IT industry in the future. Of course, this shortage will continue for many years to come, the cost of recruiting the top candidates will be high. IT recruitment firms will also benefit from this. However, prospectively, the situation in the IT market will stabilize, the shortage will end, and recruiting for technology positions will no longer be so difficult and costly.