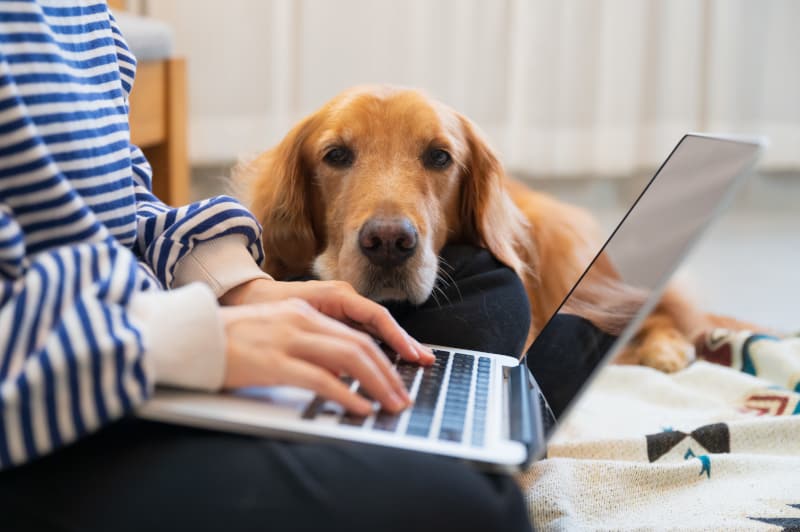 New regulations for remote work from home in 2022 and 2023
The development of technology has had a huge impact on work and its productivity. One of its effects is the possibility of working from home. The trend of working interchangeably at home and at traditional office is becoming increasingly popular. In the spring of 2020, with the outbreak of the COVID-19 pandemic, workplace closures, lockdowns and quarantines, work-from-home became the most popular way of working. Suddenly the whole world shifted to remote work. It turned out that in many industries, the presence of on-site workers was not necessary at all. Work can be done anywhere! Of course, this meant new legal challenges of a logistical and structural nature. Many countries have had to enact remote work legislation concerning home office workers.
The new Remote Work Legislation varies greatly from country to country. Some countries have introduced the first general legal framework for performing work outside the place of employment. Others have adopted more specific solutions. People with disabilities or medical certificates are given priority for home jobs . Many rules have been made permanent in the legal framework, but temporary measures directly related to COVID-19 remote opportunities have appeared, too. What is more, many have notice that working from the office is too expensive. They look for new remote work opportunities that are much more affordable due to economy and inflation.
New approach to companies that offer remote work in Belgium
On July 14 2020 the Belgian government issued the first major rules directly related to remote employment. In addition to remote recruitment, remote work is rebounding. The government granted employees with full-time jobs, working from home, a monthly, employer-paid, tax-free allowance for working from home. It can cover, for example, the cost of electricity consumed at the workplace e.g. five days a week or three days a week. The labor legislation introduced is retroactive to March 1, 2020 (Coronavirus pandemic outbreak). The allowance applies to full-time or part-time employees, regardless of the type of work. They work remotely from home at least one day a week, or five days a month. Remote positions from April 1, 2021 to June 30, 2021 mean the allowance of €144.31.
However, the Belgian government did not stop at introducing the aforementioned allowance. In fact, a circular has been issued clarifying the conditions for receiving the allowance since March 1, 2021. The tax-free work-from-home jobs allowance covers various costs related to home-based work environment. These include office expenses (use of office space, maintenance, insurance, property taxes, snacks, office supplies, printing and computer equipment, and utilities, such as internet or electricity costs). The status of tax exemptions has been expanded to include additional reimbursements or the provision of equipment. Originally it was a temporary measure to create remote teams in response to the COVID-19 pandemic. However, the Belgian Ministry of Finance has recently confirmed that these are now permanent provisions.
On November 10, 2022, the Belgian government passed further legislation regulating remote workforce. Employers with 20 or more employees are required to specify in writing the right of employees to disconnect after working hours at a remote work location. The required written rules should specify important issues. These include a general framework concerning the right to disconnect, guidelines for using digital tools in a way that protects employees' rest time, vacations and private family life. Work-life balance is very important. An employee working remotely also must have time for family or others in a shared household. The need to develop training and awareness plans for fully remote workers and managers to use digital tools prudently and understand the risks of excessive connectivity and the impact of work on vision was also noted.
Remote job in India – work from home provisions changes
On December 8, 2022, new rules for Special Economic Zones (SEZs) in India came into effect. Guidelines for safe and healthy working conditions at home for remote employees working in SEZ units have been mitigated. However, restrictions on the proportion of employees who can work off-site have been lifted. Previously, remote work could be performed by 50% of employees. The regulations specify the rules for performing remote work from wherever.
Moreover, special approval is no longer required to allow remote work. An email notification before an employee starts working from home is sufficient. Previously, a list of names of people who were instructed to perform remote work had to be submitted each time. Now, regardless of the type of work performed by the employee, it is sufficient to maintain such lists and, if necessary, share them with the relevant services.
Labor Code provisions concerning remote work also include rules for equipping employees working from home with work materials and tools. Providing employees with the necessary laptops, desktops, electrical equipment for remote work is exempt from customs and tax. Of course, proper records of all equipment necessary for work are required.
Argentina's Labor Code – new work-from-home policies
On April 1, 2021, Argentina's new regulations governing remote work career opportunities went into effect. They apply to employees who work from their home, doing partially and fully remote jobs.
The employer is now required to prepare a written contract for remote work or occasional remote work for each working at home employee. Such an agreement specifies the obligations of the parties. Working hours must be mutually agreed upon in advance. It also defines the rights of the employees to disconnect at the end of working hours. An employee who has children under the age of 13 in his care, or with whom a disabled person or an adult retiree lives, has the right to a flexible work schedule. The employer is required to provide the necessary work tools and bear the cost of their installation, repair and maintenance. It is also obliged to reimburse employees for expenses related to remote work that are not normally incurred by employees. This includes, for example, compensation for employees' use and maintenance of work tools and partial reimbursement for employees' Internet services. In terms of occupational health and safety, remote workers enjoy the same rights as stationary workers doing on-site work.
Remote work is on the rise. Hence, on October 12, 2022, the Argentine government passed a decree that designates the Federal Ministry of Labor, Employment and Social Security as the executive body. It mandates all employers who hire remote workers to register with FMLESS. The regulation creates a registry of workers who choose to work remote. It is transferred to the National Council for New Forms of Work, which is responsible for implementing, administering and controlling the registry.
How people work remotely in Australia – employers, employees and job seekers vs opportunity to work from home
In December 2022, the Australian government passed the "Secure Jobs, Better Pay" law. It amends existing legislation on flexible work model arrangements and empowers the Fair Work Commission (FWC) to hear disputes on the issue. The new legislation introduces the right to request flexible work arrangements. The right to work remotely from anywhere with an internet connection has been extended to pregnant women and employees who have experienced family and domestic violence. Prior to the changes, this right was only available to certain groups of employees, including people with disabilities or those aged 55 and older.
Employers are required to meet with employees at a location designated by the employee or employer. If employees want to work remotely, they must discuss their requests for flexible work arrangements. They must also evaluate such requests and try to accommodate them or offer alternatives. If coworking employees and employers don't reach an agreement, then the employer has the right to reject the request for legitimate business reasons. Within 21 days the employers should provide a written explanation as to why they must refuse the out of office-based work.
Employees can turn to the FWC to challenge the employer's refusal or failure to respond to a request for flexible work arrangements. The FWC has the right to initiate conciliation and arbitration, including ordering the employer to provide additional explanations, to grant the employee's request, or to order alternative solutions to accommodate the request.