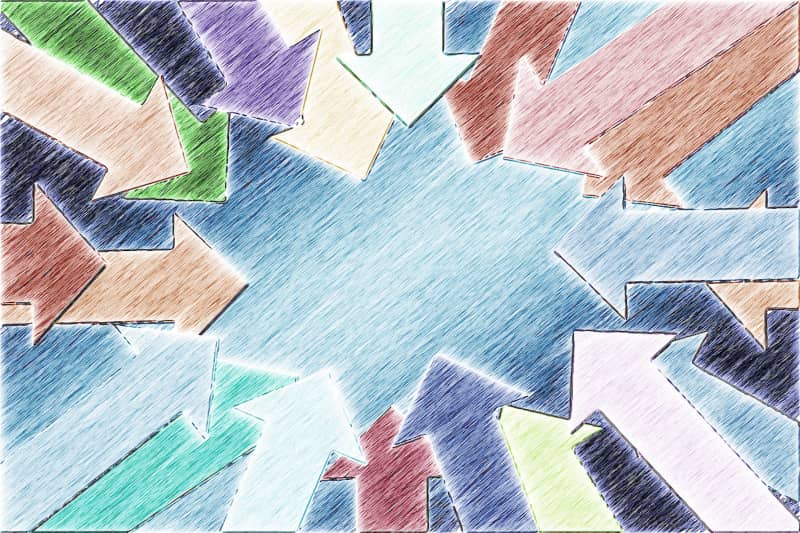 Pivoting – much ado about nothing? Or is it worth it?
The story of virtually every business is full of ups and downs, but also twists and turns. Sometimes a dramatic change occurs, but taking a new direction or strategy very often isn't the game-changing U-turn. And pivoting – because that's the phenomenon we're talking about – doesn't have to be a rollercoaster-like experience. More gentle course corrections are also possible. And pivoting is not only about forced modifications, but also steps owners or managers implement willingly.
They often hear to do this following in-depth analyses, especially when companies are in the initial phases of development. Because when changing direction we should be pretty sure that the previous plan was pointless. If we haven't done our best to make the business succeed, we'd rather not pivot blindly. It's better to think our attitude and work ethics over instead. Remember that the term pivoting is so broad it encompasses fairly everything – from cosmetic changes to fundamental transformations. Some of the pivot processes include hitting new markets, developing new features, applying new technologies, distribution channels, or platforms. Plus, for many of us, pivoting is known as a strategy applied by politicians. At least by those who switch to another topic when they don't feel like answering questions they were asked.
Pivoting – a new trend or a freshly packed oldie?
Pivoting may be a neat term to write and make a buzz about. But in fact, often it's just about making insignificant adjustments or shifting the way a company operated so far. Of course, it should be well-prepared, in the vast majority of cases. Sometimes the change is thorough and what finally emerges is by no means similar to the previous stage. A total makeover may even be the key to spectacular success. Undoubtedly, pivoting may save the company from perishing. And this pattern applies to surprisingly many brands, including the biggest ones. Bold decisions and brave moves often involve recruitment needs and new additions to teams. The answer may take the form of, for instance, IT contracting.
But pivoting is not something brand new. What we may be sure of is that even XIXth century companies engaged in it. Despite the smart name for applying new business models, or product modifications may have not been in use then. One of the examples is Nintendo. It hit the market with playing cards in the 1880s before switching to video games and consumer electronics later. And Play-Doh mold manufacturer, back in the 1930s, started its business with selling wall cleaners.
As we can see, successful pivoting is about perfect timing and not giving up. And seeing the potential instead of shutting down and filing for bankruptcy prematurely. But to venture for success the company needs money for trials and errors or implementing plans B. This is one of the reasons why pivoting should only be considered when all other options have failed. Another one is that pivoting is not the medicine for all the business troubles our company may experience. Just because some business giants did great doesn't mean thousands of others haven't gone or crashed making a U-turn.
Necessity – a mother of invention? Pivoting in tech
Pivoting is something many globally-recognized tech brands applied, achieving major success. In fact, it made millions of people hear about them. One of the most renowned examples is Groupon. Its predecessor was The Point, an online activism platform meant for coordinating group action. Achieving common goals was possible after reaching the tipping point together. The idea behind launching it was the willingness of founder's Andrew Mason's to cancel a cell phone contract.
The web platform he started was organizing groups of people ready to achieve chosen aims collectively. It wasn't successful until the idea of getting a group discount based on many participants appeared. The first discount coupon promotion was from the local pizzeria. It made The Point's owners pivot and concentrate on group buying. The idea was further developed and eventually became an online deal marketplace with billions of US dollars in revenue. And Groupon gained prominence as the company to be valued at more than $1 billion the fastest ever. It took the service as little as 16 months.
But Groupon, showing the ability to adapt to circumstances and take opportunities, is only the tip of the iceberg. There are many other brands that were able to use pivoting to their huge advantage. YouTube used to be an online dating website, Amazon – an online bookseller, and Nokia – a rubber company. Other big names engaged in pivoting include Flickr, Intel, Apple, IBM, Twitter, Slack, PayPal, Yelp, Airbnb, and Instagram. As well as Microsoft, Facebook, Shopify, Hewlett-Packard, Pinterest, Android, Sony, Suzuki, Samsung, or Nintendo.
New ventures, new directions, new staff
CEOs and other executives often stay the same after the company's or brand's course correction. However, the new enterprises and fresh, bold ideas may require new, high-qualified, and resourceful staff. It's good to cherry-pick new people carefully and make sure they are perfectly fitted to our needs. To choose right, we need to know precisely who we want, where to find, and how to attract them. Navigating and surfing within the pool of existing talent, and identifying its potential is a broad and demanding discipline.
What it is good to pay attention at? The hiring service dubbed the most proper in turbulent times is the Interim Recruitment. The transition we're talking about may mean, of course, numerous organizational changes, including those involving pivoting. In this case, it's great to benefit from recruitment specialists' in-depth market knowledge and profound, exceptional know-how. Those who know how to get the top talent and fresh blood, necessary within project-based work pivoting is about. One of the ways to attract skilled employees is creating a positive image among them, e.g. using Employer Branding.
If we need a modern, convenient solution for achieving certain hiring goals Recruitment Process Outsourcing is a perfect match. One of them may be completing new teams fast, as RPO reduces recruitment time to only 3-6 weeks. Only top-notch, experienced recruiters can handle the task of sourcing and choosing proper people for challenging times.